Indian yogi, poet and author, Jaggi Vasudev net worth accelerated for his social contribution and his book topping New York Times bestseller list.
Jaggi Vasudev net worth rose as he became New York Times bestselling author, internationally known yogi and poet. In addition to gaining worldwide popularity through his yoga, he has also founded Isha Foundation that offers yoga programs as well as social and development assists around the world. He devoted his life to the public's service from the young age as a result of which he gained positive responses from people in and outside the country. Also, the Indian Government offered Padma Vibhusan award to Vasudev for his contribution to society and spirituality.
The yoga guru, Jaggi Vasudev was born as Jagadish Vasudev on 3rd September, 1957 in Mysore, Karnataka to Susheela and Dr. Vasudev. He grew up with this 2 elder sisters and one elder brother. Due to his father's profession (ophthalmologist), the family moved quite a lot. It was not until the age of 12 when he learned simple yoga asanas from Malladihalli Sri Raghavendra Swamiji.
Talking about his education, he attended Demonstration School in 1973. Later, he graduated in English literature from the University of Mysore. When he was college student, he was interested in travelling and motorcycles. He would often gather with his friends in Chamundi Hill near Mysore for nocturnal drives. Alongside, he has also experienced various places in his motorcycle. The keen traveler wanted to earn quick money and travel around the world. Therefore, he started businesses like poultry farm, brickworks and construction right after graduation.
On September 23, 1982, the 25 year-old Vasudev went up to Chamundi Hill as usual and sat on the rock. It was the day when he had spiritual experience. He stayed still in full consciousness for 4 and a half hour and felt that he was present in every bit of the things around him. After 1.5 months, he left his business to his friends and traveled to find insight for his spiritual experience. After 1.5 years, he decided to teach yoga for the sake of sharing his experience.
Vasudev had seven participants in his first yoga class that he conducted in Mysore. Soon, he started to travel in his motorcycle to Hyderabad and across Karnataka to offer free yoga classes. He survived on his poultry farm rent, and rather donated the participants' pay to local charity.  These are the basic foundation for Isha Yoga classes and start of Jaggi Vasudev net worth.
In 1993, Jaggi Vasudev established a nonprofit and nonreligious organization, Isha Foundation. Isha Yoga Center lies near Coimbatore. The volunteers run the entire organization. It is established with the main objective of raising self-awareness through yoga. In addition, the foundation also launches provides social and development programs in local basis. Moreover, Jaggi Vasudev net worth rose as the organization started working with international entity like the Economic and Social Council of the United Nations. Besides, he initiated Isha Insight program in 2012 focusing on helping small and medium businesses to scale up their business activities. Isha Foundation has made its mark in many other countries v.i.z. the USA, the UK, Lebanon, Singapore, Canada, Malaysia, Uganda, china, Nepal and Australia.
Vasudev also founded Project GreenHands (PGH) with an aim to increase the greenness in Tamil Nadu by 10%. Therefore, his organization has successfully planted more than 27 million trees with the help of over 2 million volunteers.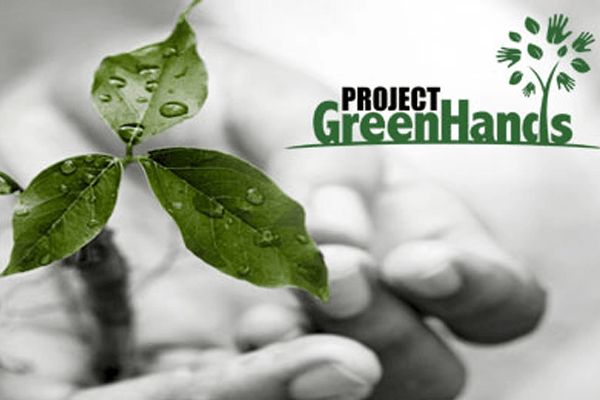 Furthermore, Jaggi Vasudev initiated Action for Rural Rejuvenation (ARR) under Isha Foundation to improve health and quality of rural poor people. Established in 2003, it benefitted 70 million people in 54000 villages across South India. The initiative is increasing with time. He also looks after agricultural and helps Indian farmer resolve the issues.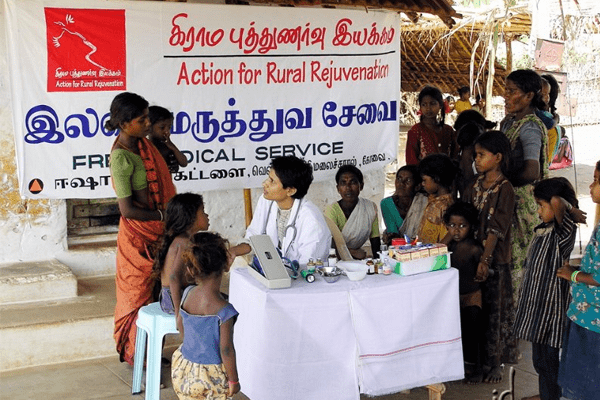 Jaggi Vasudev net worth hiked up earning him a good name for his passion in social services. He also established Isha Vidhya—an educational initiative to raise literacy in rural India. The initiative has operated 7 schools benefitting 7000 students and is in the verge of expansion.
Jaggi Vasudev started to conduct regular yoga programs at the Isha Yoga Center. Jaggi Vasudev net worth and recognition elevated as he conducted yoga program for Indian Hockey Team in 1996. The following year, he gained worldwide recognition as he got to run classes in the USA. He has also conducted yoga classes for prisoners in Tamil Nadu as well as corporate leaders. Starting from 7 participants, his class size grew to 10000 and 15000.
In addition, Jaggi Vasudev interacts with audiences teaching meditation, giving talks and conducting question-answer session. He calls the event Mahasathsangs, where he encourages tree-planting activities as well.
Jaggi Vasudev has spread his act of social contribution and yoga knowledge out of Tamil Nadu and even India. In 2005, he established the Isha Institute of Inner-Sciences in McMinnville, Tennessee, USA.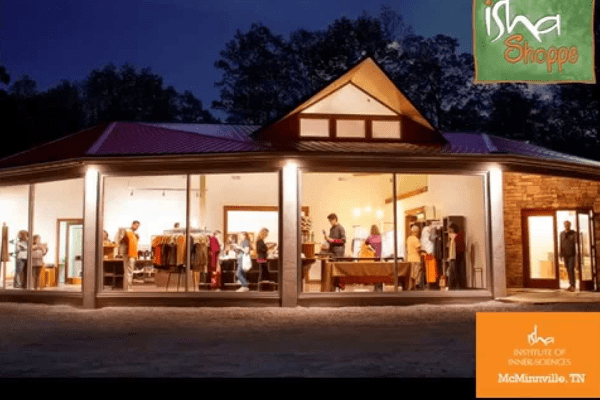 He went on as planned and constructed Mahima Hall in Western Hemisphere on November 2008. The 39,000 sq. foot hall is the largest meditation hall in the Western Hemisphere. He also constructed the 112-foot high statue of Adiyogi in Isha Yoga Center to encourage participants for taking yoga classes. All these constructions demonstrate heightening of Jaggi Vasudev net worth.
For his developmental contribution, Jaggi Vasudev net worth rose as became a spokesperson at UN Millennium World Peace Sumit in 2000. Moreover, he also spoke at the World Economic Forum for four consecutive years starting from 2006. Representatives of various religions attended his multi-religious session titled "Interfaith Deliberations on the Universality of Religions" at the Isha Yoga Center" in June 2013.
Jaggi Vasudev net worth increased more because of the honors he received for his works. He received enough votes to be in the list of hundred most powerful Indians because of him encouraging public to participate in environmental and ecological protection. For GreenHands initiative, the Government of India awarded him with the Indira Gandhi Paryavaran Puraskar in June 2010. The Indian Government also offered Padma Vibhusan award to Vasudev for his contribution to society and spirituality.
Jaggi Vasudev has written and published a number of books. One of them is Inner Engineering: A Yogi's Guide to Joy. The book instantly became The New York Times Bestseller which further increased Jaggi Vasudev net worth.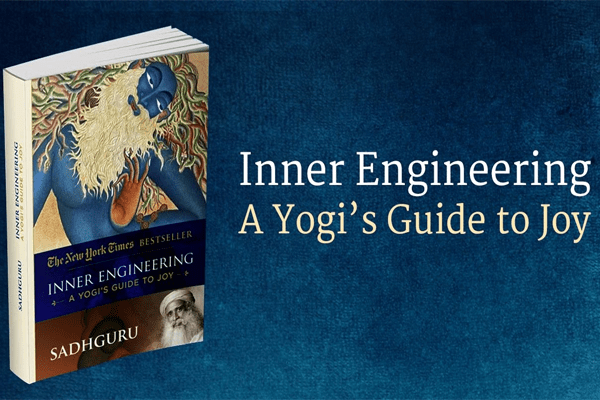 It toured to North America where some 26000 people attended the launch of the book. The book provides practical theme to one's self-transformation journey.  In addition, Vasudev has published a number of other books namely, Three Truths of Well Being, Encounter the Enlightened, Mystic's Musings, etc.
Jaggi Vasudev (Sadhguru) married Vijaykumari in 1984. Vijaykumari and Vasudev have a daughter named Radhe. Radhe is a Bharatnatyam (dance form mostly practiced in South Asian countries) dancer and even holds a Bachelor's degree in the dance form. Vasudev's wife passed away on January 23, 1997.
The humanitarian yogi has accumulated a huge net worth through his inspirational works and contribution. Isha Foundation has generated revenue of more than 2.5 million dollars while the assets are priced to 16 million dollars.
Jaggi Vasudev net worth rose because of all the contribution he has made in his society after he gained spirituality. The Sadhuguru Vasudev has earned international fame, award, appreciation and admiration locally as well as globally for his great deeds.