Gerarld Fulton Jr. popularly known as Hitman Holla was born on 29th March of 1988 in St. Louis, Missouri. He is an American rapper famous for his unmatched punch lines and aggressive spirit.
Hitman Holla's net worth is estimated to be $3 million. He was born to parents Gerarld Fulton Sr. and Sue Fulton. He is dating his girlfriend named Cinnamon.
Early life and Childhood
Hitman Holla was born in St. Louis, Missouri, into a middle-class African-American family. Hitman was a sports enthusiast and a promising athlete. He was a basketball player and was recruited in the college team.
Hitman received a scholarship in California State Northridge during high school. He concentrated on rap battle and slowly developed his skill and passion for rap music. He considers X-Factor and Mook as an idol and got influenced by the aggressive style and astounding lyrics.
Net Worth and Earnings
Hitman Holla's net worth is estimated to be $3 million. He has accumulated all the wealth from his career as a professional rapper. Hitman also has started his clothing line.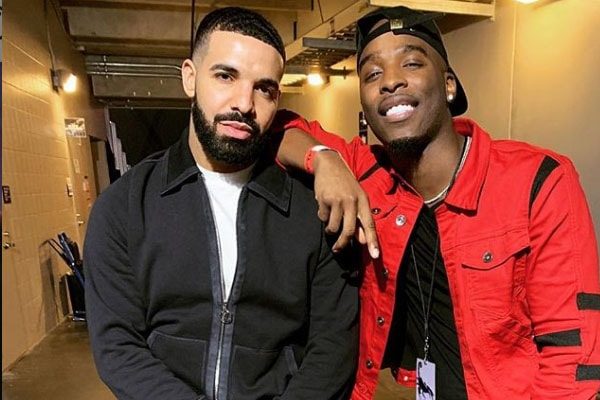 Rapper Hitman Holla along with rapper Drake. Picture source: Hitman Holla's Instagram. 

He started his career by joining a fight klub league. His first rap battle was with Remy D. He rose his fame after defeating Bill Collector. After that, he continued to battle and joined rap battle leagues such as SMACK/URL and Battle America.
During Hitman's rap battle journey, He battles with lots of rappers such as Hollow Da Don, Arsonal, Goodz, Math Hoffa, Conceited and many more. He got defeated in some battles as well as won in some contests. But he always gained experienced and confident. According to his rap battles, Hitman Holla's salary from a single rap battle is somewhere around $30K.
The talented rapper Hitman is also part of the Wild 'N Out show and we are sure he receives a considerable amount of salary from the show.
After that, In 2016, Hitman Holla released an album Diddy Dum Dum and Ball Game. The album Ball Game is available on Amazon and costs $8.91. He must have earned huge money by selling the album.
Hitman Holla also has his clothing line under name Ball Game. Some of the products and price are listed below
| Products | Prices |
| --- | --- |
| Navy Blue T-shirt | $39.95 |
| Mens Belt | $39.95 |
| Snapback Cap | $29.95 |
Hitman must have earned considerable money from his clothing line.
Family And Relationship
Hitman Holla was born to father Gerarld Fulton Sr. and mother Sue Fulton. He grew up along with his younger brother Showout who grew up to be a social media star. His father has supported Hitman in his career by participating in the battle.
View this post on Instagram

Hitman Holla has a son named Geremiah Fulton. As of now, he is dating a girl named Cinnamon. Hitman Holla's girlfriend Cinnamon is also the brand ambassador of Lashu Studio. They keep flaunting their love towards each other on Instagram posting pictures.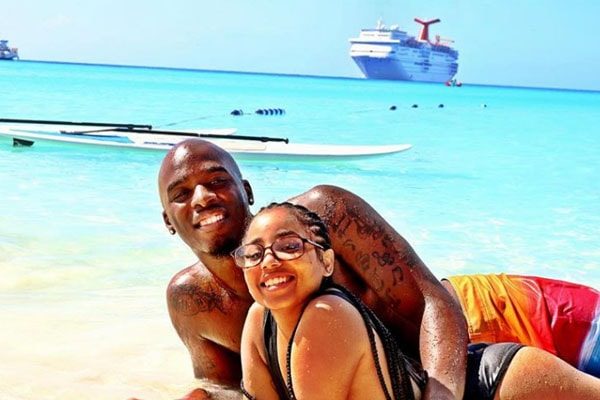 Rapper Hitman Holla along with his girlfriend Cinnamon. Picture Source: Hitman Holla's Instagram. 
Controversies and Scandals
During his teenage years, Hitman Holla was involved in gang fights and had two murder charges. He was almost banned from Ultimate Rap Battle(URL) because he threatened to beat up one of the staff named Norbes.
However, he has come a long way from his street life days to become a celebrity in his own right.
SuperbHub for more News and Entertainment.