Helen Thorpe is an award-winning Irish-American freelance journalist and author of three best-selling books. She was married to former Colorado governor, John Hickenlooper, with whom she has a son, Teddy Hickenlooper.
John Hickenlooper's ex-wife Helen Thorpe was born to Irish parents on January 23, 1963, in London. Her father is Larry Thorpe and mother is Marie Brady. Helen Thorpe's net worth is estimated at $1 million.
Early Life and Education
Although born in London, Helen Thorpe's parents packed their bags and subsequently moved to Medford, New Jersey, where Thorpe spent most of her childhood. Born in a well-to-do and educated family, the gifted journalist cum author attended the prestigious Princeton University for her undergraduate degree. In 1989, Thorpe earned a Master's in English literature from Columbia University.
Net Worth and Earnings
As stated above, Helen Thorpe's net worth is estimated to be $1 million. Despite the lack of official records stating her exact net worth, rough estimations of her book sales put her net worth at such position.
Helen's most recent book, "The Newcomers", which came out in 2017, was received well by critics. The book, available in both hardcover and paperback, brilliantly chronicles the struggles of twenty-two immigrant high-school students. Her work was particularly praised by The Denver Post and The New York Times Book Review.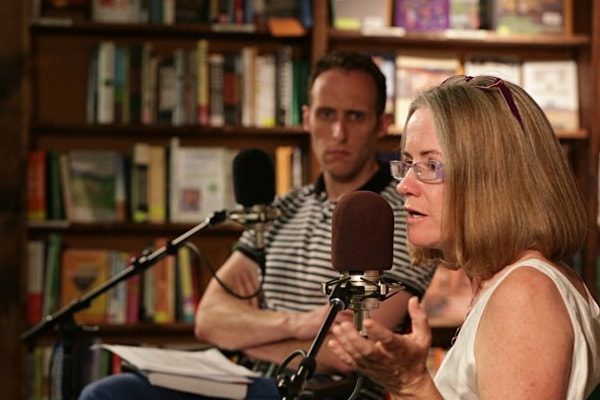 The "Newcomers" author speaking at a radio show. Image Source: Colorado Public Radio.
Through her publisher, Simon & Schuster, among others, Thorpe receives royalty payments for her books, which has soared her net worth as well as her reputation. The booming author is also seen hosting book-signing events across the country.
Earnings from best-seller books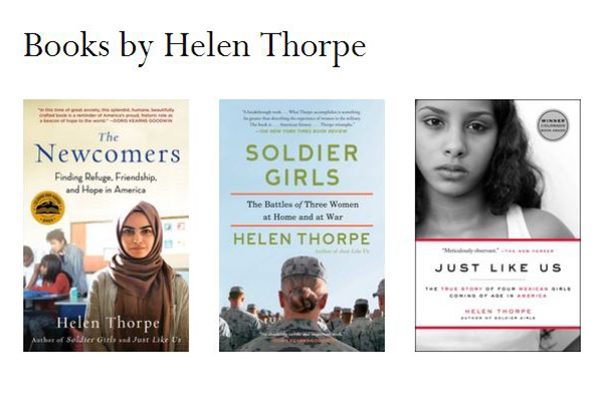 Three of Thorpe's fascinating books. Image Source: Amazon.

Thorpe also authored two more best-selling books, "Just Like Us" and "Soldier Girls", published respectively in 2009 and 2015. The book "Just Like Us" gives us a story of 4 Mexican immigrant girls and the challenges they have to face in the process of pursuing the American dream. The latter, "Soldier Girls", is about three women deployed in Iraq and Afghanistan and gorgeously presents the unpleasant consequences of military service and its tormenting effects on their personal lives.
As such, Thorpe has established herself as one of the popular writers of 21st-century who deal with harsh socio-political realities in the North American landmass. Thorpe also writes for prominent American magazines and is a regular contributor to newspaper columns.
Family, Children, Divorce
Helen Thorpe became the First Lady of Colorado in 2011 when her husband, John Hickenlooper, started office as the 42nd Governor of Colorado. The beautiful author had married Hickenlooper in 2002. However, the marriage only lasted a decade, as the couple divorced in 2015.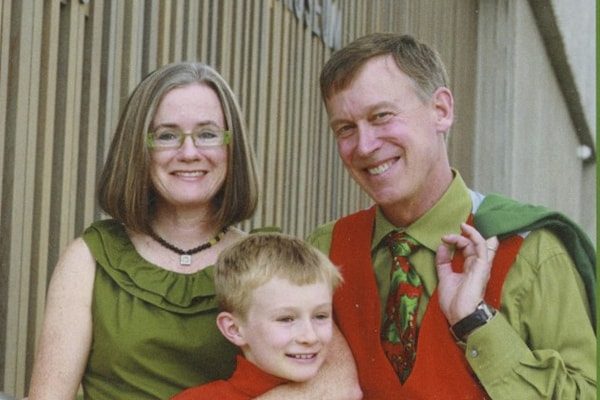 Helen with her husband, John, and son, Teddy. Image Source: Daily Camera
As mentioned above, the lovely couple of John Hickenlooper and Helen Thorpe have one son, Teddy Hickenlooper. While the reason for the divorce is unclear, Thorpe and Hickenlooper have remained friends.
And going through Helen's Instagram account we can see that she and her son Teddy have a loving bond with one another.
View this post on Instagram
In 2016, Helen Thorpe's ex-husband John Hickenlooper married Liberty Media executive, Robin Pringle.
SuperbHub for more News and Entertainment.