Heather Ann Nauert, commonly known as Heather Nauert, is a famed American journalist and government official serving as a Spokesperson for the United States Department of State. She was born on 27 January 1970, in Illinois, United States.
Heather Nauert has a net worth of $3 Million. She has been earning enough from being a Spokesperson for the State Department since April 2017. Besides, she previously worked as a correspondent for ABC News and Fox News.
The media personality is happily married to Scott Norby, an investment banker working at UBS Investment Bank. Heather and Scott tied the wedding knot in 2000, and since are enjoying happy married life with their two kids-Peter Raymond Norby and Gage William Norby.
What Is Heather Nauert's Net Worth?
Heather Nauert's net worth is estimated to be $3 Million. Besides, her salary is reported to touch the figure of $500K. Apart from that, working as a prominent figure at the State Department, Heather certainly bags massive government services which directly boost her lifestyle.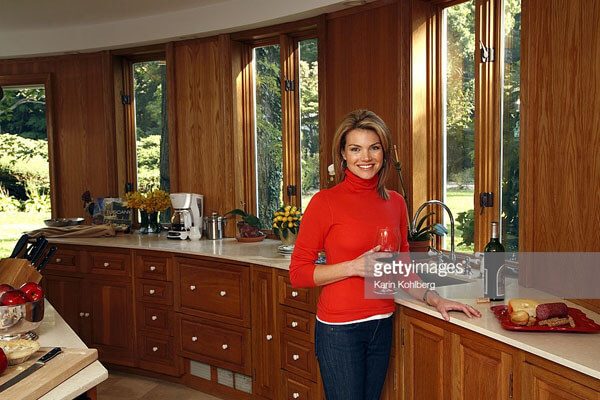 Heather Nauert took the picture for Page Six Magazine in her house on the north shore of Long Island
From an inspiring journalist to a prominent government official, Nauert has had a prolific professional career which is no new thing to her fans and followers. Working as a media reporter in Fox News and ABC News to serving as a government affairs consultant on issues like Social Security, health insurances, and taxes, Heather receives a healthy paycheck from her professional work.
Similarly, according to Page Six Heather Nauert when Fox News Correspondent lived in north shore of Long Island home with her husband Scott Nerby.
Nauert's Career: Journalist To Spokesperson!
Carrying the media passion from her early childhood, Heather entered the field of journalism as a reporter for the syndicated weekly business program, First Business in 1996. Following that, Nauert was associated with Fox News from 1998 to 2005 where she served as a contributor and a correspondent.
Furthermore, Heather flaunted her media skills as a contributor to ABC World News Tonight, Good Morning America, and Nightline at ABC News from 2005 to 2007. Subsequently, she returned back to Fox News and co-hosted The Big Story– an American news/talk program.
After serving as a government affairs consultant for some time, it was announced in March 2017 that Trump government wanted to appoint Nauert as the new spokesperson for the State Department. A month later, on 24 April 2017, Heather officially started her new career at the State Department.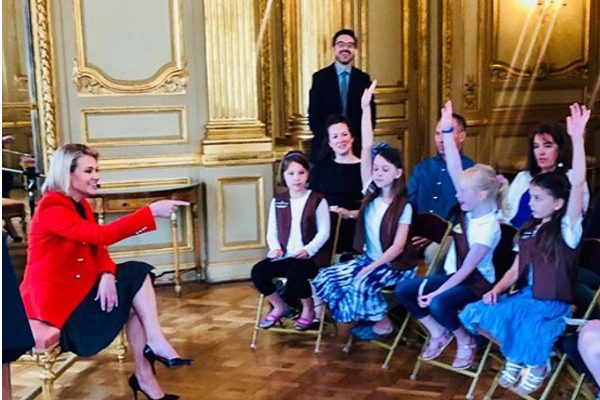 Heather Nauert enjoys the Mock Press briefing with the girl scouts in Argentina. Image Source: Instagram
Named as acting Under Secretary State for Public Diplomacy and Public Affairs on 13 March 2018, Nauert voiced support for Saudi Arabian-led intervention in Yemen in April 2018.
Following her hard work, the major news organization reported that President Donald Trump picked Nauert to become United States Ambassador to the United Nations on 6 December 2018. The next day, Trump himself announced that he will nominate Heather to succeed Nikki Haley as the new Ambassador.
Married To Investment Banker Husband
Heather Nauert shares the happy married life with a finance executive husband, Scott Norby. According to Bloomberg, Scott Norby has been serving as Managing Director at UBS Investment Bank and previously served as MD at North Sea Partners LLC.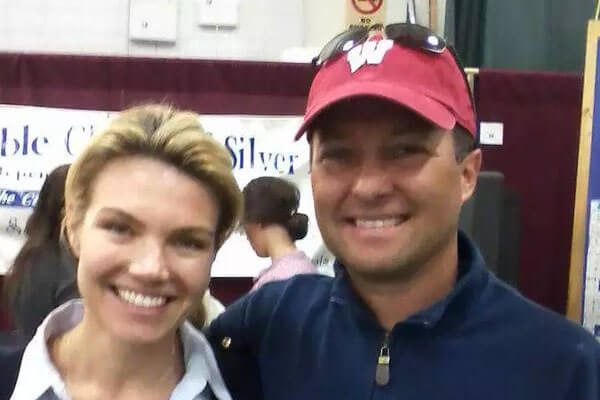 Heather Nauert married fiance Scott Nerby in 2000 after dating for long. Image Source: Facebook
Scott holds a BA degree in Economics from the University of Wisconsin-Madison and is also MBA pass-out from the University of Chicago Booth School of Business.
Since sharing the wedding rings in 2000, the couple is blessed with 2 children. Their first son, Peter Raymond Norby, was born in October 2009 and the couple welcomed their younger son, Gage William Norby, in December 2010.

Heather shares about her marriage and boys in her Instagram but rarely shows their faces which is acceptable as she is a public figure. But wants to keep her personal life private.
Heather Nauert's Family and Childhood
Heather shared her childhood in her hometown of Rockford, Illinois, United States, alongside her three brothers- Justin, Jonathan, and Joseph. Heather's father, Peter Nauert, was an executive in the insurance industry.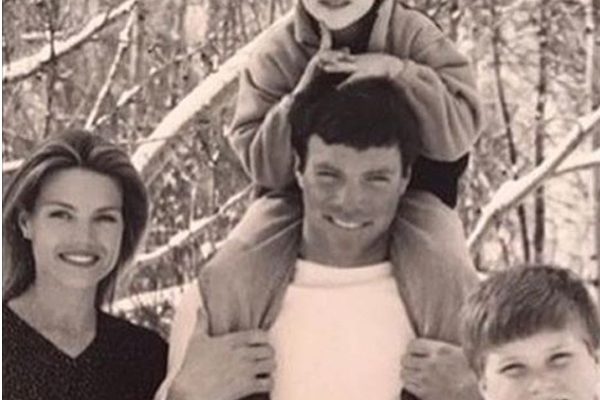 Heather Nauert shares an old photograph alongside her three brothers on the occasion of Sibling's Day. Image Source: Instagram
As of her educational background, Nauert attended Keith Country Day School in Rockford, Illinois. Furthermore, she continued her studies at Pine Manor College in Chestnut Hill, Massachusetts.
Subsequently, Nauert received Bachelor of Arts degree in communications from Mount Vernon College for Women. Furthermore, she held a master's degree in journalism from Columbia University.
SuperbHub entertains you with the latest Entertainment, News, Biography, Article, and Health & Beauty updates!