Happy Anderson is an American actor known for his role in the Netflix series, Mindhunter. Anderson is a chubby man with a fun personality and a loving heart.
Let's know more about this genuine soul.
Relationship and Wife
Happy Anderson is joyous in his marriage with Meg Griffiths. The couple tied the knot on a bright summer day of August 29, 2011. Happy Anderson's wife Meg Griffiths is a writer and actress who stands out for her role in SCOTUS and the city.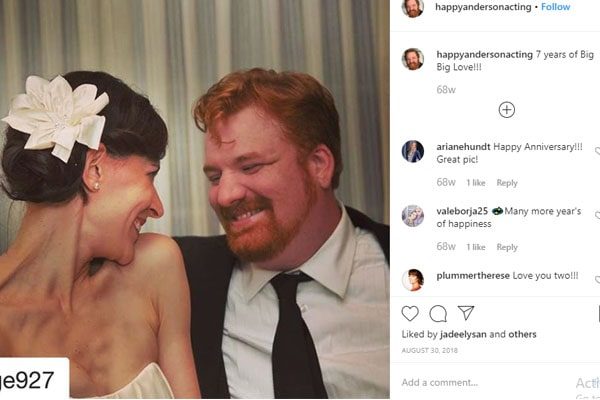 Happy Anderson is enjoying a blissful marital life with his wife Meg Griffiths. Image Source: Instagram.
Moreover, Anderson constantly shares pictures of his beloved wife and their cats and claims Meg to be his happy place. Besides, Happy is swept off of his feet by Meg, and the couple continues to explore more dimensions in their relationship.
The like-minded people first went on a date on June 3rd, 2008.  The duo announced their 10 year anniversary through Meg Griffiths's Instagram. Since then, the lovely couple is inseparable and are marvelously cheerful in their marriage.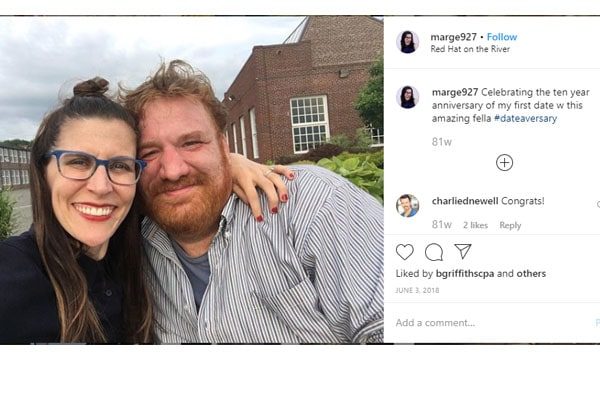 Meg Griffiths and Happy Anderson have been together for more than a decade now. Image Source: Meg's Instagram.  
Since their meet in 2008, they are inseparable until today and continue to hit more years together.
Net Worth and Earnings
Happy Anderson has worked in numerous films and has appeared on numerous TV shows. He's been in the industry for more than 2 decades. The versatile actor, Happy Anderson's net worth is not published yet. Despite that, witnessing the continuous growth of Anderson's career, one can assume he has heavy pockets.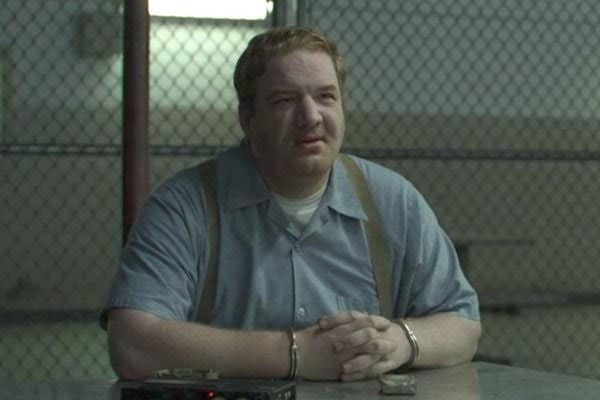 The versatile actor, Happy Anderson, is famous for his role in Mindhunter as Jerry Brudos. Image Source: Pinterest.
Happy Anderson seems to believe in a simpler lifestyle. Though the actor earns a good fortune, his Instagram profile is pretty low-key and normal for this huge celebrity. Despite that, he appreciates on bonding and good beach moments with his wife rather than the extra-lavish tours.
Today, he resides in New York City, the city considered one of the most expensive to live in. Through his Instagram, we can see that the duo live comfortably yet down to earth sort of life-style.
Family, Parents, and Siblings
It looks as though Happy Anderson has not revealed names about his parents yet. Despite that, Anderson is seen posting pictures of his parents in mother's or father's day.
View this post on Instagram
Happy has a sister, Krista Anderson Mercurio, and often hangs out with her children. Similarly, he also spends time with his wife's sisters. Anderson posted a thanksgiving photo with his wife along with her sisters.
Anderson must have always been a responsible lad, and that is exactly why he's been a family guy and away from controversies.
Anderson's Own Family
Not yet!! But fans wonder, how long!! It's been more than a decade since they shared their vows but have not planned for a little Happy yet.
Anderson has no babies but is surely babysitting his cats. Happy is bubbly cat daddy of two fur-babies. Furthermore, he also claims his cats and wife is his happy place.  Guess little paws are cute enough to make Happy a bright man.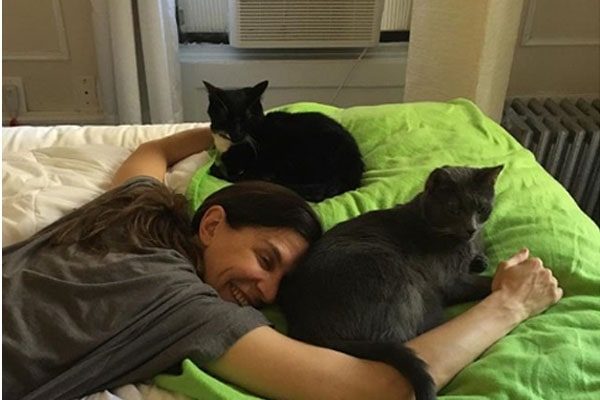 Happy Anderson is a cat-daddy and loved unconditionally by his wife, Meg Griffiths. Image Source: Happy's Instagram.
In addition, he spends a lot of time together with his nephews, and those kids are adorable. The uncle and nephew seem to have a pretty good relationship and have lots of fun together. He shares their fond memories in his Instagram profile as well.
It surely is appreciable that they are taking as much of their time to think about the big decision. But let's hope there will be giggles echos in the house soon, and we get to see the cute chubby little cross over of Meg and her husband soon.
Early Life and Career
The talented Happy Anderson was born on November 19, 1976. Starting off a new phase in his parent's life, tiny Anderson was a reason to be happy. Born in New York City, US, he graduated from Rondout Valley High at the age of 19.
Similarly, he had his Bachelors of fine arts from Itaca College in 1999 alongside American TV director and producer Larry Teng and other famous names. Happy is an intellectual, he graduated with a Masters of Fine Arts from Indiana University in 2002 then moved on to pursue his career.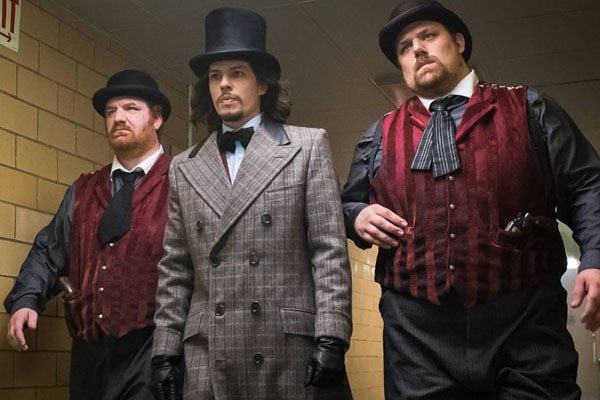 The flexible actor has starred in a variety of roles and has justified each role. Image Source: IMDb. 
In his earlier day, having the artistic spark, Happy was involved in theaters. He performed in theaters from 1999 until 2014. During the short time span, he played in 10 theatre acts.
Throughout his career, Happy has starred in 13 movies, has made numerous guest appearances in TV series. Anderson is of humble nature and takes his work seriously.
Happy is already working for a new project, Snowpiercer alongside Chris Evans, Tilda, and many more. Let's hope he grows more in his career, and hopefully, we get to see little Anderson soon.
Make Sure To Follow SuperbHub For More Updates On Celebrity News, Entertainment, and Biography.