Giselle Loren Lazzarato who is professionally known as Gigi Gorgeous is a woman of multiple talents. Gigi is a Canadian YouTuber, a television personality, an actress and also a glamour model.
Born in 20th of April, 1992 in the city of Montreal, Quebec, Canada. Gigi got her education from Iona Catholic Secondary School. Later on, she dropped out of "George Brown College".
Gigi began uploading vlogs onto YouTube in 2008. During the following years, she uploaded videos on a regular basis along with creating and starring in the reality program "The Avenue".
The 26-year-old model gained public eyes and was the attention of media after coming out as a transgender woman in 2013. Before her transition, her name was Gregory Allan Lazzarato.
Gigi has also dabbled in acting and her modeling work. Gigi Gorgeous Net Worth amasses from her modeling career as she has managed to have appeared on the covers of Paper and Fashion.
Gigi Gorgeous Net Worth
The transgender model, Gigi Gorgeous has a net worth of $2 million.
Gigi earns her fortune from her modeling career. Besides that, she also has her own YouTube account from which she obtains her riches.
"Gigi Gorgeous" channel has more than 2.5 million subscribers. According to Social Blade, her channel's earning ranges from  $660-$10.6K per month. But on yearly terms, she earns much more than that, and her yearly earning ranges from $7.9K – $126.6K.
Because of her net worth, Gigi goes on lavish and exotic trips on a cruise.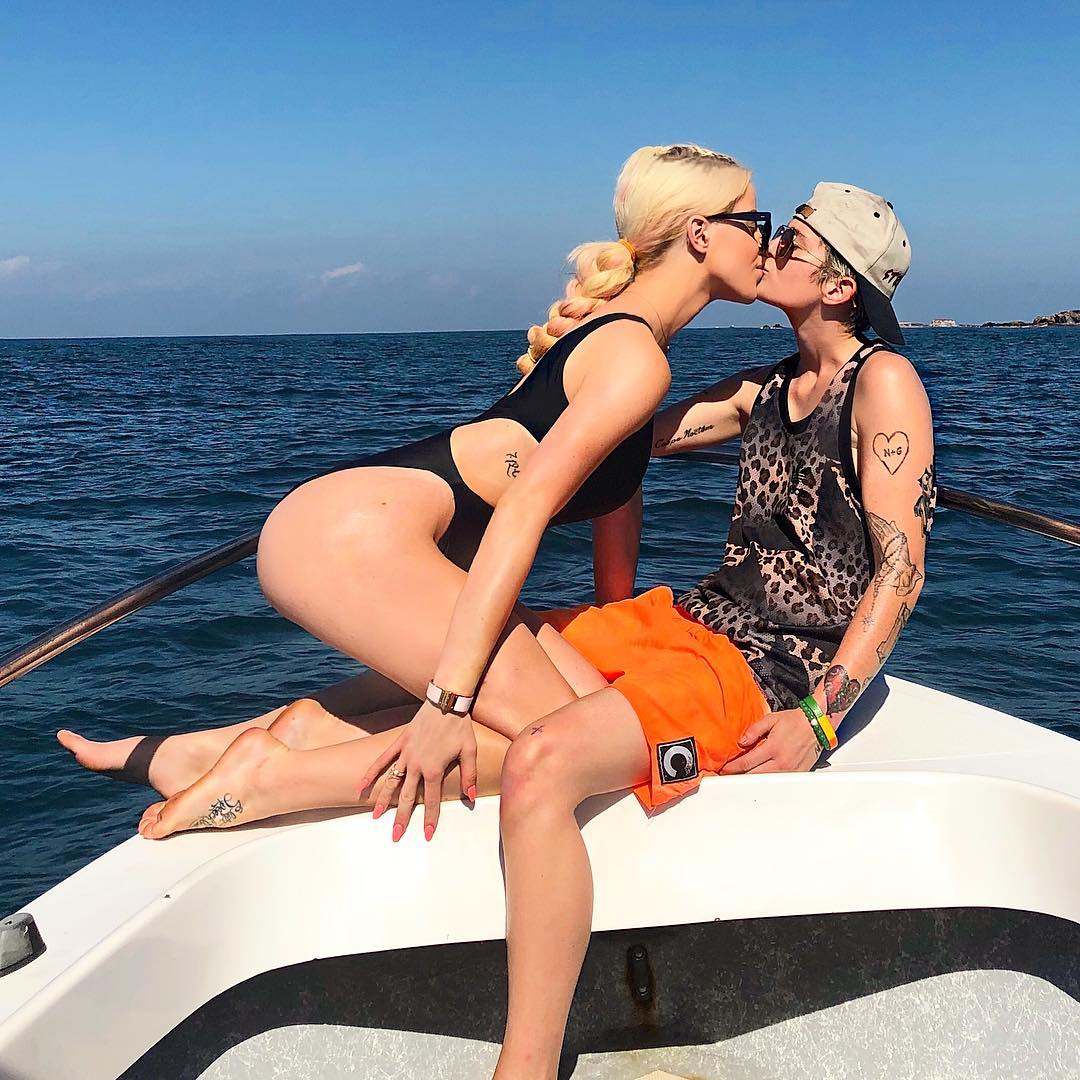 Gigi Gorgeous with her girlfriend Nats Getty enjoying their exotic trip.
Picture Source: Gigi's Instagram.
The multi-talented Gigi has also acted in some short movies like Better than Sex, I hate My selfie 1 and 2 and has also got her documentary releases titled "This is Everything: Gigi Gorgeous".
Not just movies but, Gigi has also worked in a number of TV projects like The Campus, MTV's The After Show, Access Hollywood, and others. All the money she accumulates from her work contribute to her net worth.
Gigi Gorgeous Partner
Life of Gigi has had a lot of twists and turns. First of all, she came out as a gay man, then she had her transition and later came out as a lesbian. At the moment her girlfriend/partner is Nats Getty.
Nats is famously known for being the billionaire oil heiress. Nats is also an activist for the LGBTQ community, model, and a fashion artist.

The lesbian couple started dating each other during February of 2016 but didn't disclose the news till September of the same year.
Their relationship had its own ups and downs. Just dating for 9 months the couple broke up but then just within a week they were spotted kissing and were back to dating.
Before Nats came into her life, Gigi had a relationship with a man, Cory Binney. The relationship between Cory and Gigi lasted for just a year from 2014 to 2015.
Gigi Gorgeous Children
Gigi till date hasn't got any kind of children but during last year in Novembre both, Gigi and her girlfriend Nats posted a photo in their social media accounts welcoming their child by a surrogate mother.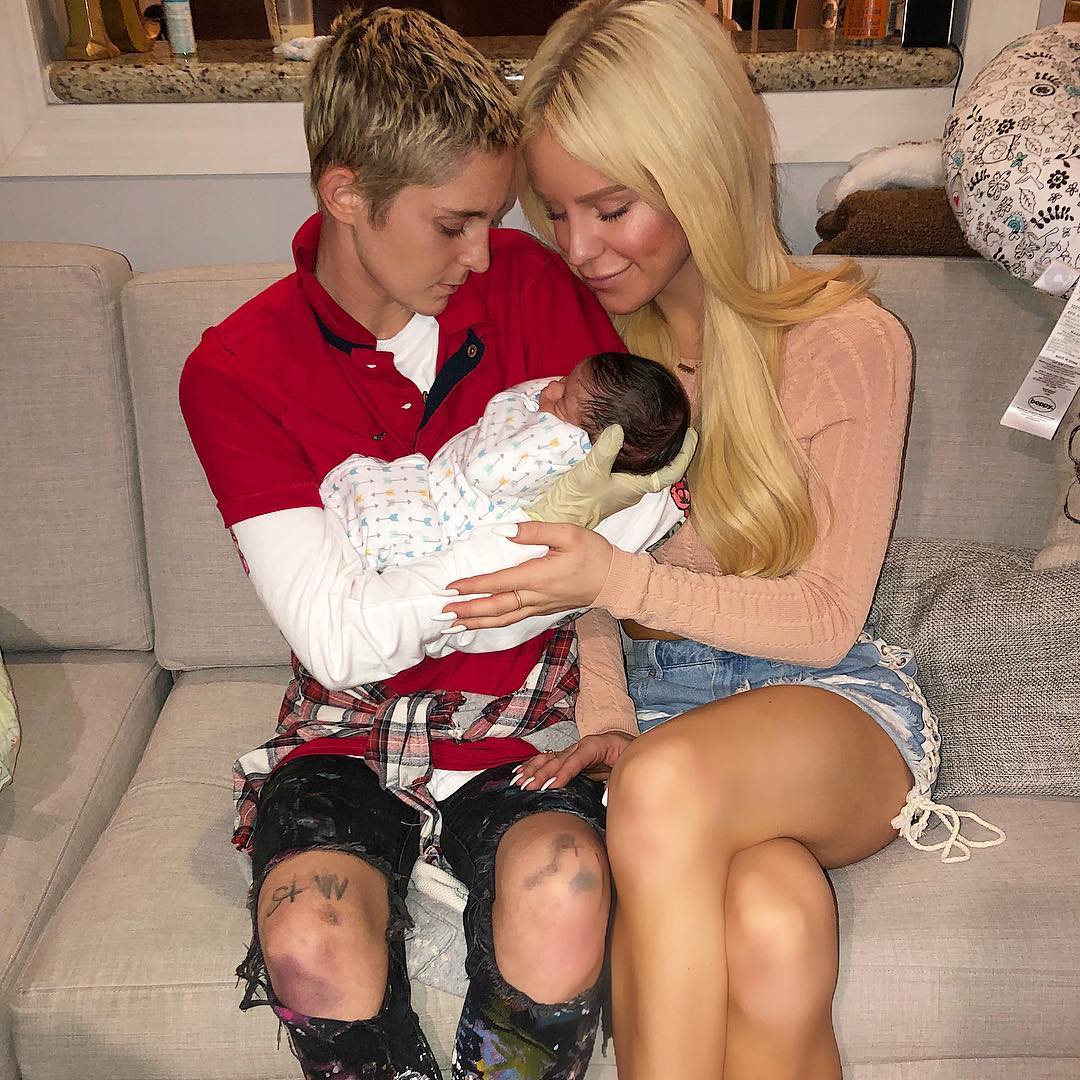 Gigi Gorgeous along with her girlfriend Nats Getty posing with a baby.
Image Source: Gigi's Instagram.
Later on, the rep of Gigi confirmed that they did not welcome a baby and were merely posing with the newborn of a friend.
It looked like Gigi just wanted to create a buzz in the media and she was successful in doing it.
Also Read: Greer Grammer's biography.
For more News and Entertainment follow SuperbHub.