FaZe Banks is YouTube star born on 18th October 1991 in Lawrence Massachusetts, United States. He owns a YouTube channel named FaZe Banks which has 4.4 million subscribers and has 158 videos as of April 2018.
FaZe rose to fame when he got associated with the gaming group FaZe Clan. Faze is the internet gangster and the owner of FaZe Clan.
According to the Social Blade, his estimated monthly earning is between $1,1K and $18K whereas his yearly earnings are estimated between $13.5K and $216.2K as of 19th April 2018.
Earning and Net Worth
FaZe was born as Richard Bengtson in Lawerence, Massachusetts, United States. He is mostly recognized by his Channel name FaZe Banks. FaZe was only seven years old when he moved to the town of Lowell, where he attended Lowell high school and was graduated from there in 2010.
Also See: Faze Banks Net Worth Details
He has been a video games lover since his childhood. Playing video games was his passion which he later changed into his profession. Before joining FaZe Clan, Ricky was the leader of the team SoaR. Faze began his YouTube journey in 2011 with the username BanksHasBanks. The very first video on FaZe channel was The Single Greatest SoaRing In Style which was posted on 5th October 2011. His first video has 126,354 views as of 19th April 2018.

One of the most popular videos on FaZe YouTube channel is titled Crashing FaZe Temperrrs Car! His channel has been renamed from BanksHasBanks to FaZe Banks which has successfully attracted 4.4 million subscribers with 270,092,781 views as of April 2018.
Video on his channel includes pranks, challenges, and reaction. FaZe career as a YouTuber was going on, he joined the joined Call of Duty gaming group FaZe Clan in 2013 while he was in Miami Florida. Call of Duty is the Videogame series which have been based in World War II. In 2006, the series became the part of the eSports world with Call of Duty 4: Modern Warfare and has been sold over 250 million copies according to the Famous Birthdays.
FaZe also helped to form the YouTube collaborative group named CloutGang where social media personality came together to response to Jake Paul's Team 10. The group includes vloggers such as RiceGum who is also the best friend of FaZe Banks, rapper Ugly God, and girlfriend Alissa Violet. The group was founded by Ricky Banks A.K.A FaZe Banks. FaZe's best friend Ricegum gifted him a red Ferrari which can also be counted as FaZe Banks Net Worth.
Besides, video games, FaZe is also passionate about music and he is a producer, composer, and a songwriter.
Affairs and Relationship
If we talk about his relationships, there are no records of FaZe past relationship, however, he is having an affair with Instagram star Alissa Violet since 2017, the couple's Instagram account is the proof that they are in a living relationship. They are named as Balissa by their fans.
Also See: Faze Bank's Girlfriend Jokes about being Pregnant
The couple has officially moved into the Clout House together, the news was confirmed by FaZe girlfriend Alissa, she made a video and said goodbye to her old pals and packed her belongings.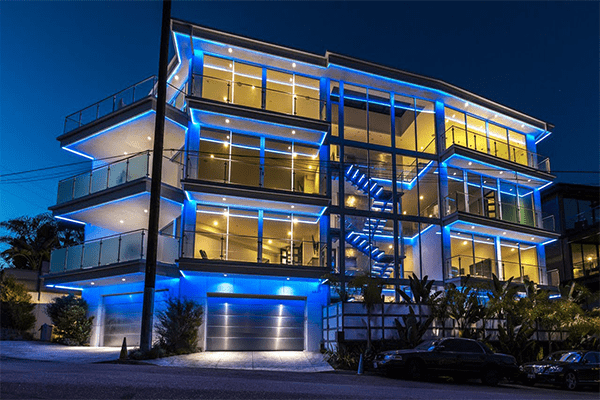 FaZe Banks Net Worth includes his house in Los Angeles
Image source: YouTube
Before dating FaZe, his girlfriend Alissa was dating an American actor and an Instagram star Jake Paul between 2016 and 2017 and was only rumored to have linked with an American internet personality, Logan Paul.
Also See: Alissa Violet Net Worth
Personal Life
FaZe Banks girlfriend was allegedly punched in her mouth and eyes by the worker of the bar named Barley House.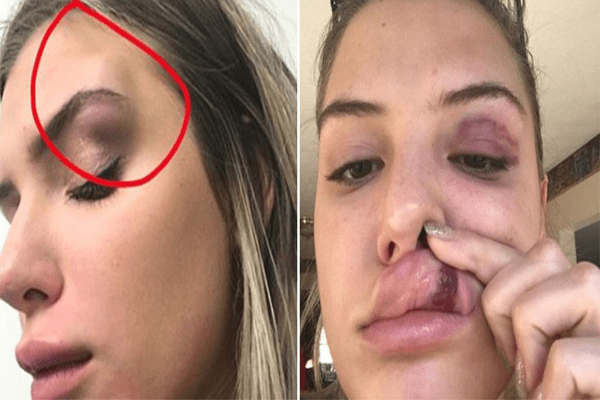 Alissa Violet assaulted by Barley House worker.
Image source: Pinterest
According to FaZe's girlfriend, two girls were involved in the fight along with the worker. Alissa has shared the pictures of the two girls on her twit in order to get help recognizing them and punish the people who assaulted her.
Barley House denied that her workers assaulted Alissa and released their own statement saying YouTubers are liars and instigators, they are putting allegations to ruin their business.
Responding to the bar's statement, FaZe shared screenshots of other people who have experienced the same problem in Barley House.
In the recent video, FaZe's cap felt down while he was jumping over the table where people noticed FaZe Banks is Balding. After the video was released, people have started assuming that FaZe must be wearing a cap in order to hide his baldness.

For more Biography, Stay updated with SuperbHub.