Evgeny Igorevich Kissin was born on October 10, 1971, in Moscow. He is a Russian Classical pianist. He is best known for his interpretations of the works of the romantic era like those of Frederic Chopin, Robert Schumann, and Sergei Rachmaninoff.
Evgeny Kissin's net worth is estimated at $1 million. His father is Igor Kissin, an Engineer and his mother is Emilia Kissin, a piano teacher. He has an elder sister Ella Kissin, who is a piano player herself. Evgeny is married to his wife Karina Arzumanova, his childhood friend.
Net Worth And Earnings
As mentioned earlier, Evgeny Kissin's net worth is estimated at $1 million. He has amassed the wealth from his travels, tours, and performances. Moreover, some sources suggest that he takes several thousand for one concert and double or more for some private corporate concerts.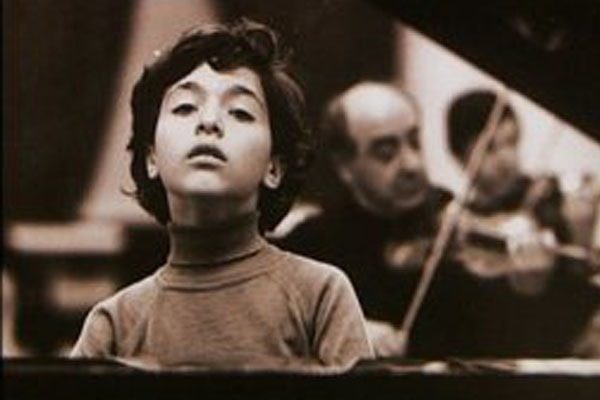 Young Evgeny Kissin with his piano. Image Source: Andrew Solomon.
Kissin made his debut performance at the age of ten. In 1985, Kissin made his first appearance out of Russia and went to Eastern Europe. After a year, he made his first tour to Japan.
Kissin was recognized as a child prodigy. And, he takes music as one of the biggest mysteries in the universe. Kissin began studying piano at the Gnessin State Musical College in Moscow. Kissin's teacher was Anna Kantor and remains the only piano teacher of Kissin.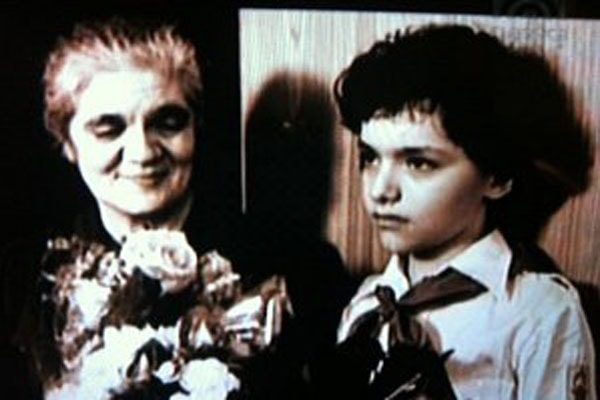 Anna Kantor is the only piano teacher of Evgeny Kissin. Image Source: Andrew Solomon.
Kissin gave his first piano recital in Carnegie Hall's centennial season. He gave the first solo piano recital in the history of The Proms in London in 1997.
Kissin played Tchaikovsky's Piano Concerto No. 1 with Herbert von Karajan at the Berlin Philharmonic's New Year's Eve Concert which was broadcast internationally. From all of his profession, Kissin must have amassed a huge amount of sum.
Evgeny Kissin Current Status
As of 2019, Kissin is in his late forties. And the recent reviews remark changes on Kissin's playing. Nevertheless, his reputation that he gained as the youngest of the biggest talents pertains.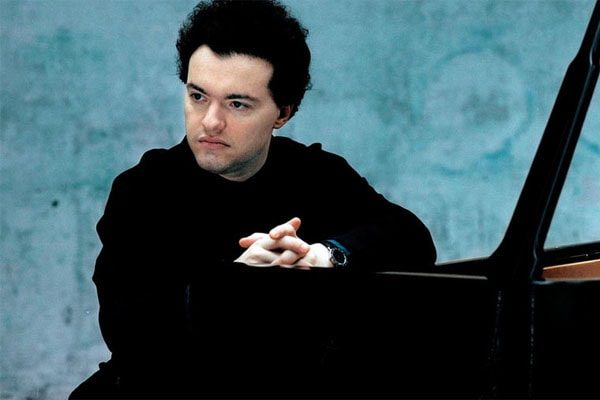 Evgeny Kissin at the Barbican Hall in London. Image Source: Blouin Artinfo.
But some say Kissin has adopted a monochromatic approach and lost the sense of a bigger musical picture. Yet all of them sense "a relaxed player delivering refinement and gravitas".
Achievements And Contribution In Other Fields Of Music
The talented pianist has been bestowed with many musical awards and tributes from all around the globe. He also received the Crystal Prize of the Osaka Symphony Hall for the best performance of the year in 1986. Furthermore, he was a special guest at the 1992 Grammy Awards Ceremony. Kissin also became Musical America's youngest Instrumentalist of the Year in 1995.
View this post on Instagram
Kissin excels at classical music. But he has also given recitations of Yiddish and Russian poetry. His String Quartet (2016) was recorded by Kopelan Quartet on Nimbus Records.
Relationships And Family
As for relationships, Kissin married his childhood friend, Karina Arzumanova on 10 March 2017. The wedding took place in Prague.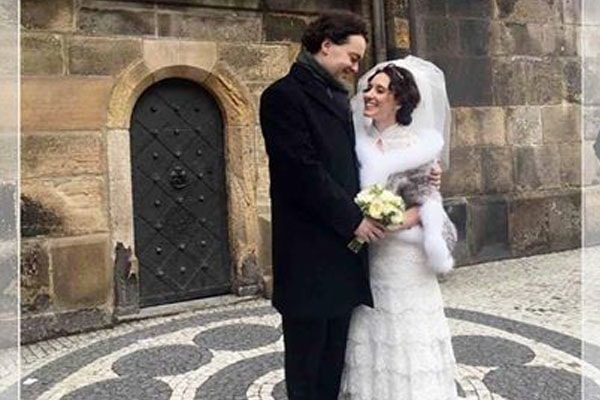 Evgeny Kissin married his childhood friend,  Karina Arzumanova on 10 March 2017. Image Source: Hayernaysor
Kissin is the son to the wonderful parents, Emilia Kissin and Igor Kissin. Kissin's mother Emilia taught piano to local children. While Kissin's father Igor was a hardworking Engineer. His elder sister is Alla, ten years older than him. Like Kissin, Alla is also an accomplished pianist.
For more Entertainment, Biography and Articles, stay tuned with Superbhub.