Esperanza America Ibarra aka Esperanza America was born on April 29, 1986, in Los Angeles, California. She is a daughter of famous Mexican-American award-winning actress Evelina Fernandez.
Esperanza America has a net worth of $1 million. She has an older brother named Fidel Gomez who is a co-creator and founding member of the Vault Ensemble. Esperanza got married to an actor Robert J Revell.
Networth and Earnings
Actress Esperanza has an estimated net worth of $1 million. Her actress mom Evelina Fernandez has an estimated net value of $1.3 million. Her brother Fidel Gomez has a net worth of $500,000.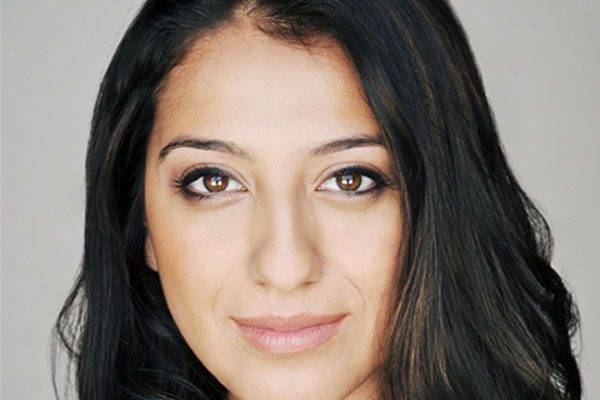 Theatre Artist Esperanza America is following her mom's career. Image Source: Celebritypictures
From her work in big theatres, there is no doubt that she is one of top-earning celebrity. she is already a well-established theatre artist in an industry with high earning.
Personal Life
The personal life of the 34-year-old actress is discreet. But an individual life of a celebrity cannot be hidden for long. Actress Esperanza is married to a Film and TV composer Robert J Revell from Los Angeles.
View this post on Instagram
She has shared a beautiful moment with her guy. The couple looks amazing. It can be guessed that they are a parent to a toddler but, the information is still not disclosed.
Career in Films and a Superstar Mom
Esperanza America is best known as an actress and a production manager a horror thriller movie 31 and a comedy/romance Kristin's Christmas Past. Apart from that she also knows from her work in Television, Films and Theatre.
| Films | Character | Director |
| --- | --- | --- |
| 31 | Snoopy | Rob Zombie |
| Kristin's Christmas Past | Sasha | Jim Fall |
| Water and Power | Rookie Cop | Richard Montoya |
| Cry Now | Receptionist | Alberto Barboza |
| Watts and Volts | Ophelia | Malik Booth |
| Theatre work | Characters Played | Name of Theatres |
| --- | --- | --- |
| Destiny of Desire | Piller Castillo | OSF/Goodman Theatre |
| Faith | Connie | Latino Theatre Company |
| Charity | Valentina | Latino Theatre Company |
| The Vault: Bankrupt | Various | The Vault Ensembles |
Esperanza has also worked in several TV Series like Single Ladies and Southland. Almost everyone has praised her hard work and dedication. Being a star kid, it must have been the stepping stone for her acting career.
A superstar mom Evelina Fernandez
Actress Esperanza America is a daughter of superstar mom, Evelina Fernandez. Her mom is from a Mexican-American ethnicity who was born in LA, but she spent nearly a decade in Arizona, and again moved to Los Angeles.
View this post on Instagram
Evelina was an iconic figure in Latino theatre and film community. During 1985 she was also a founding member of The Latino Theatre Company (LTC). She worked in a Latino theatre for 30 years writing and performing many roles. Evelina is credited for her outstanding performance and artistic works.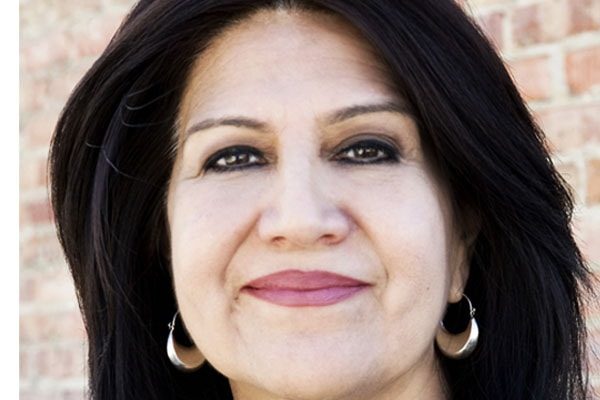 Award-winning Actress Evelina Fernandez who is also a mother of Actress American and Fidel Gomez. Image source: 50 Playwrights Project
She won several awards including American-Latino Media Arts Award from a movie Hollywood Confidential in 1998. In 2007, she was nominated for Humanitus Prize for her Brilliant performance in the TV Series Maya and Miguel.
So many achievements with raising two great kids is not an easy job. The hard work, punctuality and dedication of Evelina are not hidden. She must be a Wonder Woman.
Older Brother Fidel Gomez
Fidel Gomez is an actor who was born on August 1, 1979, is an older brother of an Actress Esperanza America. He is an older son of Actress Evelina Esperanza. He works for the Vault Ensemble Theatre. He has acted in movies like Walkout, Sister cities and Small time.
SuperbHub for Exclusive News and Entertainment.