Reality star Erika DeShazo was born on September 26, 1983. She rose to fame after being a cast member of Love and Hip Hop. Erika DeShazo's net worth is estimated at $500 thousand.
Erika was in serious relationship with Love And Hip Hop star Menedeecees Harris. They together have a son named Aasim Harris.
Net Worth And Earnings
Erika Deshazo has an estimated net worth of $500 thousand. She earned all this fortuned by being a TV star plus she is a licensed realtor and passionate fashion designer.
Erika DeShazo started her career, working in Bobby Trends at the radio station Hot 97. She is a fashion designer too. Erika also works as a realtor in New York. She has earned a huge amount of money by being realtor.
Love And Hip Hop Journey
Erika Deshazo is a supporting cast member of Love And Hip Hop: New York. She joined the series in 2016 and gradually gained her reality star title and social status because of her determination and hard work.
Some sources claim that Erika earns $15 thousand per episode along with a Reunion filming fee of $35 thousand. She makes tremendous money by being a TV star.

Family And Relationship
Erika DeShazo and Love And Hip Hop star Mendeecees Harris were in a relationship. They started dating from 2003 to 2011.
The family life of Erika was not one of the happy and healthy ones as we expected. Over the years, there was downfall and rise in the relationship with Mendecees Harris. Erika Deshazo is one of the Mendeecees Harris' baby mothers and has not good relation with Yandy Smith.
Erika explained that she had been part of the Harris family for over 13 years and she didn't know that Yandy and Mendeecees were dating when Erika was pregnant with Aasim.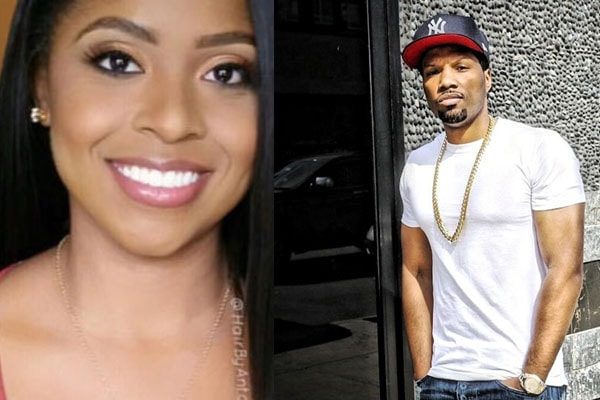 Erica DeShazo and Mendeecees Harris were in a relationship. Picture source: Gossip Grind and Pretty status. 

Mendeecees Harris' baby mama Samantha Wallace, Erika DeShazo And Yandy Smith had feuds in the show. Yandy wants all the children to live together in her house. Samantha doesn't allow her son to live with Yandy because she doesn't trust Yandy. Erika also doesn't allow her son Aasim to live with Yandy because she doesn't have a good relationship with her.
Erika DeShazo and Mendeecees Harris parted ways in 2011. Mendeecees married Yandy in 2015. Mendeecees Harris is currently in jail serving eight years sentenced. He was convicted of drug trafficking. Erika might be possibly single and dating nobody currently.
Erika DeShazo's Son
Mendeecees Harris and Erika DeShazo are parents to Aasim Harris. Aasim Harris was born on the 7th September 2011. Aasim Harris is already an ambassador. He is also popular over Instagram and has got more than 8000 followers. He loves to play basketball and enjoys school a lot.
View this post on Instagram

Yandy Smith who is Aasim's stepmom has also got good relation with him. Aasim has also got good relation with his stepbrother Mendeecees Jr. and they often found together. Erica DeShazo even has good relation with stepson Lil Mendeecees aka Mendeecees Jr.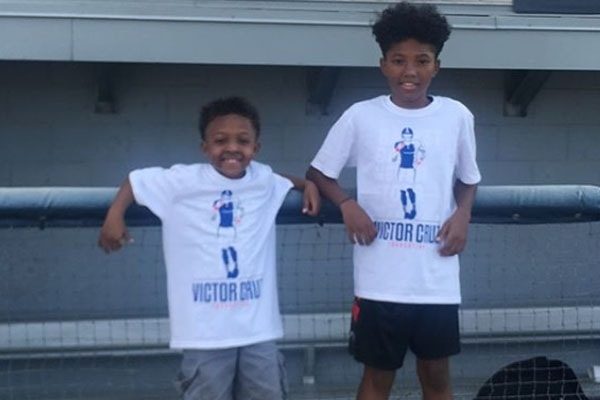 Aasim Harris with his elder brother Mendeecees Jr. Picture source: eCelebrityMirror. 
---
Click SuperbHub for more News and Entertainment.