Eivin Kilcher was born in the city of Homer, Alaska, United States on March 06, 1983. The 35-year-old is the oldest son of Otto Kilcher & Sharon McKemie. Eivin Kilcher has an estimated net worth of $3 million & is a part of Discovery Tv Show "Alaska The Last Frontier".
The stunning man Eivin Kilcher lives in a cabin half a mile away from his father Otto's homestead with his Wife Eve Kilcher & two children, Findlay Farenorth Kilcher & Sparrow Rose Kilcher. The Kilcher Family is renowned for their self-sustaining lifestyle in the abandoned community of Homer.
Eivin Kilcher's Net Worth and Earnings
Eivin Kilcher has a net worth which amounts to an estimated $3 million despite living in remote area of Homer. Eivin Kilcher is a skillful mechanic, Co-author of a book & has a family fortune of millions.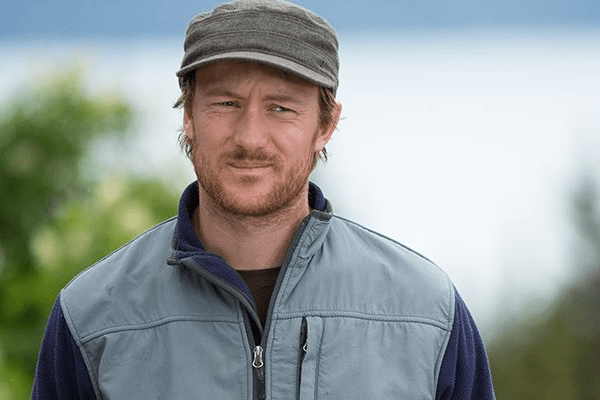 Eivin Kilcher Candid with a natural backdrop.
Image Source: Pinterest 
Apart from being a Farmer/ Hunter , Eivin Kilcher is a actor/ Reality Tv Star of Hit Show " Alaska : The Last Frontier"
Eivin's main source of income comes from his salary as a reality Tv star of Alaska: The Last Frontier which amounts up to $7000-$10,000. A big part of Eivin's money comes from his Family Wealth which extends up to The Kilchers have a property taking up to 613 Acres of Land in the city of Homer.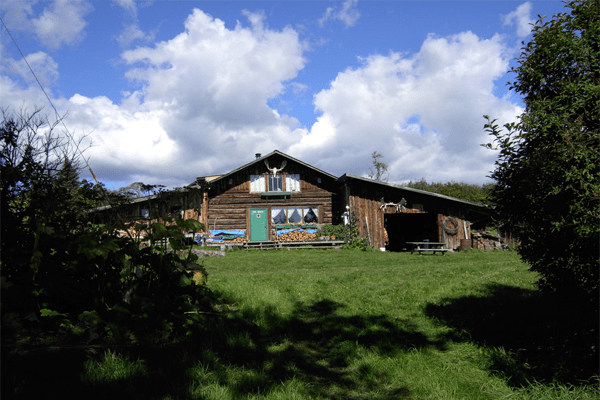 Kilcher Family's home in Alaska.
Image Source: Alaska.org
Eivin Kilcher & his wife Eve own their own website where they give out courses to fellow people on how to homestead. According to Chron, website owners like Eivin & Eve earn an average of $450 monthly.
Eivin's Boat, Cars & Motopeds!
Nature Liver Eivin Kilcher surely has a passion when it comes to Boats, Bikes & Cars. Eivin who is in his mid 30's, mostly goes out hunting & cruising on his boat.

Whether it's biking around the red mountains of Alaska or teaching his kids how to fly a Gyrocopter, Eivin wants to pass down his enthusiasm to his lovely kids.
Eivin's Wife, Children & Kilcher Family
Eivin Kilcher met his wife Eve Kilcher in his early childhood days as they grew up on a neighboring farm. Eve Kilcher grew up in South East Alaska with her mother Dana Matkin.
Eve's parents divorced in early stages of her life & as a result, she had to go back & forth with her mother near Glacier Bay National Park & her father living near the Kilcher Homestead in Homer. Eivin Married his childhood lover in August of 2011.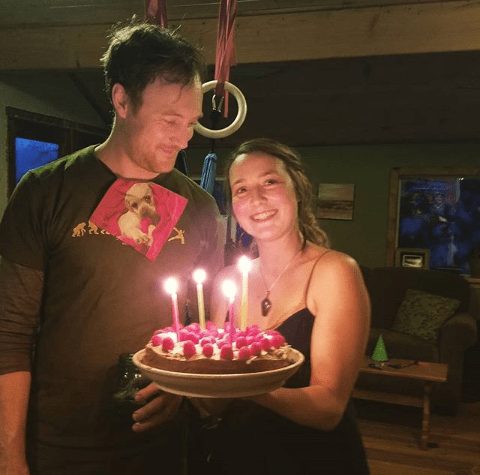 Eivin Kilcher with his beautiful wife Eve Kilcher
Image Source: Instagram(@evekilcher)
The pair Eivin & Eve have two children together & also have a family dog. They are blessed with son Findlay Farenorth Kilcher & daughter Sparrow Rose Kilcher.
Kilcher Family
Eivin Kilcher is the oldest son of Otto Kilcher & his second wife Sharon Mackie. He has three siblings, one of his own Levi Kilcher & two half-siblings Torrey & August Kilcher.
Eivin's family is of Swedish Descent. His grandfather Yule Kilcher moved from Switzerland to Alaska with his wife Ruth Weber during the second world war & purchased acres of land for themselves.
We wish Eivin Kilcher the best in his professional life as well as personal life & look forward to seeing more of his adorable kids & family life in the near future!!
For more Celebrity Gossips & News, Visit SuperbHub.