DuShon Monique Brown, famous Connie in NBC series, Chicago Fire died on March 23, 2018 in Olympia Fields, Illinois, at the age of 49.
She died the day after she was admitted to the hospital. This was a huge loss to the entertainment industry, especially the NBC show. Derek Haas, the show runner while responding to media said;
" Many of you have asked how will we handle DuShon's passing in regards to Connie. It deserves a longer answer, but Brown meant a lot to us, it caught us off guard."
He added; "I have to remember that the character Connie, is not Dushion, as much as there would never be a Connie without DuShon."
Early Life and Education
Brown was born on November 30, 1968, in Chicago, Illinois, United States to parents father, Tim (retired math teacher) and mother, Liz Colburn (retired social worker).
Brown has the oldest brother, Zachary, and two half-sisters, Zaire and Jamyra.
She attended Whitney M. Young Magnet High School for her higher studies and completed her master degree in counseling from Governors State University.
DuShon had worked at Chicago's South Shore International College Preparatory High School as the guidance counselor. She even served as a crisis counselor and drama instructor at Kenwood Academy High School.
Career
Brown started her career by performing in theater in her hometown for many years. She got inspired to perform in movies after seeing the film "The WIZ" at seven years old. Later, she made a debut on television in 2003's made-forTV-movie Skin Complex.
She has also appeared on Prison Break in between 2005 and 2007. In 2012, Brown acted in a romantic comedy known as One Small Hitch.

Following the year, Brown started playing the recurring role of Connie on Chicago Fire in 2012.
Brown told in an interview with Hidden Remote,
"She was a secretary, who had a single speech. She auditioned because it was a new series in Chicago Fire and had the possibility that she could become. Brown saw herself as the younger members of the team."
In 2012, she guest starred in Boss and Shameless in 2013. She was also in Unexpected and A Light Beneath Their Feet in 2015. DuShon also guest-starred on series 'Empire' in 2015.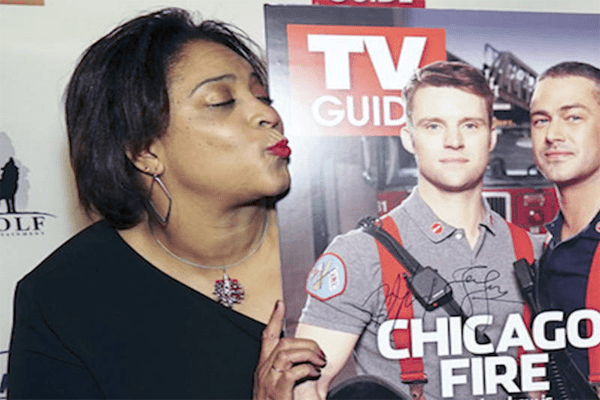 DuShon Monique Brown (Chicago Fire). Image source: Patch
In 2017, she appeared on Electric Dreams, and at the same year, she acted in the comedy film Surprise Me!. The film was written and directed by Nancy Goodman, and the show is based on the book of the same name by Goodman.
Late Brown last role was in 2017's movie known as Public Housing Unit.
Personal Life and Death
Brown was very private about her relationship and had never mentioned having a relationship with someone. Brown had never disclosed about her boyfriend or husband.
She was blessed with one child: a daughter, Zoe. However, Dushon never revealed who is her daughter's father and where he staying.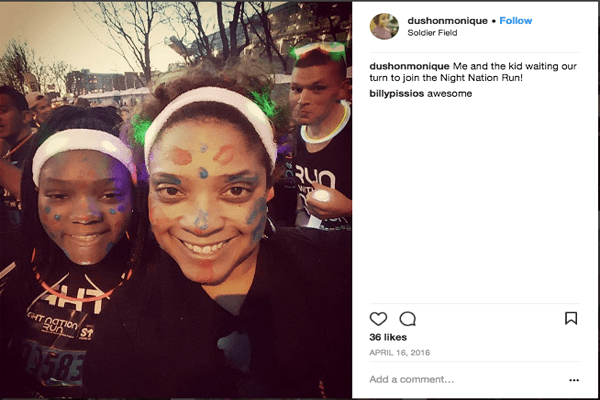 Brown with her daughter waiting turn to join Night Nation Run. Image source: DuShon Monique Brown Instagram
Dushon was just 49 when she died. She left the world after 12 p.m on Friday at the Franciscan St. James Health Olympia Fields hospital of Chicago.
Brown's representative Robert Schroeder said the cause of  DuShon Monique Brown death was sudden and from "natural causes."
DuShon Monique Brown Net Worth
DuShon Monique Brown net worth must have been amazing as she was giving her best performances in the TV industry.Though her exact net worth is yet to be known, it was certain that her net worth must not be less than six figures..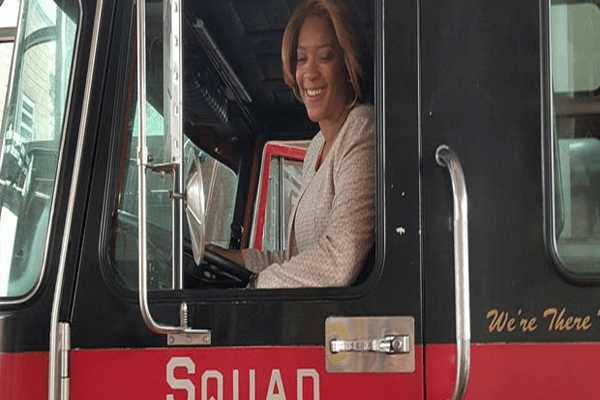 Brown on Squad truck of Chicago Fire. Image source: Channel 24.
She has also played a popular NBC's series known as Chicago Fire from where she had earned a considerable amount.
Rest in Peace DuShon Monique Brown.
Be connected with SuperbHub regarding Celebrities Biography and Entertainment.