David Lynch is all about his mood and the unexpected mind-twisting plots. For over four decades, the American Filmmaker has successfully blurred the senses of the audiences through his masterpieces. The visionary man comes up with such ideas which leave the viewers questioning themselves and the reality itself. Let's explore more on David Lynch Net Worth, his best movies, and early life.
Born in January 20, 1946, in a middle-class family in Missoula, Montana, David Lynch's childhood is much familiar with his films. His father was a scientist(Donald Walton Lynch) who moved state to state for research, taking his family along. His mother Edwina Lynch was an English language tutor.
Speaking about his early life, Lynch had said that he found the world completely and totally fantastic as a child. Though he had fears of going school which he thought back then as a crime against young people.
While attending High School in Virginia, Lynch's passion for art drove him to study art at the Corcoran School of Art in Washington. Soon after completing High School, Lynch pursued his interest in Art further through Boston, Europe and Philadephia.
In his early days as a fine artist, Lynch was granted finance by the American Film Institute for the movie The Alphabet(1967). He then seized the opportunity to express his surreal ideas from a film.
Lynch was inspired by artists such as Francis Bacon and Edward Hopper. His busy social life and multiple jobs like Newsroom, Photocopy shop clerk and janitor had provided Lynch with a vision to make life-like movies.     
Just like scientists relate to the Abstract Painters who brings out genres and sub-genres of abstraction to the painting world. Likewise, David Lynch paints his movies with every abstract and brain twisting elements he comes up with.
One can easily figure out a David Lynch movie because of the unsettling hummings, weird static noises, negative images submerging over each other.And you probably have no idea of the reason behind it.
Over the last four decades, Lynch has been making some mind twisting, creepiest and questioning movies that have definitely increased David Lynch net worth. These are the top 10 list of David Lynch's Best Movies :
10. DUNE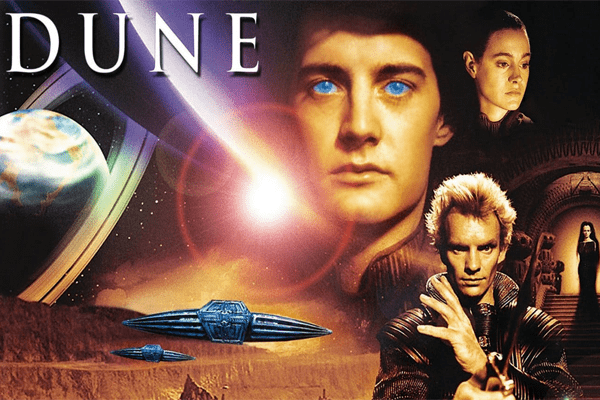 Image Source: Screen Rant 
Released on December 14, 1984, distributed by Universal Pictures. The Budget of the movie Dune is $40 million and Box Office $30.9 million. The science fiction movie is based on 1965 novel of the same name by Frank Herbert.
Set in distant future and the movie Dune depicts the conflict and rivalry between noble families battling for the desert planet Arrakis. However, the movie had negative reviews by critics and was a box-office failure.
David distanced himself from the project after the increased pressure and various point out to his artistic control to make on no. 10 on the list of David Lynch's Best Movies.
 9. Lost Highway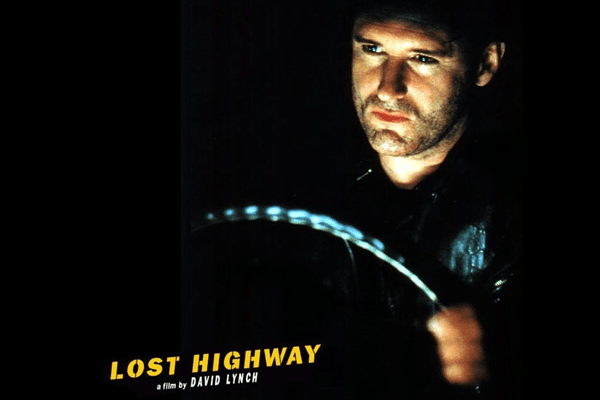 Image Source: Screen Sequel 
Released on February 21, 1997, distributed by October Films, Lost Highway is about a musician living his peaceful life with his wife and their world tearing apart as they receive a videotape of a voyeuristic footage filmed inside their house.
The man is accused of killing his wife and sentenced to death. He then loses control and evolves into a different man to encounter his dead wife's doppelganger. The overall budget for the movie is $15 million and $3.7 million on Box office. Although the movie received mixed reviews, the movie developed a cult following and was adapted as an Opera.
 8. Wild At Heart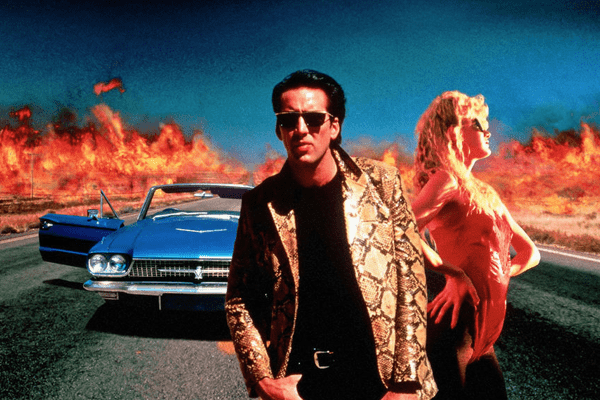 Image Source: Letterboxd
Released on May 25, 1990, distributed by The Samuel Goldwyn Company,  Wild at Heart stars Nicolas Cage and Laura Dern as (Sailor and Lula). The movie is a sexually charged thriller about the young love and lust as they run from gangsters hired to kill them.
Based on Barry Gifford's 1989 novel of the same name, the movie received mixed critical reviews and reached the moderate success of Box Office $14.6 million while the budget was $10 million.
The film won the 1990 Palme d'Or at the Cannes Film Festival. Since receiving positive re-evaluation from critics the movie sure comes to the list of David Lynch's Best Movies.
7. Inland Empire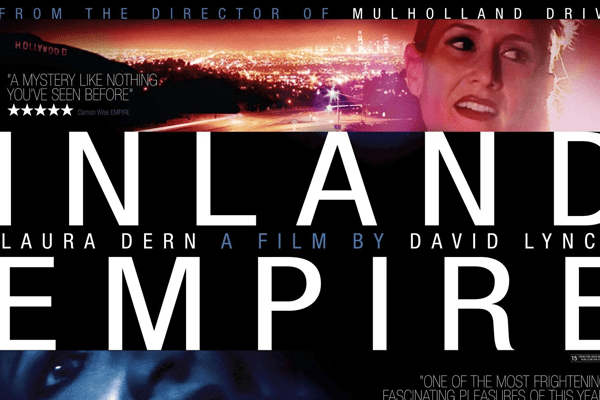 Image Source: Marked movies 
Released on December 6, 2006, distributed by 518 Media, Laura Dern collaborated for the third time with Lynch as a starting actress. The movie is David Lynch's first film to have shot entirely in Standard definition digital video.
The movie depicts the surreal story of an actress whose world turns into a nightmare after she takes on the personality of a character she plays in the film. Inland Empire was named the second-best film of 2007 and The Guardian's "10 most underrated movie of the decade", Box Office reached $ 4 million.
6. Twin Peaks: Fire Walk With Me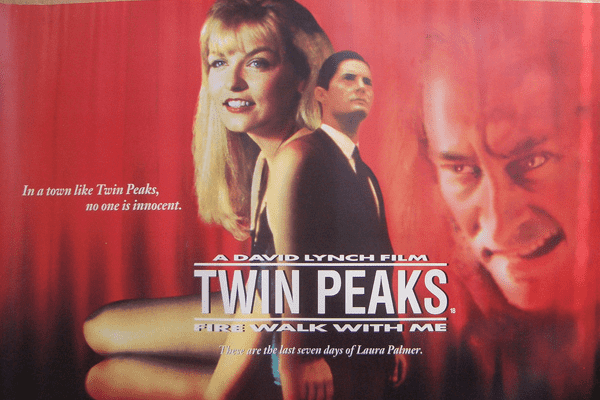 Image Source: Flickr
Released on August 28, 1992, on the U.S. the budget of the movie was $10 million and Box Office peaked $ 4.2 million. As a prequel to T.V. Series Twin Peaks, the film focuses on the murder and last seven days in the life of a woman.
The Film at first received negative reviews but subsequently got more positive in following years. Though the film's box office was poor at the U.S., it was a commercial hit in Japan.
5. The Straight Story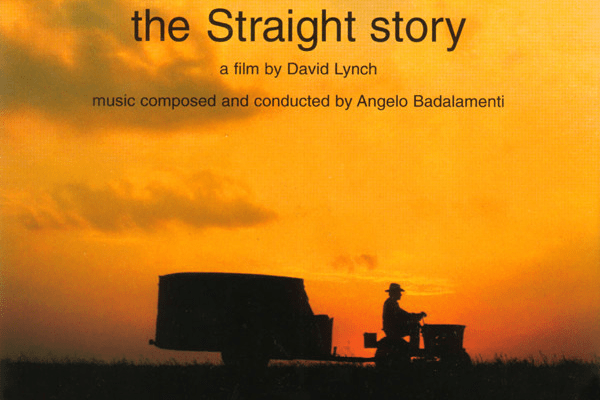 Image Source: Discogs
The Straight Road is a G-rated movie produced by Walt Disney Pictures and one the most surprising David Lynch's Best Movies. The Film released on October 21, 1999, in the budget $10 million and hit box office of $6.2 million.
The movie is based on a true story of Alvin Straight's journey across Iowa and Wisconsin in a Lawn Mower. The movie was a critical success and Farnsworth received a nomination for Academy Award for Best Actor.
4.The Elephant Man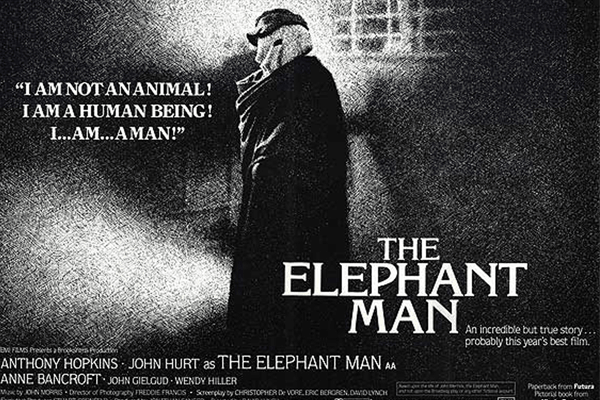 Image Source: Time Out
David Lynch won two Oscar nominations for Best Director and Best Adapted Screenplay. The movie released on October 3, 1980, with starting budget of $5 million and Box Office to $26 million
The movie is about Joseph Merrick, a severed deformity patient in the late 19th century in London. Despite the disfigured and monstrous appearance, Lynch has revealed the intelligence and sensitive side of the character.
The movie was a commercial success despite receiving mixed critical reviews which won eight Academy Award nominations under categories The Best Picture, Best Actor and Best Adapted Screenplay.
3. Eraserhead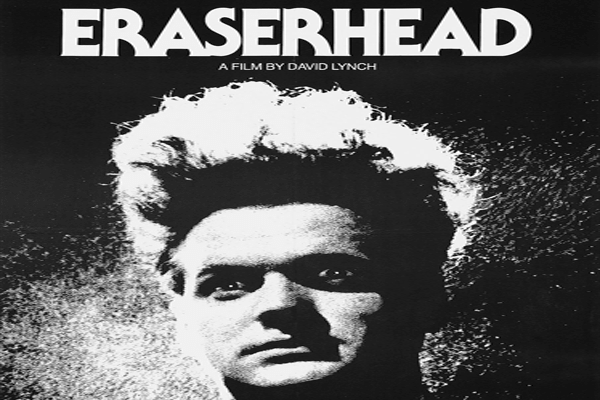 Image source: Dark Souls
Surrealist Imagery, sexual undercuts, and the intricate sound design are the key elements to highlight the movie Eraserhead as no.3 on David Lynch's Best Movies. The movie was preserved in National Film Registry by the United States in 2004 as aesthetically significant, historically or culturally.
Eraserhead was released on March 19, 1997, hitting Box Office $ 7 million distributed by Libra Films International. Protagonist Henry Spener tries to survive the Industrial environments dealing an angry girlfriend and hectic screams of his newborn mutant child.
2. Blue Velvet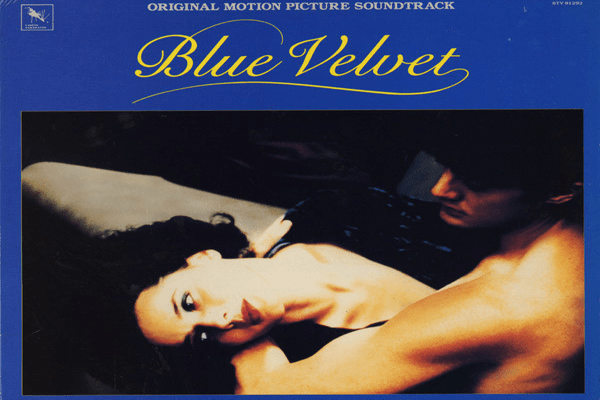 Image Source: Discogs 
Released on September 12, 1986, distributed by De Laurentiis Entertainment Group. Blue Velvet had a budget of $6 million and reached Box Office of $8.6 million.   
Lynch created the movies as a psychological horror which would mark out throughout his filmography. Usage of Symbolism can be clearly seen since the first scene guided with abstract metaphors. The movie stars Isabella Rossellini and David Hopper on their unsettling and captivating roles.
1. Mulholland Drive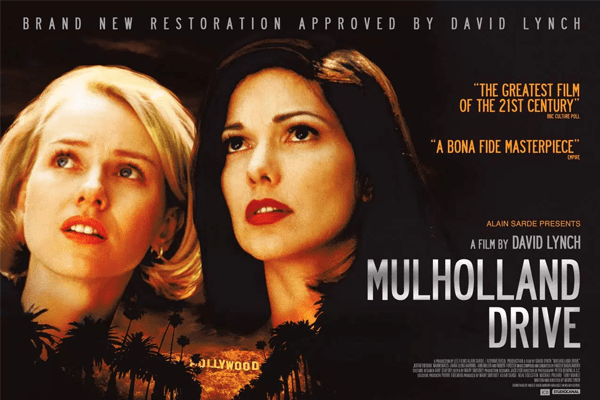 Image Source: 25 Years Later
From creepiest jumpscares to intimate lesbian scenes Lynch has reflected the dark side and obsession of Hollywood fantasy in this masterpiece. The movie stars Naomi Watts, Justin Theroux, Ann Miller, Laura Harring and Robert Foster.
Mulholland Drive was released on 2001, October 12 with Budget $15 million and reaching Box Office $20.1 million. In the American neo-noir mystery film, Naomi portrays the aspiring actress Betty Elms who meets an amnesiac woman. The movie depicts the interlocking plots and several unrelated strange characters to form a surreal dark comic scene.
Mulholland Drive is categorized as a Psychological thriller which earned Lynch the Best Director and is regarded as one of the greatest films of the 21st century.
Lynch has left open spaces for general interpretation by creating a feature film and declining to provide his own views and ideas. Undoubtedly Mulholland Drive paves its path to No.1 on David Lynch's Best Movies and adds enough revenue to David Lynch net worth.
According to the Richest, David Lynch net worth is a stunning amount of $60 million. His career as a surreal film director, artist and musician amass the millions Net Worth.
Lynch lives a lavish life and owns luxury cars like Jaguar, Rolls Royce, Chevrolet and Alfa Romeo. David Lynch's car collection is of estimated worth $1.5 million. Lynch resides in his luxury house estimated to be around $3.4 million in Los Angeles according to Fin App.
David Lynch Foundation
David Lynch established his foundation in 2005 to fund the underserved inner-city students for stress-reducing procedures and meditation programs. The foundation provides funding to Universities and medical schools and American Indians suffering from diabetes, suicidal tendencies, addiction, and cardiovascular diseases.
The Foundation has served more than 500,000 children and adults worldwide. Data of 2016 from Charity Navigator provides insight on the Revenue and Expenses of the organization.
| Revenue | Amount | Expenses | Amount |
| --- | --- | --- | --- |
| Contributions, Gifts and Grants | $9,293,938 | Program Expenses | $7,724,724 |
| Fundraising Events | $384,583 | Administrative Expenses | $524,160 |
| Total Contributions | $9,678,521 | Fundraising Expenses | $1,307,390 |
| Program Service Revenue | $114,384 | | |
| Total Primary Revenue | $9,792,905 | | |
| Other Revenue | $1,060,530 | | |
| Total Revenue | $10,853,435 | Total Functional Expenses | $9,556,274 |
| | | | |
Expenses and Net Assets of David Lynch Foundation on 2016
| Excess for the year 2016 | Net Assets 2016 |
| --- | --- |
| $1,297,161 | $6,541,939 |
As the big-hearted founder of the non-profit foundation with such high revenue and contributions, David Lynch net worth is $60 million.
Lynch was involved in several long-term relationships. He first married Peggy Lentz in 1967, together they had one child Film director Jennifer Chambers Lynch in 1968.
The marriage ended in 1974 and Lynch married Mary Fisk on June 21, 1977. Lynch and Mary had one child Austin Jack Lynch in 1982. They parted ways in 1987 and Lynch found love with Mary Sweeney with whom he had one son. They married in May 2006 and got divorced the same year.
In 2009 Lynch tied the knot with Emily Stofle and have one child Lula Boginia Lynch in 2012.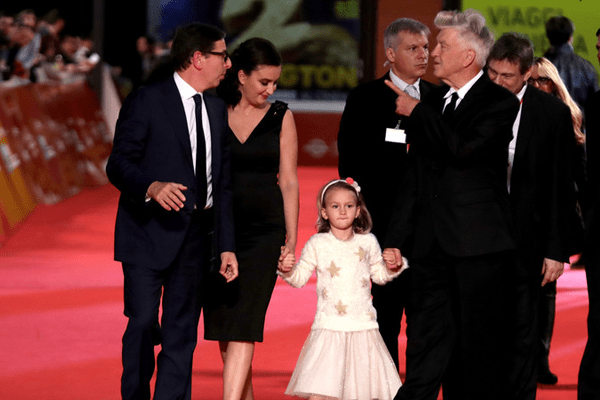 Daughter Lula Bognia Lynch in 12th Rome Film Fest on a red carpet with David Lynch.
Image Source: Zimbio 
David Lynch believes and practices transcendental meditation. In his February 2018 tweet, he had asked all the friends and fans on Twitter to get a book 'Strength in Stillness' by Bob Roth.
Stay with SuperbHub for more Celebrity news and Entertainment.