The Empress of entertainment and media, Dany Garcia is the founder of Garcia Companies. Garcia Companies is a multi-faceted talent and media management holding company. Dany was born on 29th of November, 1968 in the town of Belleville in New Jersey, the USA to Cuban immigrants who at that time struggled a lot.
Danny was accepted at the University of Miami, Florida after graduating her high school and eventually end up meeting Dwayne 'The Rock' Johnson. It was in the year 1992 when she graduated with an International Marketing and Finance degree. As soon as she completed the studies she worked relentlessly for she knew how difficult it was to be raised in a low economic condition.
Dany Garcia Net Worth
Dany Garcia has an estimated net worth of around $70 million. Since she has her own company "Garcia Companies" which also oversees "Seven Buck Productions", which she co-founded with her business partner Dwayne 'The Rock' Johnson.
The 49-year old Dany always had a dream of being a millionaire from her early days and thanks to her unwavering determination and hard work she achieved it. The way Dany is progressing forward at the moment her Net Worth of $70 million is sure to rise.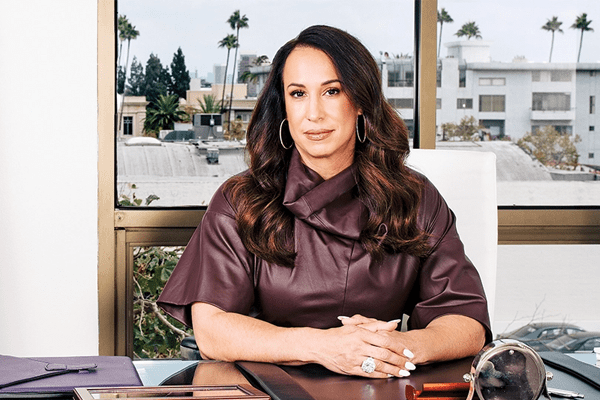 Dany Garcia in her Beverly Hills Office.
Image Source: Variety.
Dany Garcia relationship with Dwayne Johnson
Dany Garcia and Dwyane Johnson are college sweetheart. The two bumped into each other at the University of Miami. At that time Dany was aged 21 and Dwayne aged 18 where he was on a football scholarship.
The ex-couple got married in May 1997 and in 2001 had a daughter together, Simone Alexandra Johnson. 
After 11 years of marriage, the pair of Dany Garcia and Dwayne Johnson ended up in 2008 and their split is considered as one of the most cordial divorces in the Hollywood.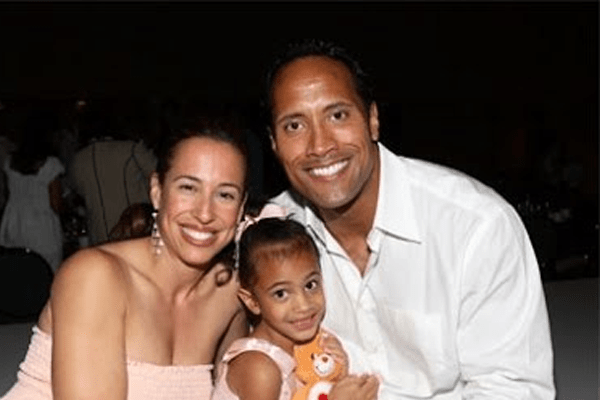 Dany Garcia along with her ex-husband Dwayne Johnson and daughter Simeone Alexandra Johnson.
Image Source: Heightline.
Dany also worked as the Manager of Dwayne and helped him seal deals in the WWE and turn The Rock into one of the enduring faces of the WWE franchise. Behind the stardom of Dwayne Johnson, we can say that Dany has a great significance.
Dany Garcia Family, Husband, and Daughter
Dany Garica is married to husband Dave Rienzi. and  Dave has been competing in the weightlifting competitions for a long time and Dany is also a pro wrestler and a bodybuilder, so they had heard each others' name for a long time.
Only through Dwayne, they knew each other but the connection between them grew years after Dwayne and Dany split their ways.
It was only in 2012 the pair of Dany Garcia and Dave Rienzi started dating with each other and after almost two years of being in a relationship, they decided to tie their knot on 29 March 2014.
Dany and Dave have appeared in a number of events together and seeing their cherished photos everytime we can see how much they are into each other and how blissful their marriage is still. Despite not having a child until now, they share a healthy relationship.
Though Dany has a daughter with her ex-husband, Dwayne "The Rock" Johnson named Simone Alexandra Johnson. Alexandra was born on 14th August 2001 in Davie, Florida. Dany is teaching her daughter Alexandra to be a strong independent woman.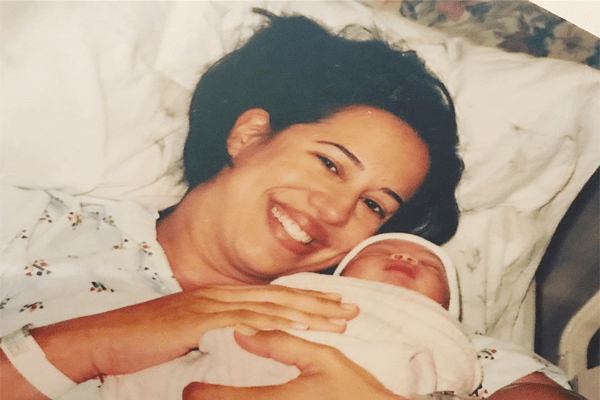 Dany Garcia with her daughter Simone Alexandra Johnston.
Image Source: Instagram/Dany
For more News and Entertainment follow SuperbHub.