The Isle of Man TT racer, Dan Richard Kneen was born on 26th June 1987 in Onchan, Isle of Man and died on May 30, 2018. Kneen a professional motorbike racer was signed to Tyco BMW and piloted the BMW S1000RR for the 2018 Road Racing season.
The road racer Kneen became the newcomer to win 3 races in a row in the MANX GRAND PRIX who rode the bike that he himself bought & prepared. Dan's terrific results have been recorded to be fifth in the 2010 SuperSport A race at the Isle of Man TT racing.
Dan Kneen Death
The Manxman, Dan Kneen died on May 30, 2018, during the Superbike qualifying at the practice session for the Isle of Man Tourist Trophy.
The Superbike Rider, Dan crashed near Churchtown on his first lap of the 37 mile Mountain Course. Kneen died at the scene of the incident, the fire crews were forced to respond after a tree also caught fire at the crash spot.
After the tragic death of Dan Kneen, The SuperBike qualifying sessions for Isle Of Man TT was red-flagged & canceled after 7 pm. Another accident had occurred when a course car had collided with another bike.
The Isle of Man TT expressed their grief on the tragic death of Dan Kneen.
The SuperBike Legend, Dan had the fastest lap of record of 130.347mph which he set at the 2017 Superstock race & broke the record just the day before his death with a record of 132.258mph (17m06.994s) on Tuesday, 29th May 2018.

Dan's partner Leanne, Family & Fans are left heartbroken after Kneen's crash on Wednesday while riding on his 1000cc Tyco BMW. Dan who had survived some massive crashes on his course of road racing had faced two fractured vertebrae couldn't escape death this time on the Isle of Man.
R.I.P Manxman Dan Kneen. 
Dan Kneen Net worth & Career
The 2014 Irish SuperBike Champion, Dan Kneen had first started riding and had a passion for bikes when he was just 4 years old. Over the past few years of his career, the Biker has collected thousands of dollars that can be included in his net worth as a whole.
At the age of twenty-two, Dan came to spotlight as one of the top bikers in the world. On his debut, Dan had won three races on the Mountain Course Manx Grand Prix Junior, Newcomers C, and Ultra Lightweight.
The 2014 Ulster Superbike Champion, Dan came from a family of bikers, his brother, father "Richard", four uncles are all one of the most renowned bike enthusiasts/riders in the industry.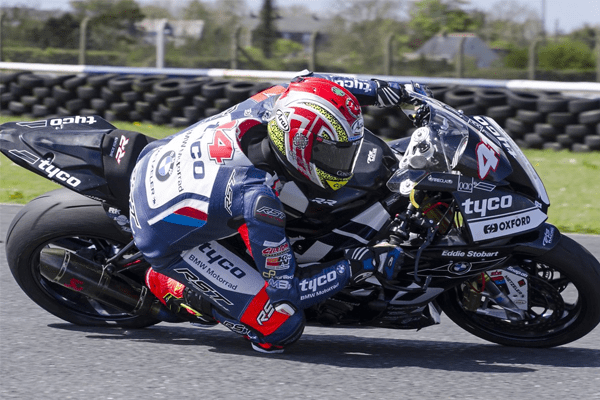 Dan Kneen on a practice lap onboard the BMW S1000 RR for TT 2018
Image Source: Twitter (@dankeen14)
Dan Richard Kneen worked as a plumber when he was wouldn't race superbikes. With a lot of injuries including broken ribs, ankles, and a lot of broken bones, Dan was still driven to make a TT victory and faced a tragic death at the 2018 qualifying lap of the TT.
The Manx Racer, Kneen was ranked 4th in the Metzeler National Superstock 600CC Championship held in 2009, and top 3 in the British Supersport Cup in 2010.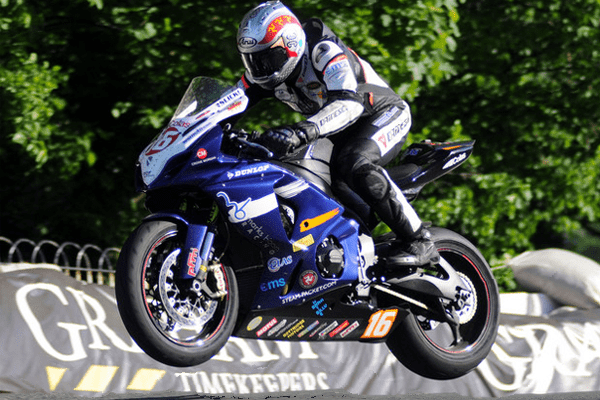 Dan Kneen flying on the Suzuki GSXR1000 Superbike on the Isle of Man TT.
Image Source: IOM TT
Dan had moved into the Evo Class of British SuperBike Championship on a sports bike "Kawasaki ZX-10R for 2011. In spite of his injuries that occurred from the testing accident at Jurby, Isle of Man and missing the early season due to it, he scored a significant amount of 8 scores with the best finish as a fourth winner at Brands Hatch.
Manxman Dan had won the Ulster Grand Prix Superstock in 2014 and was among the regular podium finishers at the road racing events in Ireland, Northern Ireland and Isle of Man TT. Kneen had finished third in 2017 TT Superstock race and set the lap record making a Tandragee 100 Superbike win.
Family & relationships
The 30-year-old, Dan has a family background as a bike enthusiast family, having his brother, his relatives and father Richard as bikers. He supposedly followed his father's footstep when it comes to bikes & road racing.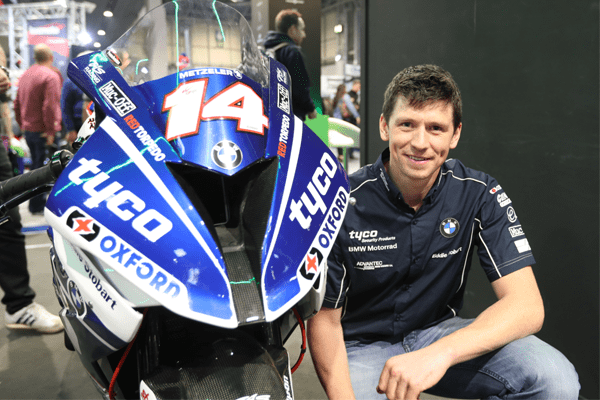 Manx Man Dan Kneen will ride BMW on the 1000 CC and Honda on 600 class on Isle of Man 2018.
Image Source: IOM tt
The young bike lover, Dan said how his life had always been revolving around racing and his determination towards becoming the best professional biker in the world.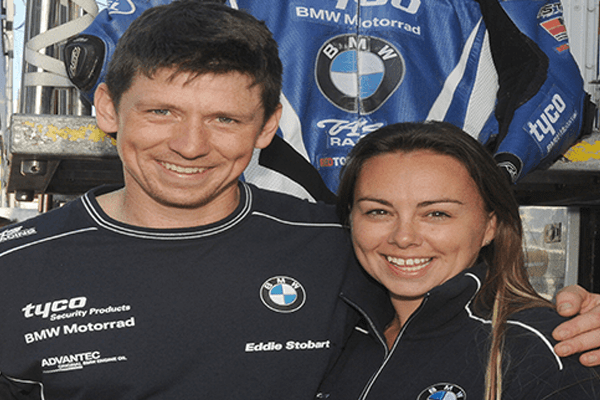 Isle of Man Racer Dan Kneen with his girlfriend Leanne Harper at the 2017 Ulster Grand Prix.
Image Source: Ulstertatler.com
The Hat-Trick Rider, Dan has been spotted with his girlfriend Leanne Harper in earlier 2017 at the Ulster Grand Pix. Dan had celebrated his third finish in the 2017 Superstock TT with his DTR Team and girlfriend Leanne.
Dan had who had recently joined Tyco BMW for Ulster GP and continued to break records in the road racing to whom we wish a lifelong happiness and successful Achievements like he has done in his extraordinary career.
Watch Dan Kneen's Isle of Man 2018 Interview:
For more Exclusive Celeb stories & News, visit superbHub.