Cyntoia Brown was born on 29th January 1988 in Tennesse, USA. She was convicted for the murder of Johny Michael Allen.
Cyntoia Brown had a tough childhood and born with a fetal alcohol spectrum disorder.
Early life and Family
Cyntoia Brown was born to mother Georgia Mitchell. Her father's identity is unknown. Her mother used to drink alcohol during pregnancy which caused her fetal alcohol spectrum disorder. Brown's mother placed her for adoption because she was addicted to drugs and was not taking proper care of Cyntoia. Brown ran from the home in 2004 when she was 16 years.
She spent some years in the Department of Children Service. Brown also spent two years in DCS facilities and one year in Woodland Hills Youth Development Centre. While she was homeless, she involved with Garion McGlothen who forced her into sex-trafficking. Cyntoia supported McGlothen working as a prostitute.
Murder Of Johny Allen and Charge
On the 6th August 2004, Brown and Johny Micahel Allen met in the street. Allen asked her if she was homeless and Allen took her to home. Allen offered her money for sex and Brown agreed for $150. But she claimed that they never had sex.

Brown then shot Allen in the back of the head using her 40-caliber handgun. She left the house with Allen's wallet and car. Police later found her guilty and arrested her.
Cyntoia Brown was charged with homicide, handgun possession, and robbery. Despite being under 18, she was treated as an adult.  Brown never denied that she shot Allen. However, she mentioned that the act was committed in self-defense rather than homicide.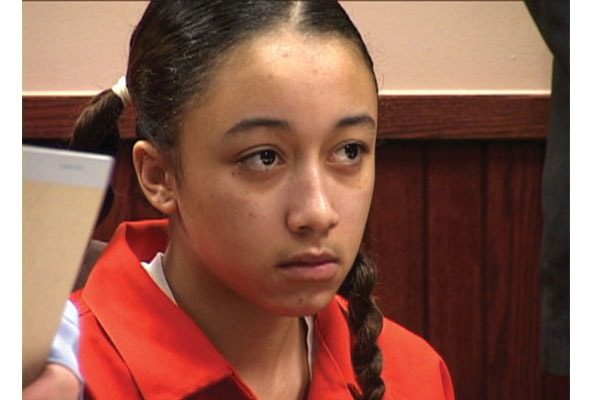 Cyntoia Brown was just 16 years old during her trial. Picture source: FoxNews.
According to Brown, Allen tried to reach a firearm to shoot her. And she immediately shoots him. Later on the police investigation, it is believed that the act was a homicide intent to rob Allen. She also threatened the jail nurse. On the phone call with her adopted mother, she stated that "I executed him" and she also told her prison inmate how it feels to kill someone."
Brown was found Guilty and sentenced for 51-years life sentence behind bars.
Cyntoia Brown Aftermath
Cyntoia Brown as of now is serving 51 years of a life sentence at the Tennessee Prison for women.  In her prison, she has earned her high school diploma and working towards her bachelor's degree in May 2019.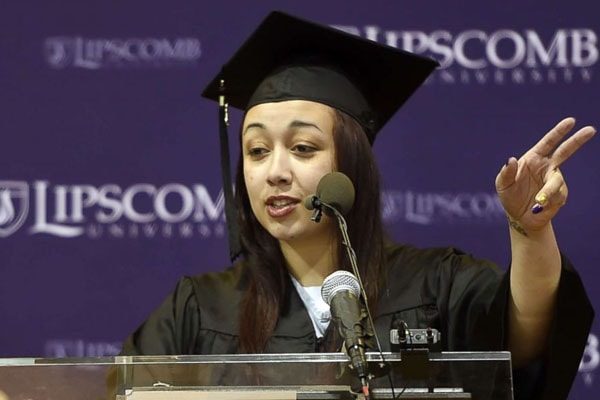 Cyntoia Brwon received her Associate Degrees from Lipscomb University. Picture source: Tennessean. 
Cyntoia Brown's story is featured in the documentary Me Facing Life: Cyntoia's Story. In the film, she describes how hard it is to spend the whole life in jail. The document series was based on the sentencing children, and Cyntoia was just 16 when she was sentenced.
Parole
On December 6, 2018, Cyntoia Brown's case was issued stating that she would be eligible for parole after serving 51 years in jail. In 2019, January 7, Haslam commuted Cyntoia Brown's sentence of life in prison to August 7, 2019 release, plus 10years of supervised parole.
Celebrities like Rihanna and Kim Kardashian West after learning Brown's story had also supported her with #FreeBrown campaign in social media.
---
SuperbHub for more News and Entertainment.