There are few celebrities who had set the example of being self-made. Among those, Craig Melvin is one. Melvin is NBC News Correspondent and anchors MSNBC Live on Saturday and Sundays. Furthermore, he reports and co-host Weekend TODAY. Two times Emmy award winner, Melvin gained worldwide recognition after the coverage of the Asiana Airlines 214 crash in July 2013.
Melvin received two Emmys for his anchoring for WIS. Meanwhile, he was also named as Best Anchor by South Carolina Broadcaster's Association.Today's host, Melvin is the father of two kids and a loving husband. Craig Melvin's wife Lindsay Czarniak is also a TV personality as she is an employee of ESPN.
NBC anchor, Melvin's work in the network is the mainstream source of income for him. This gentleman is dedicated to his profession and earns adequate amount of money from the show. In fact, Craig Melvin's net worth is approximately $5 million.
Craig Melvin took birth in Betty and Lawrence Melvin's house in Columbia, South Carolina. It was May 20, 1979, when a baby boy was added to Melvin's family. Melvin spent his childhood in Columbia with his Younger Brother Ryan Melvin and Older Brother, Rev. Lawrence Meadows.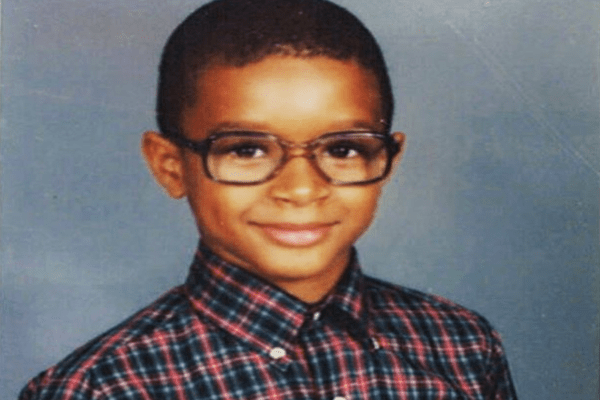 Caption- This is how Craig Melvin looked in glasses when he was six years old.
Image Source- Instagram
He was from middle-class family and has struggled a lot to reach this level. Regardless of being Journalism, he completed his Bachelor of Arts degree from Wofford College situated in Spartanburg, South Carolina. He has a cheerful nature since he was a kid. Melvin loves to support and contribute to organizations that encourage the development of the Youth.
Craig Melvin's career began in 2001 when he was in High School. The prodigy, Melvin served as an Our Generation reporter for NBC affiliate, WIS. He was one of the youngest reporters in the network. After working at WIS, he joined another NBC affiliation, WRC network located in Washington D.C.
He was a weekend anchor there at WRC. Afterward, he joined another NBC affiliation, MSNBC in July 2011. While working for MSNBC, he has reported notable events including the Republican and  Democratic National Conventions and Election Night Coverage while TVone in partnership with NBC News.
Melvin's heroic coverage of Oklahoma's deadly tornado, the Sandy Hook School Shooting in December 2012 and the Asiana Airlines 214 crash in July 2013 and the West Fertilizer Company Plant explosion in 2013 put him on the top.
Furthermore, Craig along with Willie Geist replaced the former Today's show, Matt Leur on January 2, 2018. In fact, Matt was replaced after the inappropriate sexual behavior with another NBC employee.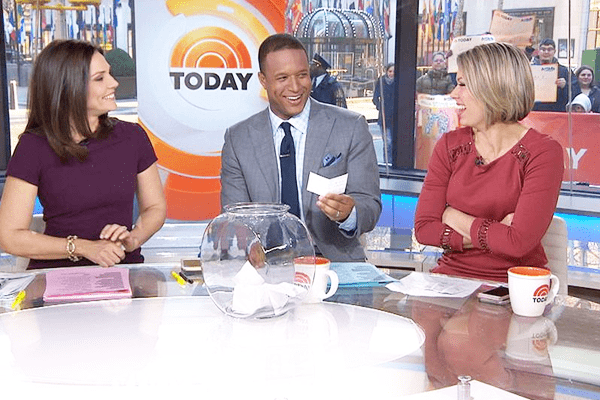 Caption- Craig Melvin is grinning while playing the G-rated game would You Rather alongside, Erica Hill and Dylan Dreyer in the Show, Today.
Image Source- Today Show
As mentioned, Craig is an NBC news correspondent and well-known anchor of Today Show. When Matt Leur was hosting the show, he was paid an annual salary of $20 million. But as a whole, he was getting a paycheck of $25 million before he was fired.
So, he is also getting paid in millions. Otherwise, a news anchor at MSNBC earns an average of $151,419 annually. While the payment can range from $92,615 at the 25th percentile to $187,975 at the 75th percentile. Meanwhile, top earner can earn up to $ 258,490 according to Paysa. And the earning of top-earner is $107,071 more than the average salary which is 70.7% more.
Furthermore, an employee at NBC working as News correspondent can make up to $201 k annually in his/her fortune. According to Career Bliss, $201k annually is $97 per hour, and this is 134% more than the national average earning of correspondents who gets around $40,000. Meanwhile, the average salary of NBC News employee is $45k. Which is $156k or 126% less than News Correspondent at NBC.
As a whole, the salary as NBC correspondent and anchor at MSNBC adds to Craig Melvin's net worth of $5 million.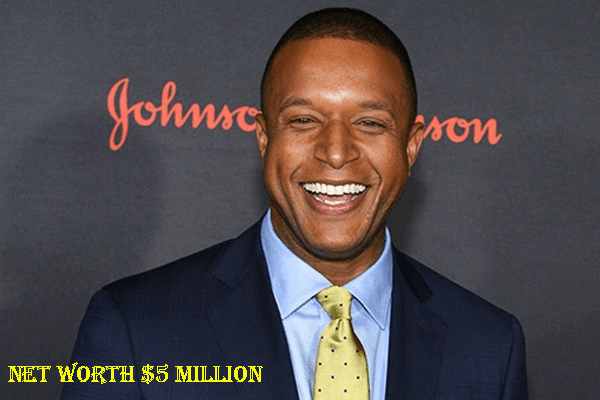 Caption- Craig Melvin's net worth is approximately $5 million.
Image Source- Hollywood Life
Craig's wife Lindsay is also an employee and makes good earning from her work. According to Celebrity Net worth, Craig Melvin's wife, Lindsay Czarniak's net worth is $3 million with an annual salary of $1.5 million.
Melvin family resides in a house located in Westport, Connecticut which they bought in 2015. The melvin residence has five-bedroom, seven-bathroom and is a modern-industrial house. The modern family room poses a marble fireplace with sports sand-colored couches.
The most attractive and creative touches can be seen in the Children's bedroom. The ceilings consist a beautiful wallpaper, and the room has a fluffy white footstool and a cherry blossom mural. Interestingly, the crown jewel of the family is an upscale basement where couple loves to watch football.
Then there is an expensive flat screen TV hanging on the wall. The 5,308-square-foot house excluding the basement also has a bar, wine room, and a gym. At the end of the couple with two handsome kids dines under the light. Well, the happiness of togetherness is priceless, and that is Lindsay and Craig Melvin's net worth.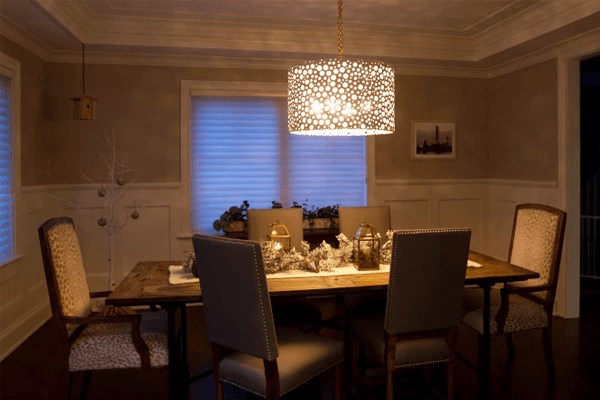 Caption- Craig, and Lindsay along with their kids dine together under the light in 5,308-square-foot-house.
Melvin and Czarniak's love story is quite romantic and interesting. The couple first met in the sets of NBC-Affiliate station in Washington, DC in 2008. She was just returning after three weeks in China to cover 2008 Beijing Olympics.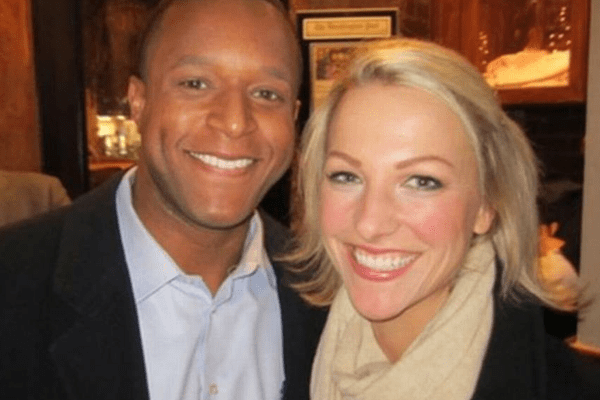 Caption-  Craig Melvin's wife and then girlfriend, Czarniak first met in 2008 in the studio of NBC4.
Image Source- The State
It was the new man, Melvin on the set who initiate the talking. He began talking saying look who is back from China, and in reply, she said oh hello, Craig Melvin, I never met you before. Czarniak joined the NBC 4 after the legendary anchor George Michael brought her in 2005.
In Office, the desk wasn't too close to make a conversation. But Craig was determined and was in love with her a she was beautiful. After the month they have seen each other, Craig suggested her that he should come along with other NBC mates in the Charity Gala.
In the charity Gala, they walked through and together in the silent auction. That was the time when she was impressed by Kelvin. Then the lovebirds went on a ride to the after-party, and he dropped her at her apartment near Dupont Circle. This wasn't the end of their short Journey.
Melvin asked her if he can walk her to the door and she didn't deny. Finally, the meeting ends up with a kiss in her apartment. The next morning she wakes up and saw the Tuxedo he left last night.
For next six months, they were occasionally meeting for drinks or hanging out at home. But they never revealed the love for each other. Once Melvin called her and told her that he wants to take the relationship to a new level. But the things didn't go well as Melvin already had dated few women. At that time they maintained the distance. In July 2009, he as her for meeting for a drink at a restaurant, Dark Pilar and she replied Yes.
That night changed their fortune. Czarniak felt that she knew him for really really long time. Before that, they talked about their family, careers and the people they dated earlier. After seeing each other for a long time, he asked her for a date.
Then he picked her up for dinner at Cafe Atlantico. Craig Melvin's wife and then girlfriend, Czarniak was wearing corduroys and a pullover sweater. Again the celebrity couple was together and was meeting whenever possible. In March 2011, they spent a long weekend in Miami where the romantic couple chartered a sailboat.
And it was the sailboat over the water, where he proposed her to be a wife from a girlfriend. Then they exchanged the engagement ring when they were working at NBC 4, and the contract was about to end.
When do Melvin and Czarniak got married?
After they exchanged the engagement ring, they exchanged the wedding vow in October 2011 in a wedding ceremony. Craig Melvin's wife and Melvin chose Church of the Holy City on 16th street NW as their wedding venue. And the reception of the marriage was on Hay-Adams Hotel, and they traveled by Vintage Bently car.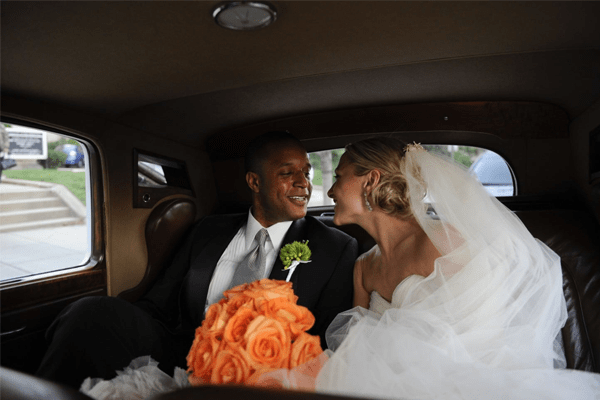 Caption- Craig Melvin and Lindsay Czarniak got married on October 15, 2011, and traveled in vintage Bently to reception.
Image Source- E Celebrity Facts
The guest list in the ceremony included Jum Vance, Doreen Gentzler, Wendy Rieger and Dan Hellie. The room was bathed in gold light and with huge centerpieces of orange roses.
Czarniak was wearing a strapless Kenneth Pool gown down the aisle with her father. Then Miranda Lambert sang the song  "Makin Plans" after exchanging the vows.
After three years of marriage, the duo was blessed by a baby boy, Delano Joseph Melvin on March 11, 2014. Then on November 6, 2016, she gave birth to another child and this time a baby girl named Sybel 'Sibby' Ann.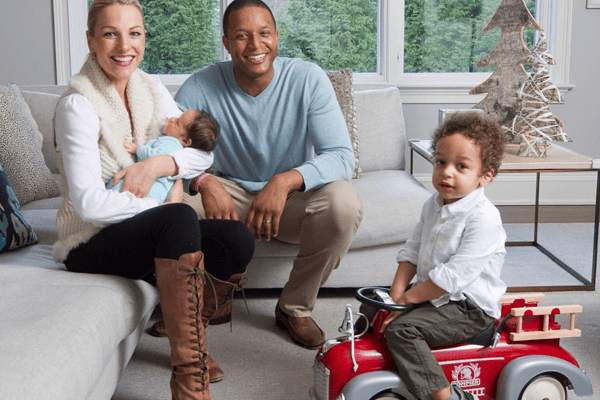 Caption- Craig Melvin's wife, Czarniak, and father, Melvin welcomed their second child Sybel on November 6, 2016.
Image Source- New York Post
Melvin and Czarniak are parents of two kids and celebrates the togetherness. Two-year-old, Daniels and one and half year old Sybel as of 2018 are the happy kids.

For more Celebrity updates stay with us on SuperbHub.
This biography was published 0n 3/14/2017 and updated on 4/2/2018.