Chudney Ross, the youngest daughter of Diana Ross was born on 4th November 1975 in the United States. Chudney has established herself as a famous celebrity of the entertainment industry following the footsteps of her music legend mother Diana Ross.
Chudney Ross, a popular production manager, and producer is known for Mesmerized(2004), Livin' Large(2002) and Fame (2003). Career as a producer and production manager has lead to Chudney Ross net worth of $500k dollars in 2018.
Chudney Ross Net Worth and Earnings
Producer Chudney Ross Net Worth is $500k dollars in 2018. Her career in the entertainment industry helped her to achieve such a huge amount of Net Worth.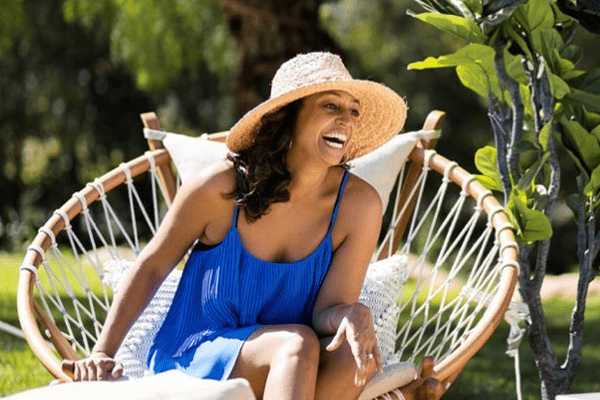 Chudney Ross is having a lavish lifestyle.
Photo Credit: Instagram/Chudney Ross
An average production manager earns a salary ranging from $83,135-$109,574 annually as per the record of the year 2018. So, production companies pay Chudney similar salary for Chudney Ross net worth.
Being a daughter of music legend Diana Ross who has a Net Worth of $250 million, it's sure that she has a lavish lifestyle despite her low net worth than her mother.
Chudney Ross Boyfriend/marriage
Chudney tied her knot with her longtime boyfriend and a father of her daughter Joshua Faulkner on June 2015 in Hawaii in presence of close family members and friends. They were engaged in January of the same year.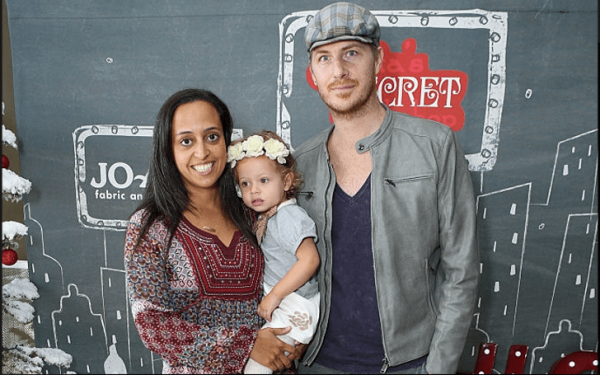 Chudney Ross with her husband and daughter.
Image Source: Getty Images 
Chudney was looking stunning in a traditional white gown in her marriage ceremony along with her then two years daughter Callaway acting as a flower girl in their big day. The wedding seemed luxurious with music, food, and drinks.
Daughter of Chudney Ross
Beautiful Chudney is blessed with a daughter named Callaway Lane with her then-boyfriend and current husband Joshua Faulkner on September 19, 2012. The cute baby girl was born at 6:40 p.m weighing 7 lbs 8 oz. Faulkner made his daughter give Chudney the engagement ring. 

The lovely baby girl of Chudney has grown up to be as beautiful as her mother is about to be 6 years old soon in September 2018. Chudney often shares photos with her cute daughter Callaway via social pages.
Chudney Ross Family
Chudney was born to singer Diana Ross and music business manager Robert Silberstein who are a divorced couple now. Her family includes her siblings Rhonda Ross Kendrick, Tracee Ellis Ross, Ross Naess, and Evan Ross.
Chudney's siblings are also the stars of the entertainment industry like her. Rhonda Ross Kendrick and Evan Ross are famous American actors whereas Tracee Ellis Ross and Ross Naess are producers as well as actors.
Chudney's Father/mother
Chudney's father Robert Ellis Silberstein is an American music executive and a businessman who is also popular with the name Bob Ellis. Robert walked down the aisle with Chudney's mother in 1971 but later the couple split up in 1977.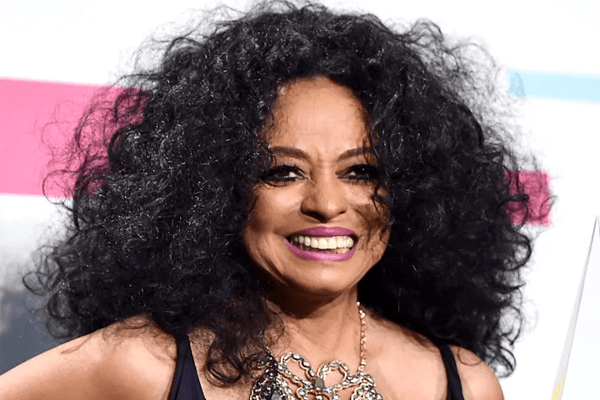 Chudney Ross' mother Diana Ross.
Image Credit: Instyle
Diane Ross, Chudney's mother is an American actress, songwriter, singer and a record producer who was announced as one of the 21 recipients of the Presidential Medal of Freedom on November 16, 2016. She is also a winner of various honorable awards and titles.
Diana married a Norwegian Shipping magnate Arne Naess Jr. in 1986 who died in a South African mountain climbing accident in 2004.
Visit SuperbHub for more celebrity News, Biography, and Entertainment.