Christi Dembrowski is the sister of one of the most reputed actors of Hollywood industry, Johnny Depp. She is the first member of Depp's tight-knit family. Christi was born on 21st December 1960, in Owensboro, Kentucky, USA.
Christi is also the president of Infinitum Nihil, a private motion picture production company which was founded by Johnny Depp in 2004. Being a sister of Johnny Depp, Christi is frequently seen on stage with him. She has also co-produced many movies with her brother, Johnny like Hugo, The Rum Diary, and others.
 Christi Dembrowski Family and Siblings
Born to parents John Christopher Depp and Betty Sue Palmer, Christi has always been a good kid since her early age. Her birth name is Elisa Christie Depp, she married to her husband, Daniel Dembrowski. The pair is blessed with four children.
Christie is not that active on social media and has maintained her private life away from the spotlight of the media. It's all because of the popularity of her star brother, Johnny that Christi is also a subject of interest.
Besides the Hollywood star Johnny Depp, Christie has a half-brother and also a half-sister since their mothers are the same, Betty.
Daniel Depp also known as "the other Depp" is the elder half-brother of Christie. He was born on November 14th, 1953. He has also worked with Johnny Depp, he lives in California and owns a bookstore there.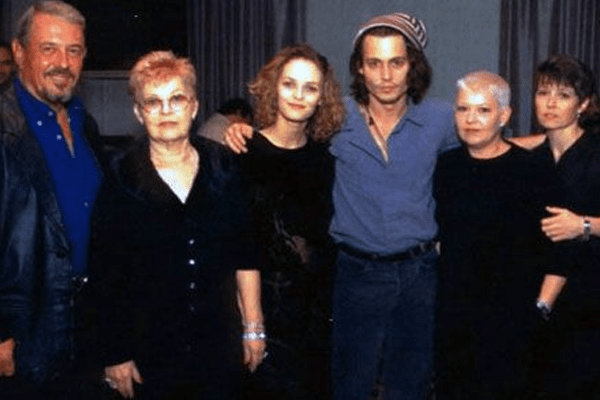 Christi Dembrowski with mother and other siblings. (From left to right) Daniel Depp (Brother), Betty Sue Palmer(Mother), Vanessa Paradis (Johnny's ex wife), Johnny Depp (Brother), Debbie Depp (Sister). Image Source: Pinterest.
Deborah Depp, also the little half-sister of Christie is an elementary school teacher in Lexington. Both the sister have one thing in common that is they both stay away from the media's spotlight and live a low profile life. Deborah is married and has a son and a daughter, who also have children of their own.
Just like her brother, Johnny, his kids are no normal people either, they too are a celebrity on their own field.
Christie's niece Lily-Rose Depp has acted in a number of movies and most of the time is always in the media's limelight. Lily recently broke up with her boyfriend, Ash Stymest. But her nephew Jack John Christopher Depp III is different as he tends to stay away from the media.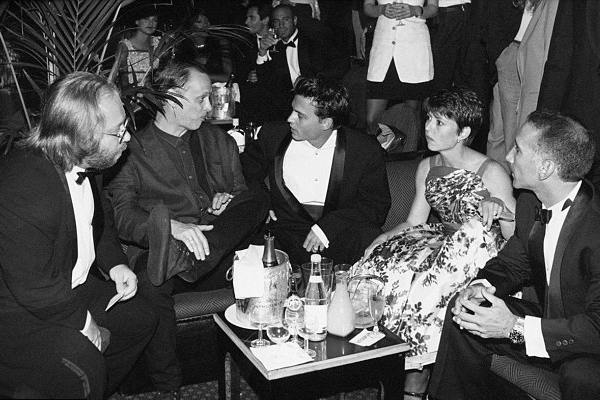 Christi Dembrowski pictured along side brother Johnny Depp in 1995 at Ed Wood in Cannes. Image Source: Getty Images  
For most of the time, Christi has always been by the side of her brother, Johnny. Whether it be for his movies or his personal life.
As per the news published by Daily Mail, Christi said that both the sister, Christie and Debbie along with their late mother Betty hated Johnny's ex Amber Heard.
For more News and Entertainment follow SuperbHub.