When you watch a movie or a TV show, the chances are that you have a favorite actor or actress. Whether as the main character or not, there are some people who take the hearts of their audiences. Sometimes even when they just begin their career as an actor. One such star is Chris Larkin.
Ever since Chris made his debut, he gained a large number of fans. But even with fame, there was a lot about him unknown to the public. And in recent times, several of these questions have been answered. So let's take a look and find out all there is to know about him.
Wife And Kids
In June of 2005, Chris tied the knot with Victoria "Suki" Steadman, aka Suki Stephens. Suki has since been called Chris Larkin's wife, but other than that, she has kept herself away from media. As for Chris Larkin's brother, Toby Stephens is married to Anna-Louise Plowman.
Furthermore, the married duo is also a parent of two kids. The older of Chris Larkin's children is Daisy Grace Stephens, and the younger one is Nathaniel Stephens.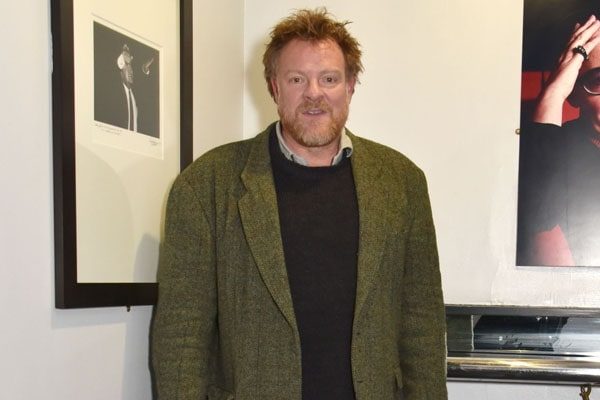 Chris Larkin is the proud father of two beautiful children. Image Source: Getty Images.
Chris Larkin's daughter Daisy was born in July 2006. As for the younger one, Nathaniel was born in December 2008. The kids have three cousins named Kura Stephens, Eli Alistair Stephens, and Tallulah Stephens, who are all Chris Larkin's brother, Toby Stephen's children.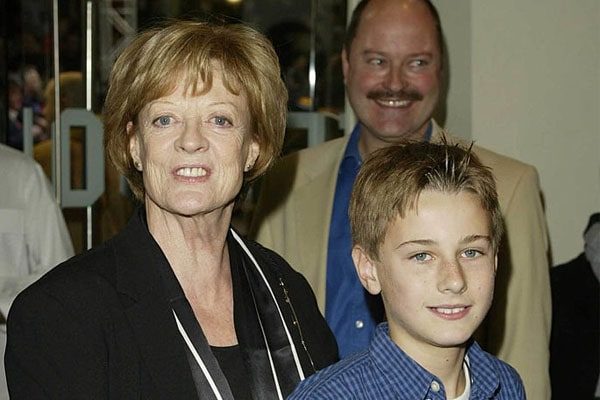 Maggie Smith with one of her grandchildren. Image Source: Getty Images.
The five kids are also known as Maggie Smith's grandchildren and are very loving towards their grandmother.
Born As An Actor
If you are a student or have ever been one, then the chances are that you never liked your teachers. But one teacher that everyone wishes they had was Professor McGonagall. The character from Harry Potter quickly became a favorite and the actress who played her, even more so. This actress is Maggie Smith.
But Maggie is not the only one Chris inherited acting from. Maggie Smith was married to a well-known actor named Robert Stephens. Robert had made a name for himself as a wonderful actor ever since the 60s. Of course, with two talented stars getting married, it was without a doubt that their kids would become stars themselves.
A few years after their marriage, the star couple gave birth to two sons, Toby Stephens and Christopher Stephens. Christopher Stephens is the actor we have all come to know as Chris Larkin. Chris Larkin's brother, Toby Stephens, is also a well-known actor.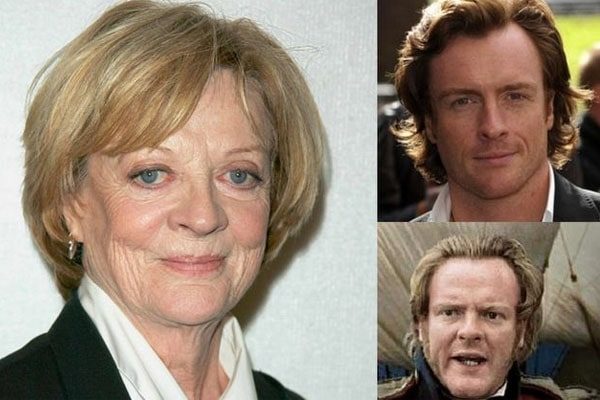 Maggie Smith is the mother of Toby and Chris. Image Source: Pinterest.
As a child, Maggie Smith's son Chris wanted to become an actor but decided that he did not want to use any family fame. And so, to prove that he was a great actor without star relatives, Chris decided to change his name.
Name Change
As stated earlier, Chris was born as Christopher Stephens. Born into fame and a family with connections upset Chris. Even though he wanted to become an actor, he did not want his dream to be successful because of his star families. And so, Chris decided to change his name and become well-known thanks to his efforts.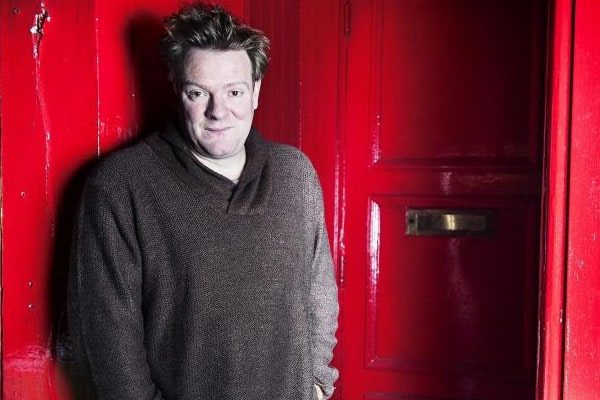 Chris wanted to be famous thanks to his own efforts. Image Source: The Times.
According to an interview with Britain's The Times newspaper, Chris said that he wanted to do it on his own. His father was always trying to get him to trade on the family connection. He never got the changing of the name. He would go, 'Why don't you change it back?'
This just goes to show how serious Chris was of his career and that he has the talent to have made it this far. His new name came from shortening his first name and used his favorite poet Philip Larkin's last name as his last name.
Net Worth and Earnings
The star began acting since 1993 and has had quite the success in recent years. Chris has since been making a good amount of money as an actor. And after being a successful actor for almost three decades, noone can deny it.
Having been an actor for a long time, there are some works that are known better than the rest. Some of these works include TV shows like Roger Roger, Yes, Prime Minister, and Next Of Kin. One of Chris Larkin's most recent work includes the 2019 movie Official Secrets, where he plays the role of Nigel Jones.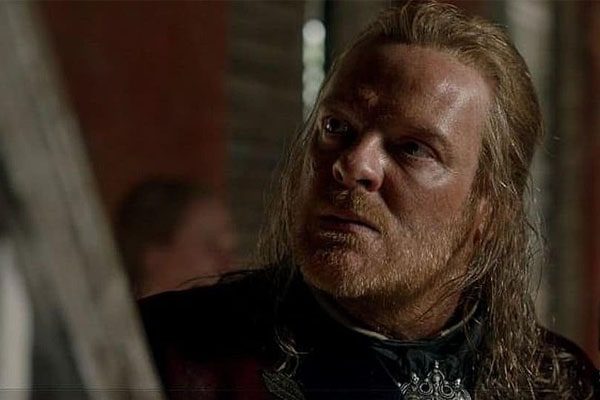 Chris Larkin's net worth is expected to be at least a million. Image Source: Pinterest.
Well, looking at all of his works, Chris Larkin's net worth is expected to be no less than at least a million.
As for Chris Larkin's mother, Maggie Smith's net worth is at $18 million while his brother, Toby Stephen's net worth is estimated at $4 million.
While Chris Larkin is already quite popular, fans expect to see more of him soon, and maybe they won't have to wait too long.
For More Updates On News, Biography, Entertainment Make Sure To Visit SuperbHub.