Chloe Ayling is a British model who rose to fame when she was featured in "Strip football" videos in 2016. Ayling has an astounding net worth of $1 million, amassed from her income from her profession as a model.
The glamour model has also worked in Calvin Klein, The Daily Star, YouTuber. Besides that, Chloe is the author of the book "Kidnapped".
Drugged and Abducted in Italy
The stunning and glamorous model, Chloe hit the headlines when the news of the kidnap in Italy circulated around the news and social media. Chloe claims of being drugged and abducted in Italy after reportedly being duped into attending a bogus photoshoot.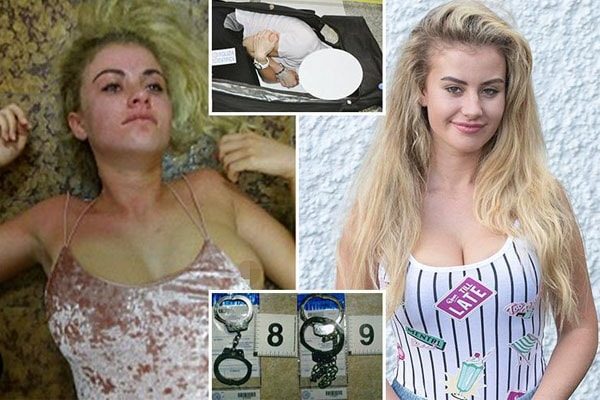 The international model, Chloe Ayling, was drugged and kidnapped by a dark web group in Italy. Image source: Pinterest.
According to the Italian police, Ayling was snatched by at least two men who claim to be part of the dark web group Black Death, who say they sell women as sex slaves online. The  21-year-old Chloe is believed to have been drugged and transported in a bag to an isolated village near Turin where Ayling was held for six days as her captors tried to auction her online.
The victim of the case, Chloe described the heartwrenching experience of how she was drugged, handcuffed, gagged and put in a bag by the kidnappers. The captors demanded £270,000 from Chloe's agent. However, Ms. Ayling was released after settling the deal after dropping the price to £50,000. Furthermore, one of Chloe's kidnappers confessed that they had made a mistake of seizing a mother of a young child which was against their "rules" of the organization.
Chloe Ayling's Net Worth and Earnings
The proclaimed international model, Chloe Ayling's net worth is estimated to be $1 million. Following Chloe's horrendous experiences, Ayling has joined Kruger Cowne exclusively for commercial representation and guidance. The price on Kruger Cowne's main website range from £5,000 to £20,000 per event, though the highest-profile stars have no listed figures.
View this post on Instagram
Besides being a supermodel and famous celebrity, the stunning Chloe is an author as well. The stunning icon has written a best selling book 'Kidnapped', with $14.95 paperback price on Amazon.
Relationships and Family
Despite being a public figure and having life circulating over the internet, the controversy queen, Chloe, lives a private life with fewer media intervention. Young Ayling has not been involved in any relationship rumors or affairs after her split with ex-partner, Conor Keyes.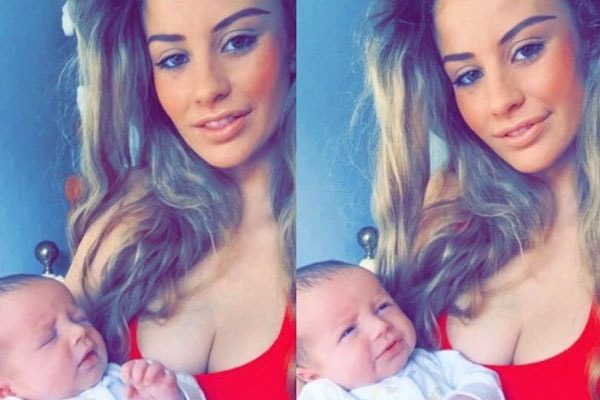 The stunning model, Chloe Ayling, has a young and adorable son, Ashton, with former boyfriend, Conor Keyes. Image source: Pinterest.
The Celebrity Big Brother evictee, Chloe has a young two-year-old son, Ashton with her former boyfriend Conor waiting for her at home. Chloe had her firstborn when she was at college for three years, studying law, business, and psychology. The former lovebirds parted their ways when the adorable Ashton was just six months old.
SuperbHub for News and Entertainment.