Charlie Brooker born as Charlton Brooker is a man of multiple disciplines. He is an author, critic, screenwriter, producer and also a presenter. Currently, Charlie has a wife named Konnie Huq with whom he has two sons, Covey and Huxley.
Born in Reading, Berkshire, England on March the 3rd, 1971, Charlie has been active in the field of writing since 1998. He has also presented a number of television shows including Screenwipe, Gameswipe, Newswipe, etc. Besides that, he is also a Primetime Emmy Award winner.
The writer Charlie is widely known for the creation of Black Mirror, a British sci-fi anthology. Brass Eye, The 11 O'clock Show and Nathan Barley are some of the other shows he has written for.
Charlie Brooker's Net Worth
According to Celebrity Net Worth, Charlie Brooker's net worth is $8 million. His main source of income includes his series and books.
Black Mirror is one of the best works of Charlie Brooker and is a sci-fi anthology. Black Mirror Series 1-2 DVD costs $39.95 on Amazon and its complete DVD series 1-3 costs $77.90. Besides that Black Mirror made a $40 million deal with Netflix for its 12 episodes.
Black Mirror Writer Charlie Brooker is worth $8 million.  His major source of income is writing and TV host.
Since Charlie is also an author, he has written and published a number of books. Here is a table representing Charlie Brooker's published books along with its price.
| Book | Price |
| --- | --- |
| I can Make You Hate | £4.69 |
| The Hell of it All | £9.90 |
| Screen Burn | £5.03 |
| TV go Home | £29.44 |
| Dawn of the Dumb | £75.05 |
| Unnovations | £4.l39 |
Charlie Brooker Wife Konnie Huq and Children
The two times Primetime Emmy Award winner Charlie Brooker got wedlock with Konnie Huq in the Gambling Capital City of the world, Las Vegas. The couple first met with each other back in 2008, when Konnie had appeared in an episode of Screenwipe, Charlie's Show.
Nobody expected that Charlie and Konnie Huq would make an amazing pair. Charlie is a 'satirical pessimist' and Konnie has a 'clean-cut happy-go-lucky image' .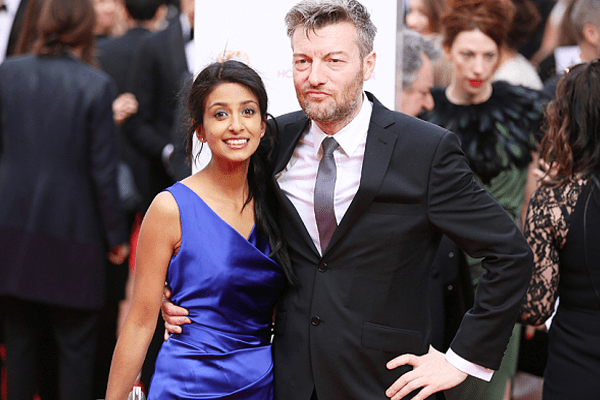 Charlie Brooker along with his loving wife Konnie Huq. Image Source: Inverse.
Charlie and Konnie have two charming and good looking sons. The elder one is named Covey Brooker, aged six and the smaller one is named Huxley Brooker, aged three.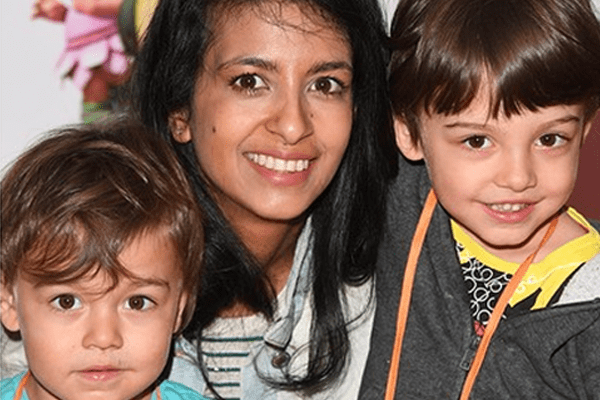 Charlie Brooker's wife Konnie Huq with son Huxley Brooker (Left) and Covey Brooker (Right). Image Source: Radio Times.
In an interview Charlie said, the type of person I was in the past, would have never thought that someone like me would marry and have kids. In past columns Charlie has mentioned how he disliked kids and was planning on not having any but after marrying his wife, Konnie Huq, Charlie changed a lot, and in a good way.
The 47-year old writer says that marrying and having kids was one of the best decisions he has ever made.
The author Charlie is such a pessimist guy that if you don't pick up his call, then the only possible reason is you're dead, well that is what Charlie thinks. He is also called the "TV's prophet of doom".
For more News and Entertainment follow SuperbHub.