A Welsh media personality and group captain, Carol Vorderman  is better known for co-hosting the popular game show, Countdown. And that to for 26 years, from 1982-2008. With current age of 57, Carol Vorderman still looks young and beautiful. But is she living a well settled family life or is single? Scroll down to know more.
Born on December 24, 1960, in Bedford, Bedfordshire, England, Vorderman is the youngest daughter among three children of Anton 'Tony' Vorderman and Edwina Jean.
Her parents separated in three weeks after her birth. However, her mother took the family back to her hometown of Prestatyn, North Wales, where her siblings, Anton and Trixie, grew up in a one-parent household.
Carol didn't see her father until 42 years after her birth. Her mother married an Italian immigrant Armido Rizzi in 1970. Later, the couple split after ten years. Her mother died in the early 1990s.
Vorderman received her education at the Roman Catholic comprehensive Blessed Edward Jones High School in Rhyl.
When Carol was 17, she went to Cambridge in 1978, where she studied engineering at Sidney Sussex College. At the time, she was awarded the Third class in all three years of her education and became a member of the "Nines Club."
Finally, after her hard work, she graduated with a third class honors degree from Cambridge.
Her father was an active member of the Dutch resistance during the Nazi occupation, which later helped her to be the part of the BBC genealogy programme Who Do You Think You Are?
Carol began her career in 1982 when she joined Channel 4 game show Countdown. She was then a junior civil engineer at Dinorwig Power Station in Wales.
She was a graduate management trainee in Leeds and also a backing singer in the Leeds-based pop group Dawn Chorus and the Blue Tits. Later, she appeared regularly on the Peter Levy show on Radio Aire from 1984 to 1985.
Carol's mother was the one who submitted her application on behalf of her. She intended to make her appear as co-host on a quiz show for the fledgling fourth channel.
Carol appeared on channel 4, along with Richard Whiteley on Countdown. Richard passed away in June 2005.
However, she changed the pattern of the show, and her intellect revealed in the show. Later, she became one of the highest paid women in Britain, as she earned estimated 1 million pound sterling a year.
Carol then decided to solo present the show Countdown, but instead, she searched a new co-host. Des Lynam replaced Richard Whitely in October 2005.
Later, Lynam was replaced by Des O'Connor in 2007, but Vorderman continued to host the show. Carol recorded her last Countdown Show on 13 November, which aired on 12 December 2008.
Carol started to write her column to the British magazine Reveal after she left Countdown with 26 years of contribution. As of now, she is the current presenter of the annual Pride of Britain Awards aired by ITV and current occasional host of ITV's Loose Women.
She also had newspaper columns in the 'Daily Mirror' and 'The Daily Telegraph.'
Carol's book Detox for Life on Detox diets has sold over a million copies. Not only book, but she has also launched various commercial ventures such as Sudoku products, Video games for play station, mind training games and more.
Later in 2017, she somehow revealed that she was not invited by the Countdown since she left. She said they have been bitter but she wishes all the best to the team.
Is Carol Vorderman single? 
Carol first married to Christopher Mather in 1985, at age 24.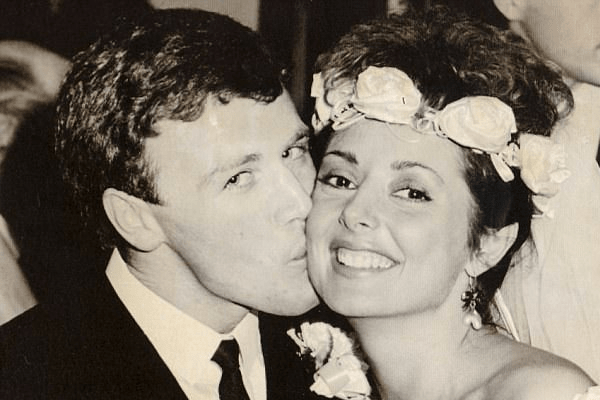 She first married to Christopher Mather in 1985, at age 24
Picture credit: Daily Mail
Christopher Mather was a Royal Navy officer and former international rugby league player. The couple's marriage, however, lasted only for twelve months.
After her divorce, she married to Patrick King, who was a management consultant, in 1990, at the age 29.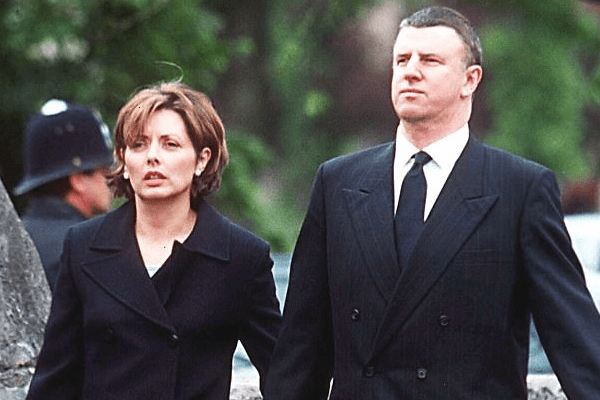 Image Source: Daily Mail
The couple has two children, Katie and Cameron. Their relationship too ended in 2000.
In 1999, Vorderman met Daily Mail columnist and PR consultant Des Kelly in a Christmas party and started living together in London from 2001.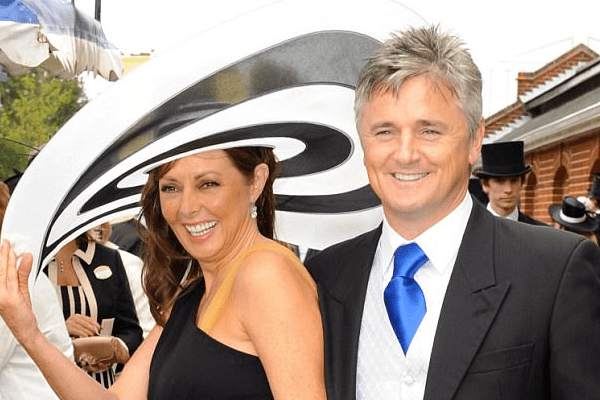 The couple ended their relationship after seven years and got separated in December 2006.
She also was in a romantic relationship with Red Arrows pilot Mr. Graham Duff, fourteen years her junior.
Though she claims to be single, she is known to be in relation to 49-year-old Cas Neill.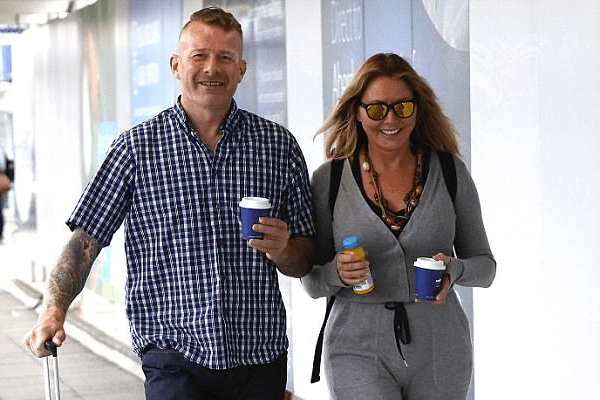 Image Source: Daily Mail
And currently, she is living with her two children in Bristol home. She commented that her family has endless comings and goings with noise and much laughter. She also used to often live with her mother as her mother stayed in  2-minutes walk distance, until her death in 2017.
Carol Vorderman net worth is estimated to be around £18 million. She is one of the successful media personality, who became one of the highest paid women in Britain, as she earned estimated 1 million pound sterling a year.
Her source of income is mostly from her professional career and is living a lavish life with her children. Carol Vorderman age doesn't stop her from a great living for herself.