Best known as Officer Kristen Landry in MTV series Death Valley, Caity Lotz movies garnered her enough recognition and net worth.
Born on December 30, 1986, Caity Lotz movies like The Machine made the actress's prominence in the film industry.  Her films include Bring It On: All or Nothing, The Pact, Cold & Ugly, Battle of the Year and 400 Days. She has won Toronto After Dark Film Festival Award for Best Actress for her acting in The Machine. Similarly, she has also appeared in some TV series like Death Valley, Arrow, and Legends of Tomorrow.
Lotz was born in California, United States. However, she grew up in San Diego. She was born to American parents and raised in the middle-class family. The American actress's birth name is Caity Mare Lotz. When she was a child, she received enough training in Taekwondo, Wushu, and Muay Thai.
Before Caity Lotz movies came into a highlight, she had started her career as a dancer. Being a dancer, she toured with favorite artists like Lady Gaga and Aril Lavigne. Touring with Lavigne, the video "The Best Damn Tour: Live in Toronto" became the best one. Moreover, her career also began as a model starring in Gaga's "Paparazzi" and "LoveGame." She also starred in David Guetta's "One Love," Selena Gomez's "Tell Me Something I Don't Know" and Faith Evan's "Baby It's You." Similarly, she appeared in Dancing with the Stars season 8 as a backup dancer of Lady Gaga in the song "LoveGame."
In addition to being acquainted with the music industry, Lotz appeared in several advertisements for Reebok, Jack in the Box and T-Mobile. She danced in The Legion of Extraordinary Dancers and did a stunt for movies including Step up 3D. Further, she has also modeled for Men's Health, Esquire.
Lotz carried on her dancing skills by joining girl group Soccx in 2005. The following year, they released their debut single "From Dusk Till Dawn." Similarly, "Scream Out Loud" was another individual that reached top 10 in Germany.
Caity Lotz movies and television series made a sensation in both big and small screen. Lotz made her acting debut in comedy film Bring It On: All or Nothing in 2006. She also made an appearance in supernatural horror film The Pact and short film Cold & Ugly.
Other Caity Lotz movies include The Machine (2013), Battle of the Year (2013), The Pact 2 (2014), Missed Call (2014) and 400 Days (2015).
Apart from movies, Caity Lotz also acted in some television series. She debuts in television in 2010 with a famous American drama series Mad Men where she appeared in 5 episodes. The next year, she acted as Amy Reynolds in Law & Order: LA. Next, Lotz has appeared in Arrow since 2013. Stalker (2014) and Legends of Tomorrow (2016) are the other television series from which Lotz gained prominence.
Caity Lotz started dating Maciej Zakoscielny since May 2013; however, they could not sustain their relationship for more than 18 months. Subsequently, they got separated. Now both of them are in a different relationship. Lotz looks happier with her new man, Dylan Lewis in Instagram. She also posted a photo of her family and Dylan in it where everyone looks happy. Dylan and Lotz seem quite serious about their relationship. Dylan is the owner of Blue Cloud Movie Ranch since he bought the site in 2015.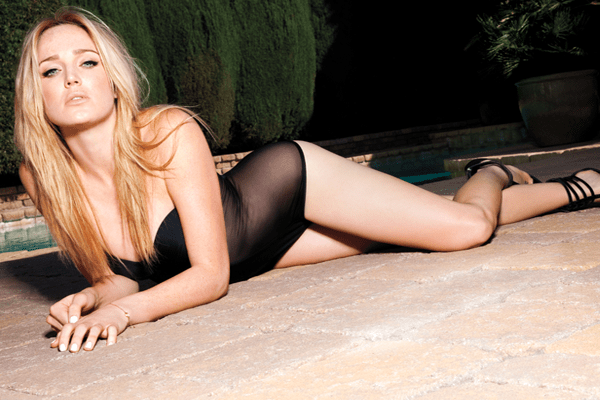 The talented and versatile actress has attractive face and features. However, her acting still wins over her looks. Due to the fantastic acting, she gained popularity across television and movies. As a result, her net worth rose to $2 million as per calculations are done in 2016.