An actress, a model, and a beautiful wife, Caitlin McHugh, is a lovely Hollywood personality. She has been active in the industry since 2007 and has managed to amass a considerable number of the fan base.
To know more about this pretty-face, let's scroll down.
Meeting The Right Person
Meeting the right person at the right moment of life is very precious. Caitlin McHugh and John Stamos' first meeting dates back in 2011 in the set of Law & Order: SVU. Ironically, at that time, she was dating someone else. John later revealed in an interview with People, that their fate intertwined again when Caitlin's roommate appeared in an episode of "Fuller House" and she appeared as an audience.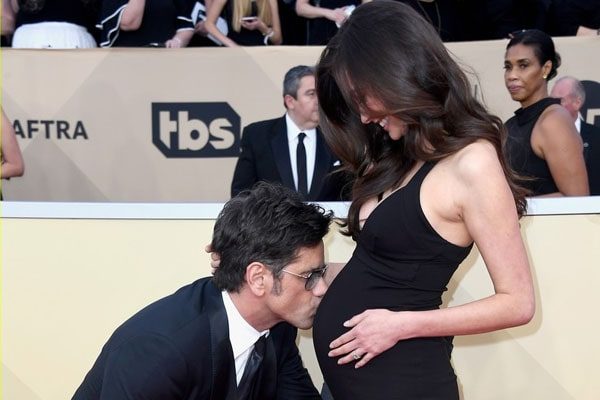 Who would have known, once who crossed paths professionally would end up having a family together. Image Source: Getty Images. 
Later in 2015, the couple of John Stamos and Caitlin McHugh started dating officially. The couple got engaged shortly after knowing their firstborn was on the way on October 22, 2017. After three months of being engaged, the wedding took place at Little Brown Church in Studio City, California, on February 3rd, 2018. The wedding ceremony was lavish yet intimate. The duo shared their vows in front of friends and family.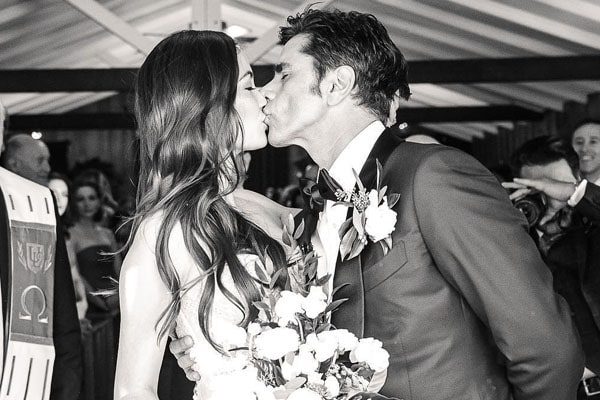 The wedding ceremony took place among 50 guests, including friends and families. Image Source: Pinterest. 
However, the wedding weekend did not go as smoothly as they anticipated. John Stamos' wife became a victim of burglary while staying at  Beverly Hills Hotel. The thief ran off with an estimated $165,000 worth of jewelry. Despite the incident, the couple were all smiles and happy tears during the ceremony.
This is the second marriage of Caitlin. Before being swept off by John Stamos, she was married to a restaurateur Massimo Lusardi on June 3, 2011. Unfortunately, the couple did not last long and divorced in 2014. Similarly, Caitlin's husband, John Stamos, was previously married to an American actress, Rebecca Romijn, on September 19, 1998. Sadly, this marriage failed and the ex-pair divorced in August 2004.
Mother Of One
A few months after their marriage, Caitlin welcomed a beautiful baby boy with her handsome beau, John Stamos. The birth was also a fun experience for stunning Caitlin McHugh's husband, John Stamos, who always wanted to have his own family. Caitlin's partner talks about her being hammered when the water broke.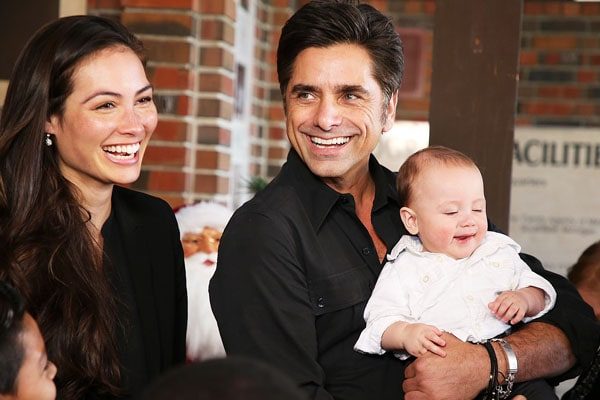 Caitlin McHugh's partner had a fun experience of pregnancy. Image Source: Phillip Faraone. 
Caitlin had pre-mature labor; baby Stamos came out kicking six weeks prior to the date. Caitlin McHugh and John Stamos' son Billy Stamos was born in April of 2018. Caitlin's husband posted a heart touching picture of him and his son on Instagram. The couple is all set to add in the Stamos squad since Caitlin wants more babies.
Net Worth and Earnings
Caitlin McHugh is an American actress, a model, and a writer. The stunning actress is known for her role in movies like 48 Hours To Live, and drama series like The Vampire Diaries.
Caitlin McHugh's net worth is not published precisely, but seeing her growth in the industry shows that her bank account is not a desert. Caitlin landed in the entertainment industry in 2007 when she found a small part in  I Am Legend, starring the legendary Will Smith. Although her role was small, the movie was a huge success and managed to gross $585.3 million.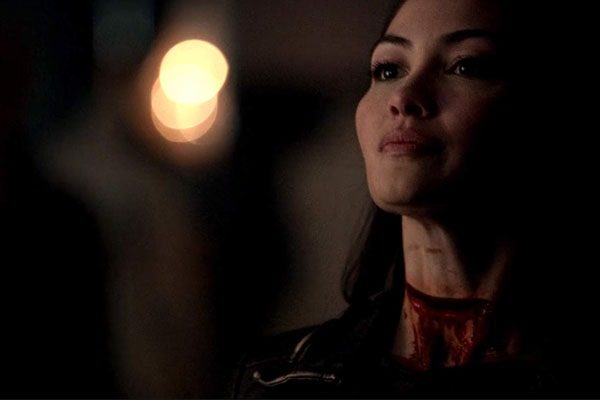 Caitlin McHugh's career began sprouting after her role in I Am Legend. Image Source: IMDb.
After the movie, she grabbed various opportunities and was cast in numerous Tv series, including a recurring role in 2009's Tv series, The Vampire Diaries.
Caitlin's net worth is aided by her modeling career as well. She is signed with Wilhelmina Models. According to Paysa, the average salary of Wilhelmina Models range from $40K to $64K per year.
Similarly, she also appeared in tv commercials including, Colgate toothpaste in 2016. Her luscious hair has not gone unnoticed since she made her appearance in Aussie brand hair care products and acts as a brand representative.  Thus, the brand and commercial must help increase her fortune.
Life With Caitlin McHugh's Spouse
Caitlin shares home with her amazing husband, John Stamos. The "Fuller House" star and Caitlin McHugh's husband, John Stamos's net worth is estimated at $25 million. The couple shared a lavish home, aka John's bachelor pad in Los Angeles, which was worth $5.8 million. The duo recently relocated to the suburban area in Hidden Hills to raise a family together.
View this post on Instagram
Caitlin not just loves to earn but is a charitable woman as well. She, along with her husband, is collaborating with Saint Amos charity jewelry line with My Saint My Hero, which gives away all their profits to child help.
Family, Parents, and Siblings
Caitlin McHugh was born on the 13th of May, 1986, in Altadena, California, USA. She was born to  Leilani McHugh and Timothy McHugh. Though Caitlin's parents' profession is not well described, her bonding looks pretty good. She does not forget to spread her well wishes to her parents through Instagram posts.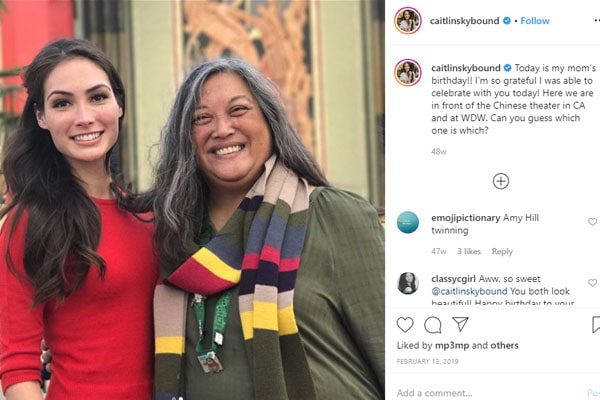 The mother-daughter duo looks incredibly adorable together. Image Source: Instagram. 
Born as Caitlin Maureen Empeno McHugh, she graduated from Flintridge Sacred Heart Academy in 2004. Similarly, she studied contemporary dance at the University of North Carolina School of the Arts from 2004-2006.
Caitlin McHugh is not a single child in her family; she's got a brother whose name is Tim McHugh. She'd posted a photograph of him in 2014 congratulating on his graduation. It looks like Caitlin's elder brother is an intellect and doing well in his life like his sister.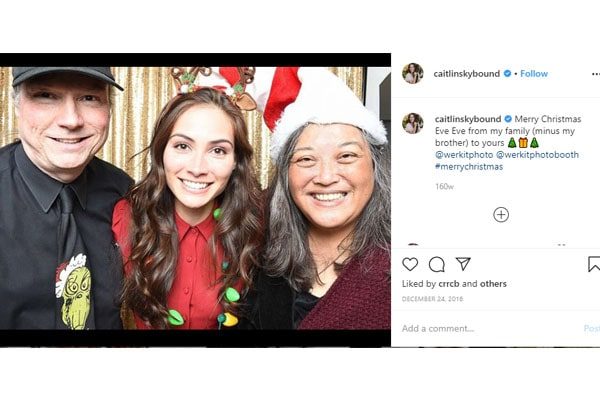 The beautiful family of four enjoys the events together, keeping a missing person in their memories. Image Source: Instagram. 
Caitlin's career is skyrocketing, along with her happy married life. Likewise, let's hope Caitlin McHugh continues her work and raise her son like a great mother.
Don't Miss To Follow SuperbHub For More Updates On Celebrity News, Entertainment, and Biography.