Though Lee is not among us today, his memories and the martial arts including jeet kune do, Wing Chun, and Chinese martial arts are still in practice. He will always remain the most significant icon of martial arts cinema.  For the honor of Bruce Lee, several non-profits organization are established, BruceLee Foundation is one of them.
The foundation initiated since 2000, motivate and encourage individuals for honest self-expression from their body, mind, and spirit. The organization is serving three branches including BLF Scholarships, Bruce Lee Action Museum, and Little Dragons.
Bruce Lee was an American-born Chinese Hong Kong actor, film director, martial artist, martial arts instructor, and philosopher. He was the owner of the Martial Art Jeet Kune Do, one of the wushu or kungfu styles.
Early Life and Education
Lee Jun Fan was born on November 27, 1940, in Chinatown, San Francisco, the U.S. to Lee Hoi-Chuen and Grace Ho. When he was 1, his family moved to Hong Kong.
Despite being raised in an affluent family, Bruce Lee used to involve in a lot of street fights and gang rivalries. a quick-tempered Lee was the leader of a group gang The Tigers of Junction Street. Later, he was transferred to the United States following numerous police cases.
Bruce Lee studied at La Salle College and later transferred to St. Francis Xavier's College. In 1959, his continuous involvement in a street fight and poor marks transferred him to St. Francis.
Following, Bruce Lee moved to Seattle and enrolled at the Edison Technical School and eventually majored in drama in 1961 from the University of Washington. 
Career
An aggressive and wild child Bruce Lee, since the early age, had established himself as the icon of martial arts. Following the street gang fight, at the age of 12, Lee learned basics from his father as his father was tutor and a famous Cantonese Opera Star.
By the age of 13, he started martial training under the guidance of Sifu Yip Manh in Wing Chun Kung for almost five years.
Being surrounded by the family with an entertainment background, Lee begun performing minor child roles in films including The Birth of Mankind (1946) and  Fu gui fu yun (1948) from the age of 5. By the time he turned 18, Lee has total 20 movies.
Though Bruce was earning well from the acting, he gave up his acting career to pursue a vocation in martial arts from 1959 to 1964. First Lee started off as a teacher of Kung Fu and later opened his martial arts schools Lee Jun Fan Gung Fu Institute in Seattle.
In 1964, Bruce joined James Lee, a famous martial arts instructor at Oakland, and the duo later opened a second institute Jun Fan Martial Art Studio in the city. The same year, Lee participated in the 1964 Long Beach International Karate Championships.
By the time, he got popularized for his two-finger push-ups and one-inch punch. Along with this, he met Taekwondo master Jhoon Goo Rhee that instantly benefited both artists.
Lee's Television Appearance
His extraordinary performance brought him under the limelight of Hollywood directors in Long Beach Karate Championship. His first stint of acting as a matured adult was in the TV series 'The Green Hornet' that lasted for one season from 1966 until 1967.
The year, he also made a guest appearance in few more television series including 'Ironside,' 'Blondie,' and Here 'Comes the Brides'. Bruce Lee made a guest appeared in the film, 'Marlowe' in 1969.
Next year, he made an appearance in the films titled The Big Boss (1971), Longstreet (1971), The Chinese Connection (1972), and The Way of the Dragon (1972).
He had portrayed a character of Lee in the film Enter the Dragon (1973) but he passed away before the release date.
During his professional career, apart from the actor, he also served as a producer, director, and writer.
Indeed, he had made an unerasable impact on action movie-lovers so the fans and audiences were hungrily wishing for his films even after his death.
Thus, the remaining film including The film Bruce Lee in G.O.D.: Shibhoteki Yugi, developed under the production and direction of Lee, was later released in 2000.
How Did Bruce Lee Die? Was He Killed?
On July 20, 1973, Bruce Lee died from a brain aneurysm in Kowloon Tong, British Hong Kong. He died before he could promote his last movie Enter the Dragon.
The day, he was not feeling well and had stayed at the home of actress Betty Ting Pei. With a severe headache, he had taken head-ache tablet. After the use of the medicine, he could not be revived and lapsed into a coma.
By the time, a doctor was called and Bruce was taken to the hospital by ambulance. Sooner or later everyone has to leave the world, Lee at the same evening left the world disheartening all the audiences and supporters.
Well, the day was the black day and was not easy to accept the fact. Even, there was the disapproval voice of his death. Some of the fans were complaining the death as a murder.
However, according to the official finding, his death was due to cerebral edema caused by the reaction of the headache tablet. The reaction caused an increase in the cerebrospinal fluid in the brain.
Net Worth
According to the Richest, Bruce Lee's net worth was estimated to be around $10 million. The recipient of the Lifetime Achievement Award from Hong Kong Film Awards Lee had an impressive earning during his lifetime.
In 1971, Philosopher Lee had an annual salary $2000 and $7500 from the Longstreet and Tang Shan da Xiong respectively. In 1972, he had an annual salary $7500 from Jing Wu Men.
Higher the earning of the Lee, higher was the name, fame, and personality of Bruce at the time. He was one of the most influential martial artists and the initiator of the martial art which remained history of all time even in the present days.
A non-profit organization, Bruce Lee Foundation, established as a grassroots movement to honor Bruce Lee, had made a donation over $80,000. The foundation is working as the financial assistance to students and families within the United States since 2000.
Personal Life
Cultural icon and philosopher was married to Linda Lee Cadwell, retired martial art teacher, in 1964. The duo was first met while studying at the University of Washington.
The next year the soulmate welcomed a son Brandon Bruce Lee (February 1, 1965), who had left the world on March 31, 1993, in Wilmington, NC. and daughter Shannon Lee (April 19, 1969).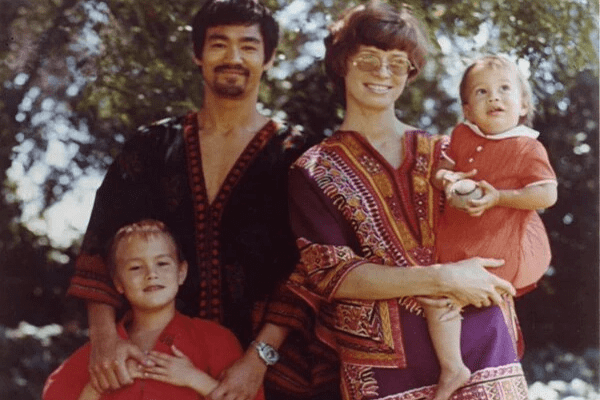 Image Source: Rebrn
Bruce Lee with his spouse Linda Lee Cadwell, daughter Shannon Lee, and son Brandon Bruce Lee during 60s
Brandon was an American actor and martial artist as like his father, unfortunately, he was killed in a freak accident on the set of The Crow.
As of April 2018, Shannon, an American actress, martial artist, and businesswoman, is holding her father's Twitter account. She keeps on tweeting on behalf of his father's legacy.
Lee's Personal Facts
Bruce Lee was listed in the Time Magazine list of '100 Most Influential People of the 20th Century' at the time. Martial art was his big achievements in life.
In 2013, Lee was conferred with the prestigious Founders Award at The Asian Awards.The same year, his statue was unveiled in Guangzhou in Los Angeles Chinatown.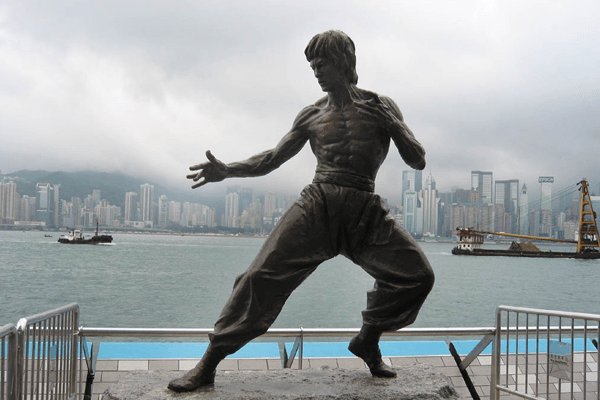 Image Source: Top China Travel
A bronze statue of about 6ft high was built in Lee's memory from a world where cruel powers cannot win from those fighting for justice  in Guangzhou in Los Angeles Chinatown
Along with this, Lee's former house in HongKong has turned into a love hotel at Hong Kong's Kowloon Tong district on July 18, 2013, following his demise.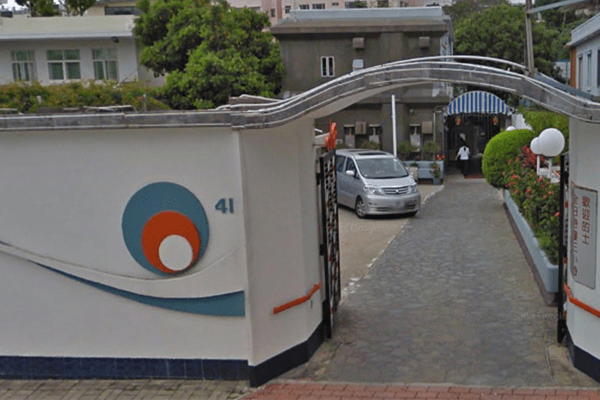 Image Source: Business Insider
Bruce Lee's former house in HongKong has turned into a love hotel at Hong Kong's Kowloon Tong district on July 18, 2013
The motel offered the three-hour stay and car parking with curtains to the visitor. Apart, to Lee's die-hard, it has been the place to recall Bruce's memories.
For newer updates on celebrity biography, stay with SuperbHub.