The 38-year-old Brianna Keilar is senior political correspondent and anchor for CNN. The former CBS News correspondent, Keilar is a married woman to husband Fernando Lujan and mother of two children- Teddy and Antonio.
The Director of the National Security Council, Fernando and prominent CNN host, Keilar exchanged their vows on 30 December 2016 in Las Vegas at a weekend-long New Year's Celebration. Besides that, Keilar was formerly married to her long-term boyfriend, Dave French.
First Son with Husband Fernando Lujan
The senior Washington correspondent Brianna Keilar and her husband, Army Lt. Col. Fernando Lujan welcomed their first baby boy together on June 8, 2018. The former CBS Evening News reporter, Keilar went into labor a month early, while her 41-year-old husband was in Japan. However, concerned Lieutenant Colonel husband made it- albeit with only about 40 minutes to spare for the big moment.

The newly born baby of Keilar and Lujan, Antonio, weighed in at 5 pounds and 3 ounces during the birth. Besides that, Fernando is already father to his first older son, Teddy Lujan. Young Teddy was ecstatic to meet his new baby brother.
Brianna Keilar Husband, Wedding, and Relationships
The political correspondent Brianna Keilar and Fernando Lujan met on summer of 2012 at the White House during a post-work happy hour. Initially, Brianna tried to set now-husband Fernando with one of her girlfriends. However, the friendly relationship escalated to an intimate relationship after their romantic date on November.
View this post on Instagram
The lovebirds could not wait long to tie the knot, so the wedding was six months after Lujan proposed during the Independence Day fireworks. Ahead of his proposal, Fernando worked meticulously with a jeweler abroad to craft the perfect cushion cut sapphire solitaire accented with pavé diamond ring. The pair celebrated their engagement at Fiola Mare in Georgetown.
The 41-year-old Fernando originally wanted both their families to be nearby when he proposed so that they could celebrate together. However, Keilar's mother, Miriam, passed away suddenly in May due to leukemia, which led to a delay in the proposal.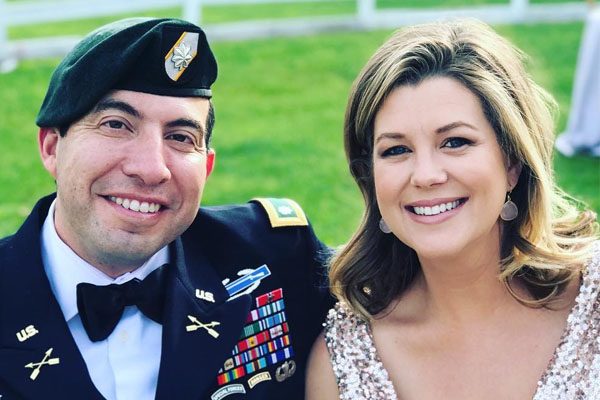 The lovebirds, Keilar and Lujan, share an intimate and strong relationship.
Image source: Brianna Keilar/Instagram
According to Brianna, the favorite part of the wedding in December 2018 was the strong and emotional ceremony with the family and friends. Furthermore, the lovebirds were overwhelmed by the support and personal anecdotes and touching vows by Rev. Linda Venniro.
Besides Fernando, Brianna was initially married to her good friend and long-term boyfriend, Dave French. French is an American film producer, and the marriage was on May 2, 2009. However, the relationship turned sour, and the former couple parted their ways.
Net Worth and Earnings
The senior political correspondent and anchor, Brianna's net worth is $2 million. Likewise, Brianna is famous for her incredible work on CNN and various shows. The stunning correspondent has served as White House correspondent, Congressional correspondent, and General Assignment.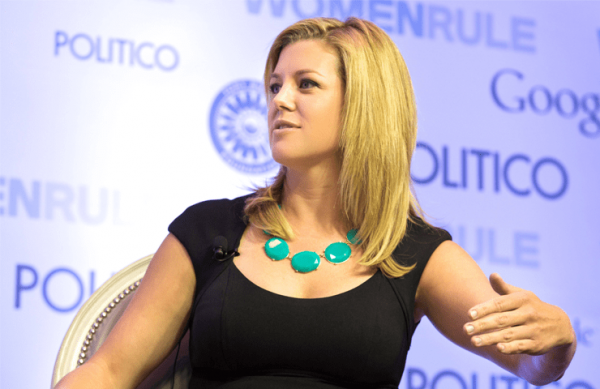 The host Brianna lives a lavish and luxurious lifestyle earned from her profession as a journalist on CNN.
Image source: Pinterest
According to Glassdoor, the salary of a correspondent on CNN ranges from $40,000 to 130,000. However, the prominent senior host of CNN earns a full pay scale because of her talent and experience in her profession. Likewise, the astounding net worth is the compilation of her salaries and earnings as an anchor on CNN.
SuperbHub for News and Entertainment