Briana Cuoco is the younger sister of Kaley Cuoco, whom you are familiar from the hit American sitcom "The Big Bang Theory". She is also a woman of multiple disciplinaries. She is an actress, dancer, choreographer, and singer.
The multifaceted Briana was born on the 29th of November, 1988 in Ventura, California, US. Her full name or birth name is Briana Justine Cuoco.
The talented Briana's wonderful choreography skills can be seen on some of the top American TV series like Two and a Half Men, Young Sheldon, The Big Bang Theory and others.
During the NBC's The Voice Season 5, Briana made it to the top 32 out of 50,000 hopefuls. She was a part of both Blake Shelton and Christina Aguilera's team.
Briana Cuoco Net Worth and Earnings
The multi-talented woman Briana Cuoco's net worth is estimated to be at $1.5 million. That is nothing in comparison with her sister Kaley Cuoco's net worth. Kaley has an estimated Net Worth of $55 million.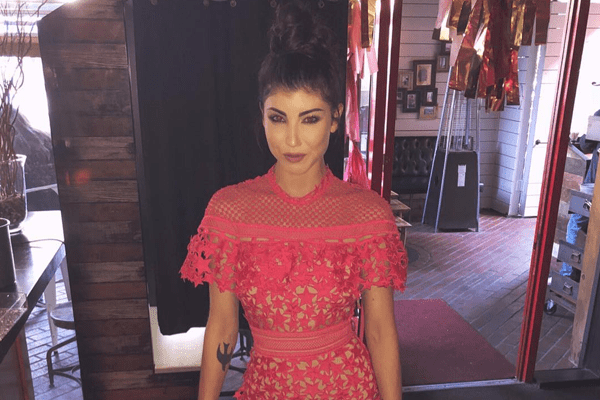 Briana Cuoco has an estimated Net Worth of $1.5 million.
Photo Source: Briana Cuoco's Instagram.
Most of her earnings are accumulated from her different endeavors and acting career. She is not that much of a movie actress but more of a TV actress. Here is a list of some of the TV Series that Briana has been able to showcase her acting skills in:
Criminal Fox
Mom
The Mentalist
The Lizzie Bennet Diaries
The Lydia Bennet
The Newsroom
Briana's sister Kaley earns around $1 million per episode for the portrayal of her character Penny in "The Big Bang Theory". She might not earn that much as her sister Kaley but surely gets a substantial amount of money for her work.
Looking at Briana's Instagram we can clearly figure out how lavishly she lives.
Briana Cuoco Boyfriend and Dating
The younger sister of the famous Kaley Cuoco, Briana is possibly single and is dating no one at the moment. Though there is a different story, she has got a very special boyfriend.

Briana Cuoco's boyfriend is none other than her dog, Norman. Don't be surprised or shocked. Briana quotes her pet dog as her boyfriend and shares the passionate bond of theirs from time to time on her social media account.
Maybe it will take some amount of time before Briana finally meet her charming prince. For the time being she is happy being single and is trying to enjoy her single life o the fullest.
Parents, Sister, and Family
The multi-talented Briana was born into a small family. Her father's name is Gary Carmine Cuoco who is of Italian descent, and mother's name is Layne Ann Wingate who happens to have an English and German ancestry.
As for Briana's sister, we don't think people need any pieces of information regarding her. Like mentioned a couple of times above, Briana's sister is Kaley Cuoco who is an integral part of the show "The Big Bang Theory".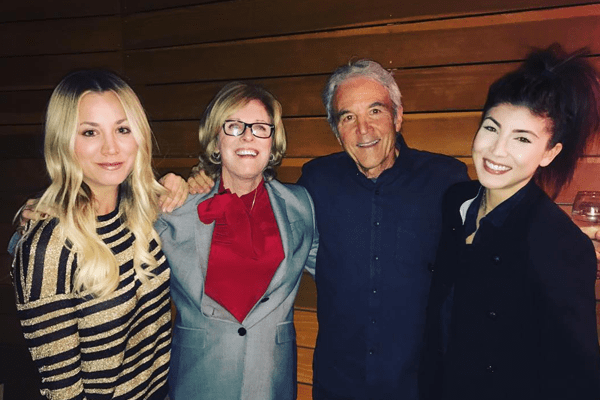 Briana Cuoco with her parents, father Gary Carmine Cuoco, mother Layne Ann Wingate and sister Kaley Cuoco. Photo Source: Briana's Instagram.
On 30th of June of 2018, Kaley Cuoco married her boyfriend Karl Cook in a horse stable. Kaley loves horses a lot. The wedding was really a feast for the eyes.
The last name of Briana, i.e. Cuoco translates to "cook" in Italian.
For more News and Entertainment follow SuperbHub.