Brandon Awadis is the elder brother of the famous YouTuber Brian Awadis who is widely known by the name of FaZe Rug.  Like his little brother, Brandon is also a YouTuber.
Born in 23rd of June, 1995 in San Diego, California, Brandon is passionate about NBA and one day hopes to be an analyst for NBA. He is a huge supporter of Phoenix Suns basketball team.
Wih emphasis in media studies, Brandon also read Journalism in his college. He may not be widely popular as his younger brother Rug but he surely has got a lot of fans with more than 2.9 million subscribers in his YouTube channel.
Brandon Awadis Net Worth and Earnings
The YouTuber Brandon Awadis' Net Worth is estimated to be at $1.5 Million. Most of his fortune is accumulated from his successful YouTube career.
According to Social Blade, Brian's YouTube channels generate about $4.5K-$72.8K monthly and yearly can even reach up to $873.5K. That surely is a huge sum of money.
It may not take enough time for Brandon to reach his younger brother's height, FaZe Rug's Net Worth is $3 million.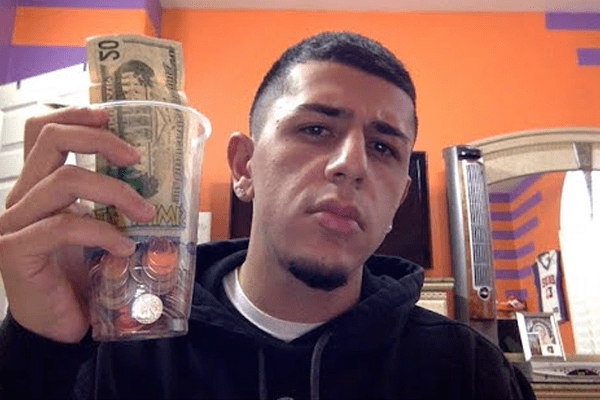 YouTuber Brandon Awadis has an estimated net of $1.5 million.
Photo Source: Brandon Awadis/ YouTube.
The 23-year-old Brandon has an eye for luxurious cars. He owns a 2015 Lexus car. The price of the car ranges from $35K-$45K.  Not just one car, he also owns a 2016 BMW i8 whose price is about $141,700.
It surely is an expensive car for normal people but for someone like Brandon who has a net worth of $1.5 million, that is not much of a bigger deal.
Besides YouTube, Brandon also has his own merch. Here is a list of Brandon's merchandise along with its respective prices:
 College Hoodie ($24.65)
Unisex Sweatshirt ($23.35)
Standard Unisex T-Shirt ($15.68)
Sticker-Landscape ($4.47)
All the money Brandon gets from the sales of his merch contribute some amount of money to his $1.5 million net worth.
Brandon Awadis' Tours and Tickets
On 21st February, via Twitter, Brandon announced that he is looking forward for the BRAWADIS TOUR to meet his fans. It was a "Basketball-Themed Tour".

The tour was set to take place in West Coast's all basketball courts.
The prices of the tickets were as follows, general admission tickets were priced at $39.99 while VIP admission tickets were priced at $99.99, which included a meet and greet also.
The tour kicked off at in Phoenix on May 19 and concluded in San Jose on June 2.
Brandon Awadis Girlfriend and Relationship
Brandon Awadis is dating no one at the moment and is single.
The American YouTuber Brandon Awadis was dating ex-girlfriend Jackie Figueroa. Their relationship started in 2015 and lasted for two years before splitting their ways in 2017.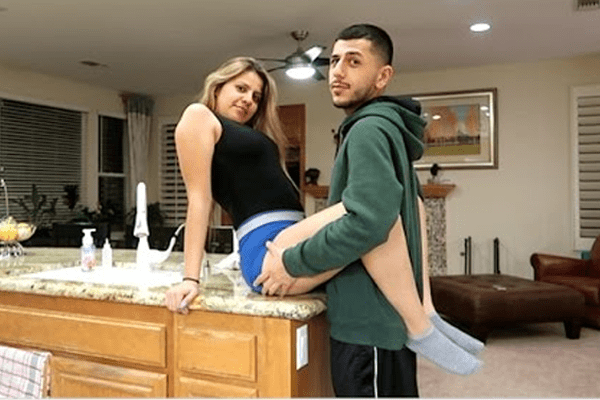 Brandon Awadis with his ex-girlfriend Jackie Figueroa.
Image Source: Bagagist.
Brandon's ex-girlfriend Jakie Figueroa is an Instagram star with over 438K followers.
Family
Brandon has got a small family like many of us. His parents may not be as famous as the Awadis brothers but they are widely known too.
Father Ron Awadis also known as Papa Rug and Sana Awadis aka Mama Rug have their joint YouTube account with over 858K subscribers. The name of their channel is "Mama Rug and Papa Rug".
His younger brother FaZe Rug may not need much more introduction who currently is dating superhot model Molly Eskam.
The whole Awadis family is deeply on YouTube and possibly have taken it as their main profession.
For more News and Entertainment follow SuperbHub.