Ben Hethcoat is a filmmaker based in Los Angeles and video maker for Marketplace. He has worked as a writer, director, assistant director, producer and actor. Ben was in a relationship with Constance Wu for four years. Let's find more about his movies and Ben Hethcoat Net Worth.
Ben worked as a Director for Slamdance TV and documentary programmer of the Slamdance Film Festival from 2012-2014. His short documentary DIY is about the independent filmmaking which features interviews with Christopher Nolan, Penelope Spheeris, and Rian Johnson.
Ben Hethcoat is the producer for a Los Angeles based production company Trapdoor which emphasizes on dark fantasy, narrative horror on T.V., film, and web.
Hethcoat has worked as an assistant director for Rabbit Bandani Productions an American Film Institute and producer for New York University's Tisch graduate program.
He is involved in documentary works in Camden/ Tribeca Film Institute.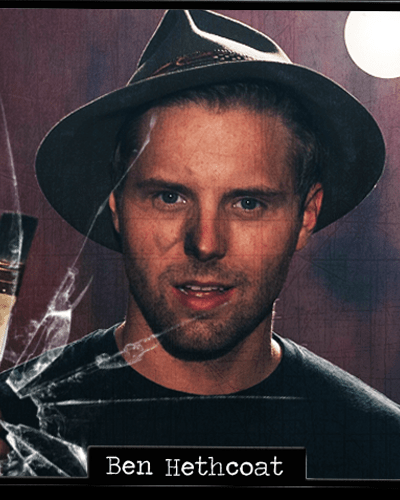 Ben Hethcoat has acted in many short films too. Retreat, his movies, and series are depicted in the table below:
| Movie /Series | Genre | Date |
| --- | --- | --- |
| The Mortuary Collection(Co-Producer) | Horror movi | 2018 |
| Show Yourself (Actor) | Horror, Drama | 2016 |
| L.A. Series (First Assistant Director) | TV Movie | 2016 |
| The Babysitter Murders(Actor/Producer) | Short Action Fantasy | 2015 |
| Sleepover La (Actor/Associate Producer) | Short,Drama, Music | 2014 |
| D.I.Y.(Producer/Director/Co-writer) | Short Documentary | 2014 |
| We Come in Pieces(Director/Editor) | Short Documentary | 2014 |
| Takei's Take (Production Manager) | Four Episodes | 2014 |
| Dead Dad(Actor/Producer) | Comedy Drama | 2012 |
| Gary's Garden Series (Producer/Actor/Writer) | Action, Comedy, Horror | 2011 |
| Picture Day(Worked as an actor) | Short,Comedy | 2010 |
| Waking Eloise(Actor) | Short, Comedy | 2010 |
| Forever Bound(actor) | Short, Science Fiction | 2008 |
| The Hatter's apprentice(actor) | Short, Fantasy, Drama | 2009 |
| Murder for a Dime(actor) | Short, Western | 2009 |
| The Forgotten Coast(Actor) | Short, Adventure, Drama | 2009 |
| Milhous the King(Actor) | Short, Comedy | 2009 |
Ben collaborated with Modern Imbeciles to make a mocu-web series about how not to make a movie. His work as a producer must have provided Ben with substantial money to add up to Ben Hethcoat Net Worth.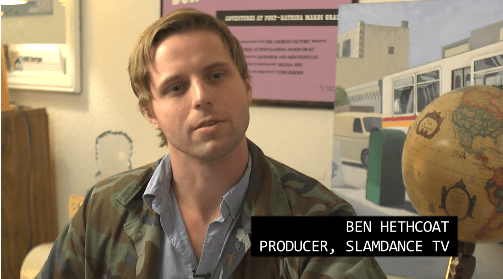 According to Payscale, the median scale of a producer is around $66,121 but in case of a typical Hollywood producer, they earn $750,000 to $1 million per movie. However a fresh first-time might earn $250,000.
Being a producer, director, editor, co-writer and also an actor of many T.V. series and movies Ben too might have received a worthy sum of money.  Ben Hethcoat Net Worth must be in millions as per his high paying profession of a Producer, director and actor. Ben is a Visual Digital Producer for a Company MarketPlace.
Ben was in a four-year relationship with American Actress Constance Wu. They had met through a mutual friend Ryan Spindell in 2011.
The duo seemed perfect but soon parted ways. Both of them have not provided any statement of their break-up. Their separation must be in mutual understanding.
They had been together till 2016 as per their Instagram posts and pictures and appearance in 21st Annual Critics Choice Awards in January 2016.  But after that, they have not been seen together.
Ben is single now and lives in Los Angles, he is working hard and focusing on his filmmaking career. Ben is working on different projects and doing his best to shine on the limelight, Ben Hethcoat Net Worth must be in millions.
For more celebrity news and entertainment stay with SuperbHub.