Ari Melber is a talented, experienced journalist working for NBC News and hosting MSNBC's The Beat with Ari Melber. Also, he is a chief legal correspondent at MSNBC Live. Additionally, he is a lawyer, writer and to some extent singer as well. Not to mention, he owns an Emmy award for his amazing reporting skills including his Supreme Court Coverage.
As a Chief legal Correspondent, he and team cover Department of Justice (DOJ), FBI,  the Supreme Court and legal issues. Ari has another thing to proud, his show The Beat with Ari Melber gets more than 1.4 million average viewers per episode. From this show, he has got fame plus millions of fans and spectator. By the way, Ari Melber's net worth reaches approximately $12 million.
Ari was born on March 31, 1980, to the parents Barbara D. Melber and Daniel M. Melber. He spent his childhood in Seattle.  But he completed his A.B degree in political science from the University of Michigan.
After completing the degree, he moved to Washington D.C where he worked for senator including Maria Cantwell and John Kerry. Afterwards, he completed his Juris degree at Cornell Law School.
Before MSNBC's talk show The Beat with Ari Melber, he was the host of the show The Point. The show priorly discussed legal and political topics. In addition, he was a co-host of the talk show The Cycle on the same network.
He also served as a correspondent for a weekly magazine, The Nation. His writing in the magazine was related to law, politics, and technical issues. Then he began hosting The Beat with Ari Melber on July 24, 2017.
Melber's show The Beat with Ari Melber was named one of the best TV shows of 2017. Till date he has interviewed attorney general Eric Holder, Supreme court Justice Stephen Breyer, Judge Richard Posner, Sheriff Joe Arpaio and many politicians and lawmakers.
He also enrolled himself as an attorney at a major New York Firm, Cahill Gordan & Reindel from 2009 to 2013. While specializing in First Amendment and Copyright litigation.
Ari is a successful host of the Show in MSNBC. As a writer, he has the fortune to write and articles for MSNBC.com and NBCNews.com. In 2014, he wrote for MSNBC's The Cycle, where he illuminated the data regarding the average net worth of American society.
In his article, he mentioned that American households net worth hadn't changed much for past few decades as average net worth is $20,000. But the average net worth of Congress has doubled.
Survey on the financial status of Americans by University of Michigan researchers showed that the average net worth of Congress reached up to $725,000 from $280,000. But the net worth of American households remains constant as it decreased from $20,600 to $20,500.
He revealed and compared the average net worth of Congress and American society. But Ari Melber's net worth is far more than the average net worth of American society. As Melber's have a net worth of around $12 million.
Ari mainly earns from his work as a host and writer in MSNBC and NBC News. According to Glassdoor, a writers salary at NBCUniversal ranges from $68,957- $86,829 with an average salary of $77,893.  While Paysa says, a host at MSNBC can make an average annual salary of $52,000 ranging from $47,000 to $57,000.
So, his experience plus creativity must earn maximum of the salary range to add Ari Melber's net worth.
Furthermore, he was at risk of losing his attorney license. According to New York law, an attorney has to pay $375 for the renewal of the license, but Melber was listed as delinquent as he hadn't paid since the end of 2011. Currently, he pays the balance for his attorney registration.
Ari Melber resides in the house located in Carroll Gardens, Brooklyn, New York, U.S. Whenever, Ari is at a house he primarily spent his time with niece. Here is the post where he is exploring her reaction.
Talking about his cars, he uses his car to go to the office. And so often he tries to make lyrics regarding his car. For instance, his Instagram post, where he is composing the rhymes  saying
Spray everything like SAMO / I won't scratch the Lambo
Then he added that it's not the Lamborgini car, but he wants to make some kind of car lyrics.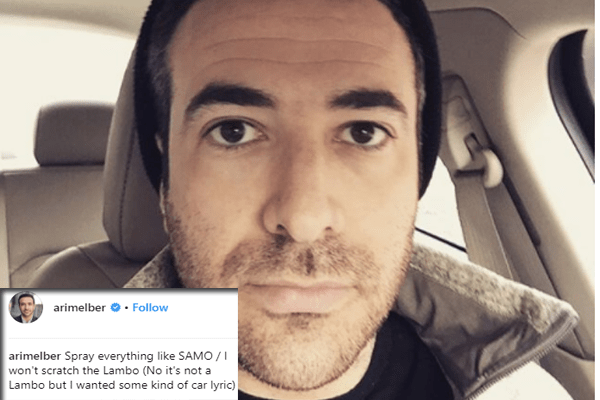 Caption- Ari Melber is riding his car and trying to make a rhyme.Image Source- Instagram
Ari Melber was married to a pop culture reporter, Drew Grant. The couple became a life partner in 2013. But the partnership didn't last long as they divorced in 2017. They do not have a child from the relationship.
Ari and Drew were dating for a long time. NY times says Drew as Ari's fiancee and they were living in a walk-up apartment in Carroll garden. That time fiancee, Drew and Ari also went for a vacation in Honduras.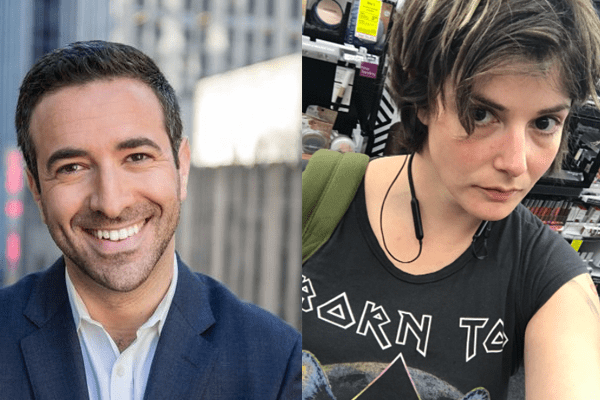 Caption- Ari Melber wedding and divorce with Drew Grant. Image Source- Twitter
Surely the couple was having a great time together. But, Ari Melber's divorce with Drew made his fans unhappy.
The reason behind the separation of this couple is still a mystery, but her Twitter account is proof that she has a boyfriend. In her Twitter post, she mentioned the word boyfriend. Maybe this is the reason behind their separation.
And the boyfriend she mentioned is non-other than Richard Alexander. Here is the picture,  where she is having a romantic time with Richard Alexander.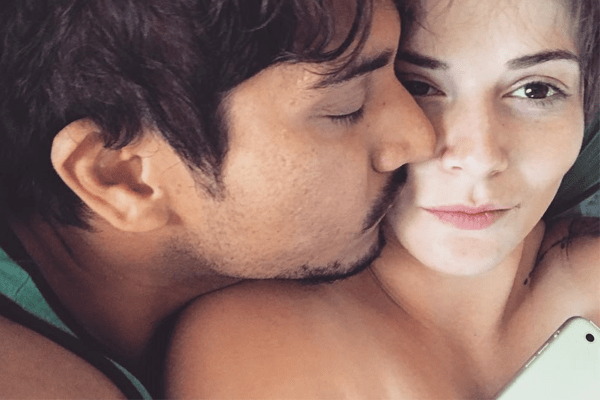 Ari Melber's ex-wife, Drew Grant having the romantic time with new boyfriend, Richard Alexander.Image Source- Peple Muku
In her recent Twitter post, she was seen with boyfriend Richarch where she was invited by Dr Caroine Madden.
Overall, Ari Melber's wedding came to an end in 2017. From where Ari Melber's ex-wife, Drew Grant dating with several guys.
Stay close to SuperbHub for more Celebrity biographies
This article was published on 3/14/2017 and updated in 3/8/2018.