Alycia Tyre, aka Sahlt is an American YouTuber and social media personality who has amassed millions of followers on her social media handles.
Sahlt was born as Alycia Sophia Tyre on the 11th of November 1996, in California, United States. She is YBN Nahmir's girlfriend and a tattoo lover. Let's explore more about her.
Who is Alycia Tyre's Boyfriend?
Alycia Tyre, aka Sahlt, has been dating YBN Nahmir, who was rumored of being dead. Sahlt's boyfriend YBN is a famed American rapper and is best known for his debut single Rubbin' Off The Paint, which amassed more than 3 million clicks in just three days.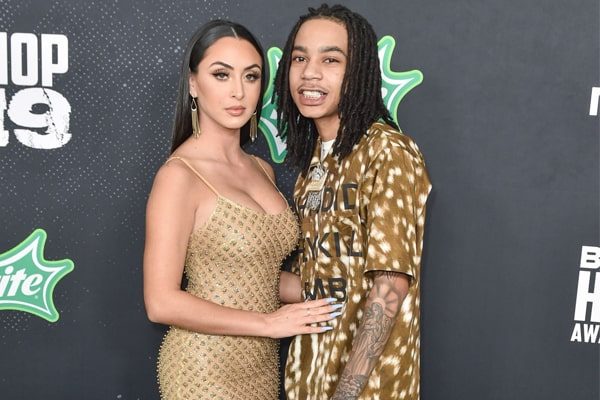 Sahlt is currently dating rapper YBN Nahmir. Photo Source: Getty Images.
The pair have been dating since August 2018 and have been inseparable since. The lovebirds are often seen in public places hanging together. Sahlt's Instagram contains lots of pictures with him. YBN is two years younger than Sahlt and his real name is Nicholas Simmons.
Nahmir is not the only guy that the gorgeous star has dated. Because of her fascinating looks and charming personality, she has won many men's hearts. Sahlt has long lits of ex-boyfriends.
Firstly, she was in a relationship with Yousef Erakat, aka FouseyTube, in 2016 and eventually broke up in the same year.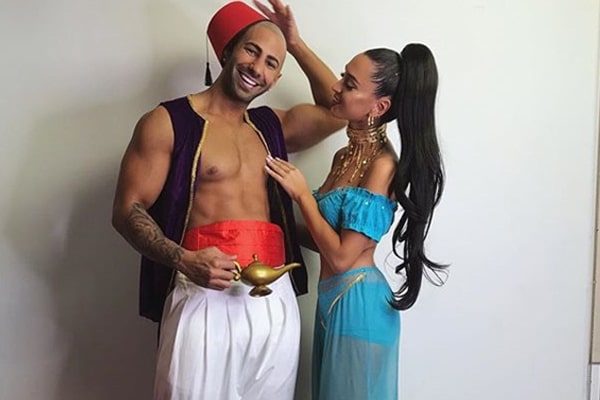 Sahlt was previously in a relationship with YouTuber FouseyTube. Image Source: Pinterest.
Similarly, Sahlt also dated Klaus Bausch. Sahlt's ex-boyfriend Klaus is an Instagram star. Furthermore, the beauty with the brain Alycia also dated Angelo Napoli from May 2017 to early 2018.
Sahlt's Social Media Presence
Sahlt is one of the most famous YouTuber who has been successful in gaining more than 545K subscribers and more than 40 million views as per January 2020.
View this post on Instagram
The gorgeous, social media star started her YouTube career in January 2015 by posting videos that were related to makeup and beauty. Sahlt's YouTube videos are mostly associated with topics such as vacations, relationships, composition, and shopping hauls.
Sahlt's joined Instagram in 2016 and has over 1.6 million. Her posts and stories describe her day-to-day activities and interests.
Net Worth And Earnings
By looking at Sahlt's popularity and lifestyle, we believe that Sahlt's net worth must be grand. YBN Nahmir's girlfriend earns her wealth from YouTube and also from various brand endorsements.

According to Social Blade, Sahlt's yearly income is estimated between $1.5K – $24.5K from her channel alone. Some of her highly viewed videos on YouTube are:
| Video Titles | Total Views As Per January 12 |
| --- | --- |
| 4 NEW TATTOOS IN 1 DAY!!!!! | 17,534,207 |
| Double Date With My Parents | Sahlt | 1,130,307 |
| I WENT TO THE MUSEUM OF ICE - CREAM ! | 726,638 |
| I LET MY BOYFRIEND WAX MY ARMS!!! IT HURT SO BAD! | 623,052 |
Talking about Sahlt's endorsements, she has endorsed top brands such as Fashion Nova, Nike, Chanel, Louis Vuitton, and many more. We bet that Sahlt gets paid with a considerable sum of money from the brands she has endorsed.
And talking about Sahlt's car, she rides a beautiful Mercedes, which can be seen in her social media handles.
Sahlt's Tattoo
The pretty Sahlt is fond of tattoos as well. Surprisingly, once YBN Nasmir's girlfriend Sahlt had four tattoos in one day. She uploaded the video in her YouTube channel, which has amassed more than 10 million views.
The beautiful Sahlt has altogether 15 tattoos on her body parts. Some of Sahlt's famous tattoos are:
Rose behind her ear
Roman numeral on her elbow
Scorpion behind her ear
Rose on her foot
Heart on her hip
The triangle inside her ear
Undoubtedly, Sahlt's tattoos number on her body will keep growing in the upcoming days.
Family
Alycia Tyre, aka Sahlt's parents' have an extensive ancestry of Russian, French, Irish, and also an Afro-American. Alycia's father and mother are often seen on her social media.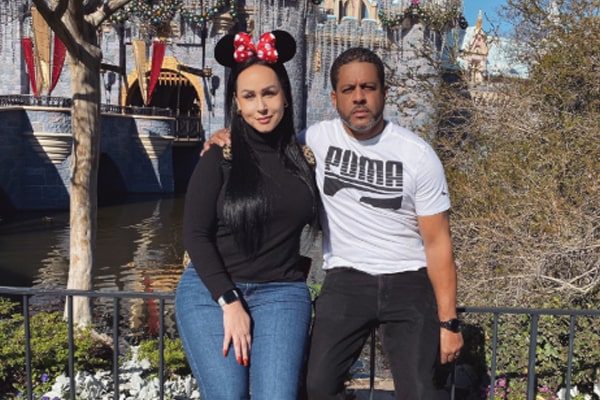 Sahlt's parents have an ancestry of Russian, French, Irish, and an Afro-American. Image Source: Sahlt's Twitter.
Sahlt's parents are also seen in her YouTube video titled 'Double Date With My Parents.'
Surprisingly, Sahlt posted a picture on her Instagram, where we can see that she gifted her dad a beautiful BMW. It looks like Sahlt loves her family very much. As for their parents, they must be proud of the work that she has been doing.
Above all, we believe that she is enjoying her life at the moment and is happy with what she does.
For More Updates On Celebrity News, Biography, Entertainment Keep in Touch With SuperbHub.