Alissa Violet (born June 12, 1996) is a model, blogger, and YouTube personality. She is best known for posting funny videos and blogs on her YouTube channel, also named Alissa Violet.
Alissa is also a model and has modeled for many modeling agencies and magazines. She is currently a model for Next Models LA and has a net worth of $3.5 million.
Alissa is engaged to fellow YouTuber  FaZe Banks. She announced her engagement with Banks on her Twitter account. Along with Banks and few other YouTubers, she owns a clothing company named "Clout Gang". the company is based in Los Angeles, California.
Early Life
Alissa Violet was born on June 12, 1996, in Brunswick, Ohio. She has two brothers. As a teenager, she would post videos on vine and Instagram. She became interested in modeling after seeing Victoria's Secret event. She moved to Los Angeles soon afterward to pursue a career in modeling.
Career
Modeling
Alissa arrived in Los Angeles with the help of Jake Paul and Logan Paul. Jake and Logan used their contacts to get her tryouts with many modeling agencies. Due to her good looks and tall stature, she was approached by a lot of companies. She finally accepted a contract offer from Next Models LA.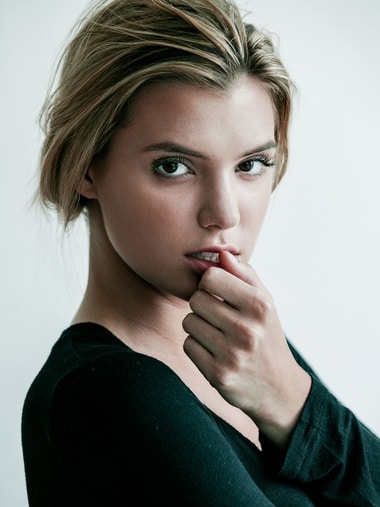 Alissa Violet modeling for Next Models LA, Image source: Listal
She is still affiliated with Next Models LA. She has done multiple photo shoots for the agency. In addition, she has also attended many fashion shows and walked on the ramp.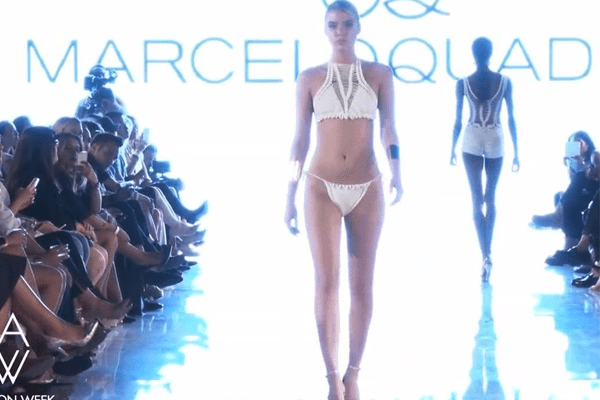 Alissa Violet During LA Fashion Week.
YouTube Channel
The 21-year-old Alissa Violet started her YouTube channel named Alissa Violet on February 14th, 2015. On her channel, she mostly posts vlogs, her day to day activities and comedy videos.
Alissa's channel became very popular as her videos became very was loved by the audience. She has garnered more than 150 million views on her channel along with 3.3 million subscribers as of May 2018.

The gorgeous Alissa's most popular video on YouTube is  What You've Been Waiting For, which has garnered more than 22 million views on her channel. Her other popular videos are "CASH ME OUTSIDE", BEST FRIEND CHALLENGE and I GOT A NEW BOYFRIEND!.
Clothing Business and Earnings
Along with modeling and her YouTube channel, Alissa has a clothing business as well. She has formed a group with fellow YouTubers Faze Banks, who is also her fiance, along with Rice Gum, Sommer Ray, Wolfie and Carrington and they are collectively known as Clout Gang. The group is based in Los Angeles, California.

The group sells various types of outfits such as hoodies, jackets, shirts and many more. The price of clothes ranges from $35-$170. Alissa also models with her clothes and promotes her brand.
Relationship Status
Relationship with Jake Paul (2016-2017)
Alissa first dated fellow YouTuber Jake Paul. They stared dating in 2016 and dated her for over a year. In 2017, she announced that Jake is no longer her boyfriend. The reason for their split is not known.
We do know that Alissa had an affair with Jake's brother Logan Paul in 2017. This could be the reason for her breakup with Jake.
Engaged to FaZe Banks (2017-
After breaking up with Jake, Faze announced that her new boyfriend was Faze Banks in one of her YouTube videos. FaZe is a fellow YouTuber who has over 4.5 million subscribers in his YouTube channel FaZe Banks. He appears in many of Alissa's videos.
In November of last year, Alissa announced that she was engaged to FaZe. She made the announcement in her twitter handle.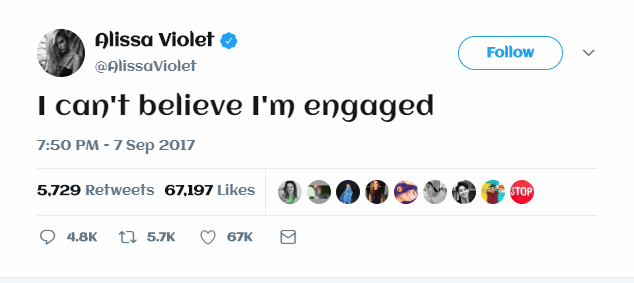 In February 2018, Alissa told The Hollywood Fox that she was 3 weeks pregnant. The revelation became immensely viral on social media. She even claimed that she didn't know who the father was.
But it turned out that Alissa was joking and she's still in a good relationship with FaZe and that she's not pregnant at all. Sh just fooled the media and there was nothing more to it.
Net Worth
As of 2018, Alissa Violet's net worth is $3.5 million. Her main source of income is her YouTube channel. She reportedly makes $2.4K-$38.5K in a month and $28.8K-$461.5K per year, as per Socialblade.
In addition, she also makes money through her modeling skits as well. She makes good money from her agency Next Models LA. Her clothing line business helps her net worth a lot.
Alissa Violet and FaZe Banks with their Mercedes, Image source: Pinterest
Alissa also owns a lovely Black Mercedes car. FaZe posted the picture of them with her fiancee's car on his twitter account.
For more news and entertainment, visit Superbhub.