Everybody loves a good Netflix series and a good actor in action. V-Wars star, Adrian Holmes has amassed a really good fan base throughout his long acting career.
Here's everything you need to know about Adrian.
Relationship and Wife
Adrian Holmes is an extremely talented man with a handsome face. One of Canada's most successful actors, Adrian Holmes is committed to his girlfriend, Caroline Chikezie.
Adrian Holmes's girlfriend, Caroline is a British-Nigerian actress who has lent her face in many notable films such as As If, Footballer's Wives, Torchwood, and many more. Chikezie is an amazing personality and was expected to take over her father's hospital in Nigeria. The couple is a perfect example of finding a soulmate.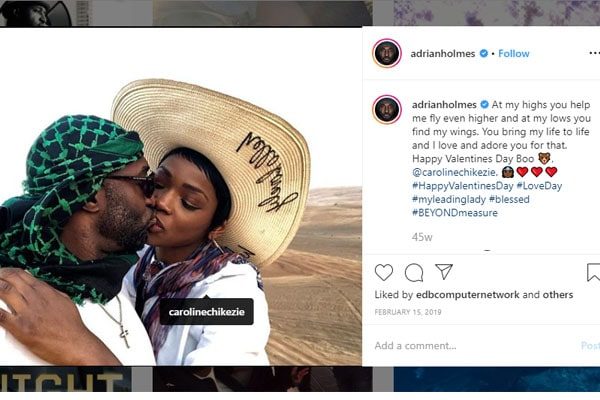 Adrian Holmes and Caroline Chikezie are committed to one another. Image Source: Instagram.      
Moreover, the couple does not hesitate from posting their memories on Instagram. Adrian and Caroline, both share how lucky and proud they are to have such an amazing relationship. Similarly, they make numerous public appearances in red carpets.
Although few sites have speculated that Caroline is Adrian Holme's spouse, the man himself is yet to confirm about Caroline being his wife, just yet.
Net Worth and Earnings
Adrian Holmes is an extremely successful actor and is well-versed at what he does. He's been in the industry for a long long time now. Thus all the hard works and dedication have paid him off properly.
According to Celebrity Net Worth, Adrian Holmes's net worth is $4 million. He's got more than 132 movie credits and has appeared in multiple Netflix series, earning him a good amount of fortune.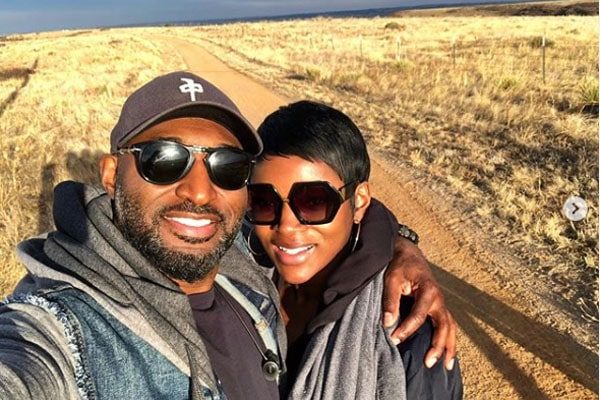 Adrian Holmes enjoys good vacations once in a while with his beautiful girlfriend, Caroline Chikezie. Image Source: Instagram.   
Interestingly, Adrian's career started off way back in 1991, from the movie Twist in the Wind. After that, he's appeared in numerous movies which made a good performance at the box office. Among those successful movies, here are some of them:
| Movie | Budget | Box Office Collection | IMdb rating |
| --- | --- | --- | --- |
| Skyscraper | $125 million | $304.9 million | 5.8 |
| Red Riding Hood | $42 million | $89 million | 5.4 |
| Elysium | $115 million | $286.1 million | 6.6 |
Along with movies, Holmes also appeared in several hit TV series. Among them Bravo TV's series, 19-2 is the one where he portrayed the character of Nick Barron. The series starred Mylene Dinh-Robic, Dan Petronijevic, and Laurence Leboeuf among others. Moreover, his role garnered him the Canadian Screen Award for Best Actor in a Continuing Leading Dramatic Role.
Similarly, Holmes' latest works include 2019 Netflix's TV series, V Wars. He shared the screen in the series with Ian Somerhalder, Laura Vandervoort, and Kyle Harrison Breitkopf, among others.
Family: Parents and Siblings
Adrian Holmes is a great family guy. He is a sweet little mama's boy who loves to help his mother in the kitchen garden and rush back home to celebrate Christmas together. Adrian Holmes's parents are Beverley Dixon and Ronnie Spooner, and are very much proud of him.
View this post on Instagram
Further, Adrian's mother raised him to be a passionate gentleman. His mother is basically the rock of his as she pushed him towards his dream in every aspect of his life. It's amazing and heart-warming at the same time to see the mother-son duo having such a great relationship.
In addition, Adrian is not just a man in his household, he's got siblings to annoy and to get his back. Adrian has two younger brothers to drive him crazy and keep him sane & humble at the same time.
Early Life
The talented actor was born on March 31, 1974, as Adrian Randolph Spooner in North Wales, UK. Later, in 1978, Adrian along with his family moved to Vancouver at the age of 5, where he resides even today.
Besides, Adrian graduated from Douglas College where he was involved in arts and joined a drama club doing musical theatre. Adrain's desire to entertain got him to perform in front of his family and regards Michael Jackson as his early influence.
After high school, he went on to take after his mother's profession as per her advice. Adrian attended Langara College, a college for nursing. He graduated from college and worked in a rehab facility for a year before getting his big break.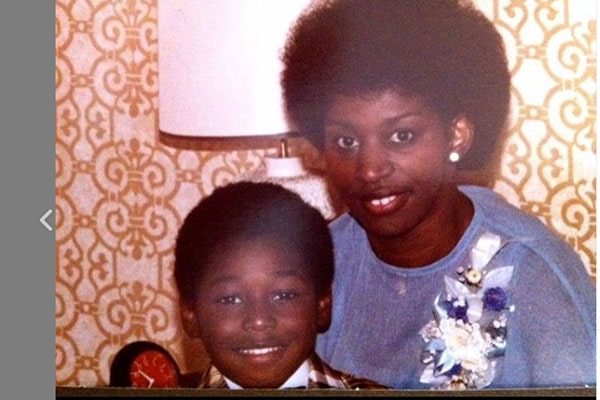 Though Adrian had a thing for acting, he studied nursing to appease his mother. Image Source: Instagram.        
After a few remarkable works and notable experiences, the V Wars star decided to build up a career in the filming industry. The first thing Adrian did was to change his last name into Holmes, his mother's maiden name.
Though Adrian Holmes is a big name in the movie industry, he's still got the down to earth personality and remains the same Adrian before his popularity.
Make Sure To Follow SuperbHub For More Updates On Celebrity News, Entertainment, and Biography.