Valentine's Day is the day for loved ones sharing red roses, gifts, cards and chocolates. You might think this is all that you need to know about Valentine's Day. However, there are more real, historic and data based Valentine's Day facts that will grab your attention. Read through the article to find out what they are.
Roman Theories about Origin of Valentine's Day
One of the Valentine's Day facts is about its Roman origination. The origination of Valentine's Day has two theories. One, when Roman Emperor Claudius II restricted Roman men to marry during wartime, Bishop Valentine went against the emperor and married secretly. As a result, Bishop Valentine ended up jailed and executed on February 14.
The second theory states that on Roman festivals celebrated on February 15, men stripped naked and spanked young unmarried women to increase their fertility.
Celebrated as Friend's Day in Finland
If you are single and Valentine's Day does not treat you well. You can pack your bags and fly to Finland with your buddies because Valentine's Day is actually Friend's Day in Finland.
Celebrated as The Magpie Day in China
The Chinese has a different story for Valentine's Day. When a celestial weaver girl and mortal cowherd fell in love deeply, they force separated by a river. Therefore, magpies felt pity upon them so they built bridge for them every 7th day of the 7th lunar month to reunite them and their children. The day is now known as the Magpie festivals in addition to Chinese Valentine's Day these days.
Exchange of Millions of Greeting Cards
In the Valentine's Day, people exchange about 1 billion cards making it the second most popular festival after Christmas.
Valentine's Day
Another Valentine's Day facts dates back to the time of King Henry VII as he declared 14th February as the official holiday in 1537.
Initiation Of Chocolate Custom Goes Back To 1800s
For Valentine's Day alone, Richard Cadbury produced the first box of chocolates in the late 1800s.
Heart-Shaped Chocolate Has Its Own Significance
Since the day gives importance for chocolates and roses, one of the Valentine's Day facts concerns heart-shaped chocolates. On this day along, they sell above 35 million heart-shaped chocolates in the U.S.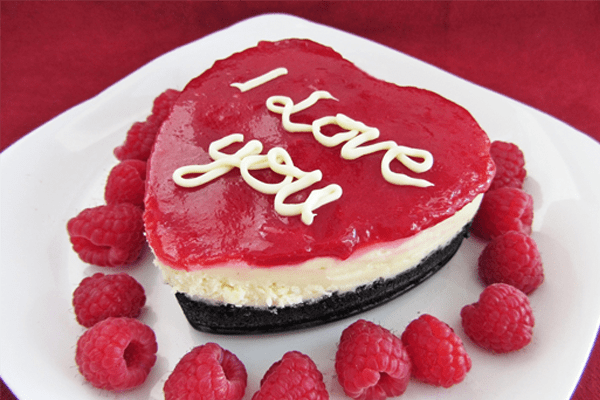 Men Prefer Flowers While Women Prefer Gifts
75% men buy flowers for their valentine while only 25% women buy flowers for him. Similarly, women prefer to buy gifts for him on Valentine's Day and the surprisingly high women do that. 85% women buy gifts for their valentine.
Chocolate Market Thrives on This Day
One of the business related Valentine's Day facts is about chocolates. On this day, people in the U.S. buy chocolates worth 1 billion dollars.
Red Roses Makes Another Alternative Gift
Similar to the chocolate business, rose business also grows on this day. In the U.S. alone, people buy and gift around 189 million roses on this day.
Who Relieves the Most Gifts?
If you are wondering who the people are showered with love on this day, you will be surprised knowing this Valentine's Day fact. Teachers are the ones who receive the most cards in Valentine's Days. Likewise, the list follows children, then mothers, wives, sweethearts and the pets.
Perfect Day for Wedding Proposal
The day of love, in this Valentine's Days, 220,000 wedding proposals take place.
Letters to Juliet
Letters to Juliet is an American romantic drama film that depicts an interesting Valentine's Day fact. It is real that people still drop letters to Juliet in the city of Romeo and Juliet, Verona. The city still receives around 1000 letters addressed to Juliet each year.
Read more Best Interesting Article at superbhub