Author Bio: John Malcolm. Fashion and tech enthusiast. Father of two beautiful girls.
The hairstyle is one of the most trending subjects to follow among the youths of any country. Mainly teenage boys and girls of the United States act in accordance with those fashion trends. All type of fashion manias which are brand new in the market is introduced by some celebrities. 
People love to follow those trends so that they can live in the celeb character for a while. You can also check hadviser to get updates about the trends of hairstyles in the market. Here in this article, we are going to introduce 6 popular and also brand new hairstyle trends in the USA which have influenced the youth society very much. 
View this post on Instagram

The An singer, Camila Cabello, was known for her black and glossy hair. Very recently, she has changed the texture of the hair as well as the style. She has posted a photo of her new look on Instagram. She looks fabulous in her curly hair .  The fans of Cabello's soothing voice can be noticed following her hairstyle soon.
View this post on Instagram
An ultimate style icon for young adult girls, Owner of brand Kylie cosmetic, Kylie Jenner is a 22 years old diva personality who maintains a decent look in which her hairstyle has a good contribution. She had long hair for long days. But recently she has decreased the length of her hair to the shoulder, and it is widely appreciated by the style enthusiasts of the society.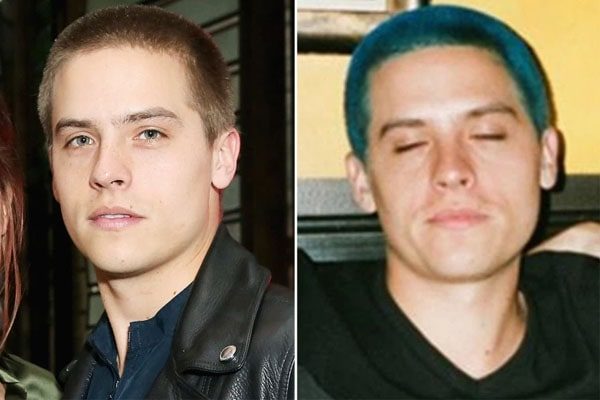 After enlightening the hairstyles of two beautiful divas, we are going to focus on a dashing male actor, Dylan Sprouse. He is famous for a waved curvy hairstyle, but now that is gone. You can find him with a small hair cut with the texture colored in blue. Youths have found this hairstyle extremely hot and are Dygoing after that trend.
View this post on Instagram
Besides having a fantastic voice quality this style icon keeps the track of fancy hairstyles. Taylor Swift has colored the bottom edge of her hair in pink which has decreased her age for a couple of years. The looks of this famous singer have changed a lot after altering the hairstyle. This short hairstyle of Taylor has influenced a flock of young girls to have short hair for this summer.  
View this post on Instagram
Bieber is always famous for his spiky look of hair. But this summer, he has altered the style of his hair to get rid of the heat. This hairstyle of Bieber has extensively admired by the young mass of the USA. There is an ongoing trend of shortening of hair observing the hairstyle of Justin Bieber.
If you want to get naturally styled hair, you have to admire Cole Sprouse definitely. He used to have long blonde hair which he has changed a lot of times. This popular TV series actor then pulled on an Archie hairstyle. Again back to blonde hair. Now, he is trying a blend. Watch out the video above to know his hairstyle.  
Get Info with more such articles along with celeb entertainment only on SuperbHub.