-Kieth K
Despite the growing popularity of the medical marijuana industry, the mainstream stoner stereotype still exists. Cannabis is slowly being accepted but even with this, there are people who can't shake the idea that all stoners are lazy.
Fortunately, the stereotype is out of date. For more growth in the cannabis industry, this stereotype needs to be completely broken to cover the entire marijuana market. When it comes to users, people can use for recreational purposes, for its medicinal benefits, or by entrepreneurs.
Concluding that all stoners are lazy and stupid narrows the target audience for the cannabis industry and constraints it from growing to its full potential.
How then do you shake off the lazy stoner stereotype?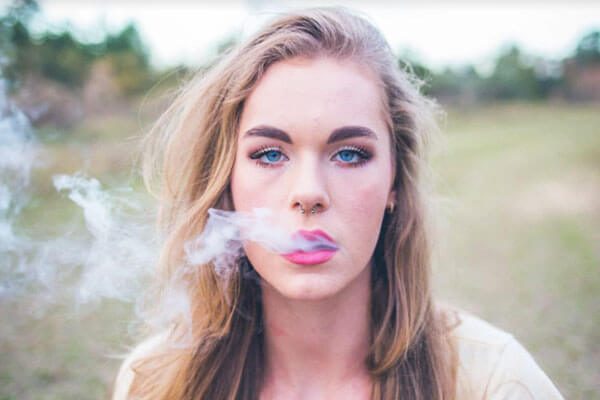 First off, cannabis is CANNABIS
It has been called ganja, pot, weed, grass and many other names but marijuana is a medicinal plant whose actual scientific name is Cannabis. Cannabis is an herb that produces compounds known as cannabinoids.
While some of these cannabinoids such as tetrahydrocannabinol give marijuana its psychoactive properties, these cannabinoids also give marijuana its medicinal properties. The most important cannabinoid is cannabidiol or CBD which has shown great promise in modulation of the immune system.
Cannabis has been used to treat conditions such as arthritis, ALS and Cancer through alleviating pain. Therefore, cannabis is really a medicinal plant. An understanding of this will bring us closer to mainstreaming what should not have been prohibited in the first place.
Stay Presentable
Your appearance is of paramount importance when trying to get away from a stoner stereotype. Snip the blonde dreads, hippie threads, and Birkenstocks. It will be quite obvious that you are a stoner if you show up before people reeking of skunk, with joint burns on your shorts and a shirt covered in cannabis leaves.
You don't have to act out of the ordinary if you smoke marijuana. Be true to yourself and break free from the stereotype, aesthetically.
Keep an active lifestyle
Stoners have been associated with unhealthy lifestyles when it comes exercise. Regardless if you toke or not, you need to include activity in your life. You might be surprised to meet physical trainers and professionals who function at optimum while lit.
An active lifestyle keeps you refreshed. Your skin and eyes will attest to that. As a bonus, your body will feel amazing. You may consider incorporating vapes for toking on-the-go.
Maintain a lean physique
We are all familiar with munchies. A friend yet simultaneously a foe. This is not to mean that having some juicy junk in your trunk is wrong. You get hungry sometimes and crave for your favorite snack. What's so wrong about that?
Well, if you want your body and mind to stay healthy, substitute unhealthy and processed snacks for fresh and healthy munchies so get rid of the processed garbage from that gas station mini-mart.
Don't actually be lazy
The stereotype about stoners being lazy is a conclusion based on observations made on the lives of stoners. There are stoners who are actually lazy.
They have no employment and sit all day 24/7, 365 days a year doing nothing. Well, if you want to do away with this stereotype, stay employed.
There's nothing wrong with taking it every day as long as you keep it together. Take out the trash when needed. Stay clean. Keep your surroundings tidy. Stay employed. Don't get lazy.
There is so much that goes on around the cannabis community. Some activities are geared at creating awareness and bring the community to a point of understanding the medicinal benefits of marijuana. In other cases, there are charities that you can contribute to for the cannabis cause.
Talk about cannabis when you have the chance to and do so from an educated and not dismissive point of view. When opportunities present themselves, volunteer where you can.
Educate yourself
Knowledge for its own sake is important. You may never apply it but being up to date gives you an upper hand. It is always good to know facts, laws and studies for when you come across a judgey Judy or arrogant Aaron who cannot fathom the reality that there are professional and successful cannabis users, you can stand up for yourself and prove them wrong.
Familiarize yourself with smoking tools like bongs, rigs and pipes. Be informed about the changing smoking culture so that where there's a conversation about the latest varieties of percolations arises, you will not be left out.
There's always a time and a place
Everything in life has a limit and boundaries, including smoking cannabis. There are both appropriate and inappropriate places and times to smoke regardless of whether it is for recreational purposes or medicinal purposes.
For example, driving high is not cool. It can have serious consequences especially for other road users. It is not appropriate to be high 24/7. Regulate your consumption and opt for non-psychoactive CBD if you need to be in a meeting or have an appointment with clients.
Be the best at what you do
Whether you're employed within the cannabis community or your line of work is the exact opposite of what one would see in the cannabis scene, be the best at it. Dominate.
Prove yourself and work hard so no one will ever be able to use your medicine or vice against you. After such effort, reward yourself with a quality piece like a nice recycler or dab rig!
Pay. It. Forward
The cannabis community has always been admired for its uncanny knack at being the kindest people you will ever chance upon. Stoners are not known to be rude or conceited people.
There will always be a ton of bad eggs. However, this should not keep you from showing compassion, love and light. Do well. Feel good. Be good.
You don't have to change who you are if you are a stoner. Don't conform to stereotypes if that is not you. Maintain a level of professionalism in whatever you do. Keep doing good for the community as it will positively impact yourself and your well-being in the process.
Stay with us for more health & beauty updates, news, articles, celebrity biography and entertainment.