Zion Williamson is currently dating Tiana White. According to some Spartanburg Day School's website, Zion Williamson's girlfriend Tiana White was the member of the cheerleading squad, volleyball team as well as track and field team.
Zion Williamson was the top pick in 2019 NBA draft on Thursday, 2oth June as well. He became the new face of the New Orleans Pelicans. According to Fortune, he is projected to make up to $44.2 million with a four-year contract.
Along with his basketball career, he is also romantically involved with Tiana White. Here are some facts about Zion Williamson's girlfriend Tiana White.
Who is Tiana White?
Tiana White was a member of the Spartanburg High School's cheerleading squad, as well as volleyball team and also track and field team. According to her Instagram, she is attending Wofford College as part of the class of 2023.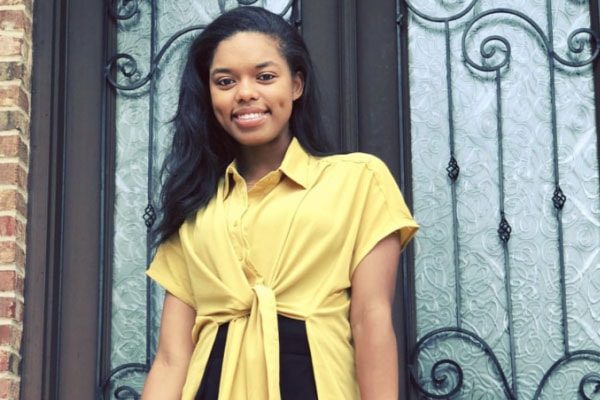 Tiana White was an alumna of Spartanburg High School. Picture Source: Terezowens. 
Tiana White is currently dating top pick in 2019 NBA draft Zion Williamson. The two went to prom together while they were a student at Spartanburg Day High School.
Zion Williamson and Tiana White Love Life
The couple started dating during their high school days. Zion was senior and Tiana was junior while they were attending Spartanburg Day High School. After high school, Zion Williamson enrolled at Duke University in Durham and Tiana was on her second year of high school.
They have been in a long-distance relationship, as Durham and Spartanburg are about 3.5-hours drive. The couple remained to stay away from the limelight and decided to keep their personal life private. Zion Williamson hasn't shared a picture of his girlfriend on Instagram.
They both were seen together on Instagram live in January of 2018. While they were live, White asked him "Do You Have a Girl?" and he responded with a smile saying "Do I?". White retorted saying "If you say no, you no longer do". However, they are doing fine and very happy with each other.

As Tiana is attending Wofford college and Zion is the new face of Orleans, The couple is sure to make a long-distance relationship. Wofford is also in Spartanburg which makes 10-hour drive from New Orleans.
Keep connected with SuperbHub for more News, Entertainment and Biography.