Many fans who are obsessed over tv-series like to believe that the on-screen romance is their actual romantic partners. While seeing the chemistry, it cannot be looked upon, very few could are genuine partners, but many are not.
Such undeniable chemistry has hyped Outlander star, Sam Heughan's romance more than his actual love life. Do we know who Sam Heughan's wife/girlfriend is, or is he single? To know, let's roll a little down.
Is Sam Heughan a Single Man?
Possibly! According to IBT, the Scottish actor, Sam Heughan, revealed that romance is not his top priority at the moment and wants to focus on his career.
The "Outlander" star, Heughan, further reveals that he has a very hectic schedule to balance romance and work. Furthermore, Emulsion star is open for a fact about finding someone who would knock off his knees and make him stay at a place.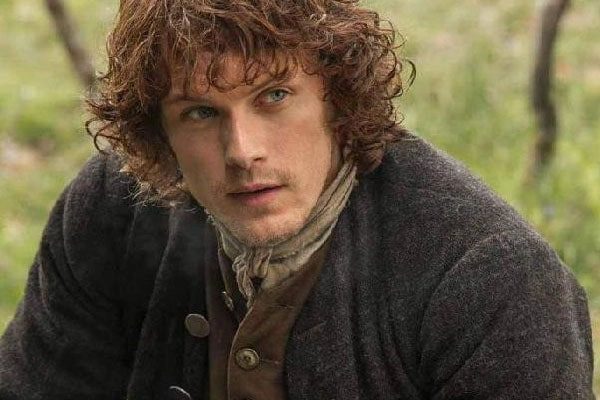 Sam Heughan's ongoing romance with his career is very special. Image Source: The Scotsman.
Outlanders' popularity has led Sam Heughan to numerous opportunities. As an actor, he has also co-starred with Vin Diesel and Guy Pearce in action-drama-fantasy, "Bloodshot." The handsome face is also looking up for projects to work as a producer.
Although Heughan's romance is far away in his real life, his on-screen romance is a hit and liked by many. Let's wish Sam Heughman finds a beautiful woman to fall in love with, just as Jamie Fraser did in the television series.
Who Is Sam Heughan's On-screen Wife?
The fitness enthusiast has led many fans to believe that his on-screen wife, Caitriona Balfe, is his off-screen wife as well. Furthermore, the chemistry they show through that series and the bond of friendship and understanding they have been sharing is compelling. Alas, that's not how it is in reality, though.
View this post on Instagram
Even though we all want Jaime and Clair to date in real life, Caitriona Balfe has already found her man and is engaged to longtime boyfriend Tony McGill. She confirmed the fact in the 2018 Golden Globe. Though it may crush millions of hearts, life on the reel, and actual life cannot always merge.
Who Else Were  Sam Heughan's Girlfriends?
According to US Weekly, the on-screen 18th-century heartthrob was in a relationship with Twin Peaks' Amy Shiels since July 2018. The duo has known one another for ten years and was just the perfect kind of companionship.
The rumors about Amy being Sam Heughan's girlfriend sparked after the duo appeared together for the premiere of "The Spy Who Dumped Me." Days later, the lovely couple was spotted being cozy in Chateau Marmont. They were seen in a low-lit bar with drinks and no PDA.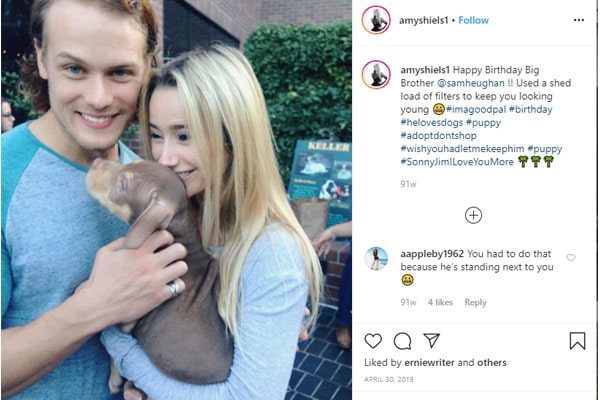 Sam Heughan's ex-girlfriend's post on Instagram. Image Source: Amy Shiels' Instagram. 
The pair had been fueling the dating rumors since 2014-2016 but were never confirmed. Similarly, Amy also got attention for her tweet about Sam being the "obvious choice" for the role of James Bond. However, both the actors' Instagrams were as silent as a ghostly night, leaving no trace of them dating. Except for the one time wish Amy made referring Heughan "big-brother".
Sam Heughan's First Public Relationship
Moreover, the People's Choice Awards winner, Sam Heughan, was also linked to actress MacKenzie Mauzy from 2015 to 2017. The two met in an event and gradually started dating. But their relationship made Mauzy a subject of memes online.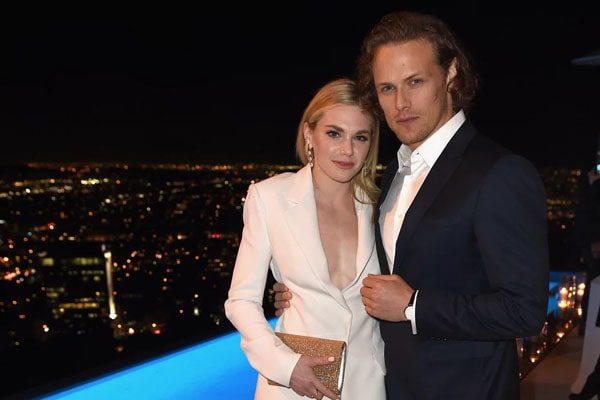 The lovely ex-couple were seen together in various events together up until 2017. Image  Source: Pinterest. 
Just as the couple made no noise during the relationship except for few red carpets appearances, their ending did not squeak too.
Like many of us, BBC One series, Doctor star, Sam Heughan is also a hopeless romantic. He believes that there is eternal love, and everyone in this universe is working for the great love to approach in their life.
Although relationship might look impossible currently following his busy schedule, let's hope the Outlander star finds his Clair as soon as possible and learns to balance his love-life like his co-star, Caitriona Balfe. 
Dont's Miss To Follow SuperbHub For More Updates On Celebrity News, Entertainment, and Biography.