American famous senator, Bernie Sanders' wife, Jane O'Meara Sanders has three children from her previous marriage with her ex-husband, David Driscol. Their names are Heather Driscoll, Carina Driscoll, and David Driscoll.
O'Meara later got married to Bernie Sanders in 1988. The blessed duo is living a happy and blissful life with their children. Furthermore, she also has a stepson, Levi Sanders. Below is a brief description of the biological children of Jane O'Meara.
Heather Driscoll
Bernie Sanders' stepdaughter Heather Driscoll now known as Heather Titus is a married woman. She is married to her husband, Marc Titus, a producer in the Sedona Yoga Festival in Sedona, Arizona. Both the husband and wife are yoga practitioner and instructor by profession. The SYF foundation aims to train yoga teachers to help the war veteran to return to civil life.According to the reports, it is a group of people which Heather Driscoll's stepdad, Bernie Sender supports.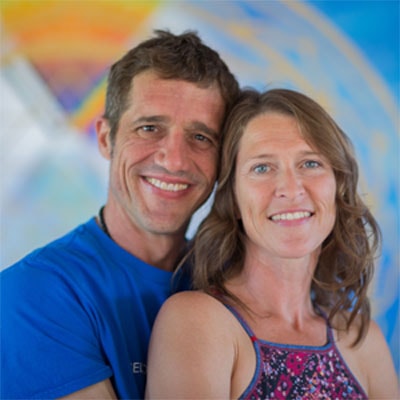 Heather Driscoll with her husband, Marc Titus. Image Source: Sedona Metaphysical Spiritual Association.
David Driscoll
Bernie Sanders' stepson David Driscoll is the Executive Director of The Sanders Institute since September 2017. He was previously Global Director of Team at Burton Snowboards, a snowboard manufacturer company which has it's headquartered in Burlington, Vermont. He supports his stepdad, Bernie Sender through his Twitter account.
Going through David's Twitter account, it looks like he is a married man and has two children, a son, and a daughter.
Carina Driscoll
Bernie Sander's stepdaughter Carina Driscoll likes him and think he has a political aspiration. Apart from supporting her stepdad in his presidential campaign, she also served as the state representative at the Vermont House of Representatives from Chittenden District during 2001/02. Carina had also run for the Mayor of Burlington, Vermont in 2018. Despite being supported by the Progressive Party and political advocacy group, Our Revolution, she was unsuccessful.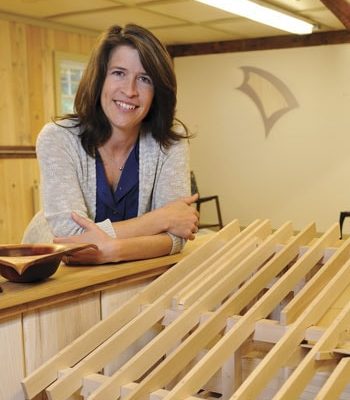 Carina Driscoll is fond of woodworking and is a politician, Image Source: Business People-Vermont.
Besides her political ambition, she is also fond of woodworking. Jane O'Meara Sanders's daughter Carina Driscoll went to open Vermont Woodworking School at Burlington College. For her works, Carina was honored by the Vermont Works for Women with the Labor of Love. Her love of the woodwork came from her biological father, David Driscoll. He taught her skills and believes it as a medium to connect to her father, David. Carina has a son named Cole who is aged thirteen and is very fond of his step-granddad, Bernie Senders.
SuperbHub for more News and Entertainment