Ronnie James Dio was married to Wendy Dio. Along with musical career, James also enjoyed his romantic life with wife Wendy Dio. It is reported that Dio's wife is currently residing in California, USA and runs a music label company named Niji Entertainment. She also was the manager of her legendary heavy metal singer husband Ronnie James.
Ronnie James Dio was a well known heavy metal singer-songwriter and composer. He was famous for being the lead singer and founder of numerous metal bands such as Elf, Black Sabbath, Dio, and Heaven & Hell. He died at the age of 67 on 4th May of 2010 because of stomach cancer. Here are some facts about Ronnie James's wife Wendy Dio.
Wendy Dio Was The Manager Of Dio
Wendy Dio worked as a manager of her husband Ronnie James till his death. She was not only the wife to legendary heavy metal singer James but was also a business advisor. She is the example of the perfect wife that every man dreams to get as she was with her husband in every step of life.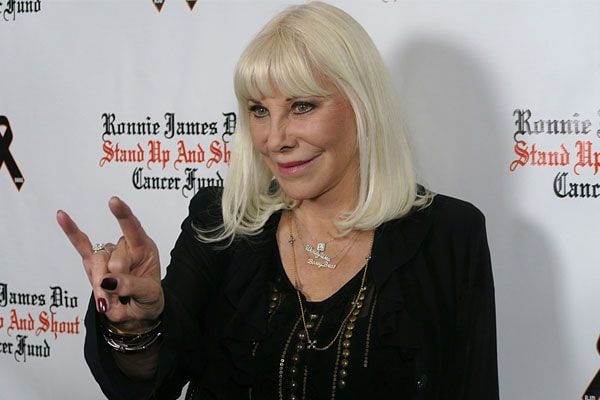 Wendy Dio was the manager of Ronnie James. Picture source: Loudwire.
Ronnie James along with Wendy Dio founded their own independent record label in 2010. As of now, Wendy is running the company.
Wendy Dio is Currently Working on Ronnie James' Documentary
Wendy Dio is currently working to produce the documentary on her late husbands Ronnie James's life.
Wendy wants everybody to know the real struggle and life besides the music of Ronnie. She also received his awards at the 'Hall of Heavy Metal Fame.'
Wendy Dio Is Close To Ron Halford
Ronnie James Dio's widow Wendy is also close to her husband's friend Rob Halford. She also gave him a special ring that she had purchased for Ronnie.
However, despite being married for over three decades, the pair never had a child of her own.
Keep connected with SuperbHub for more News, Entertainment and Biography.