Afida Turner is a French singer, songwriter, and media personality who rose to fame after marrying musician Ronnie Turner.  The pair got married in 2007 and are still happily married to this day.
We have heard much about their success, but not much is known about their relationship. Therefore, here, we have tried to assemble the love life of Afida Turner and Ronnie Turner. Wait until the end to learn more about Afida's political venture.
Married In 2007
Tina Turner, a massive name in the music industry, gave birth to her only biological son with Ike, Ronnie Turner, in 1960.
Although born in a reputed household, Ronnie has always maintained his privacy.
However, Ronnie and Afida Turner got married on 3rd May 2007. Their wedding must have been massive yet intimate. Interestingly, Turner's biological father, Ike Turner, died of a drug overdose the same year, on December 12, 2007.
Sadly, they have maintained their relationship very private, and their relationship details are nowhere to be found. Regardless, the Turner couple has succeeded in keeping their relationship strong throughout the decade.
Unlike Turner's parents, Ike and Tina Turner, whose relationship was exclusive and violent, Ronnie and Afida's marital dynamics are enclosed and probably better,
Had Miscarriage In 2016
Well, children play a vital role in making a relationship more robust than ever. However, the Turner couple was not blessed with any kids.
Unfortunately, Afida had a miscarriage in 2016.
According to Sudinfo, Afida reportedly uploaded a picture of herself with a belly. She further said that she'd entered her third month of pregnancy and had painful contractions followed by bleeding.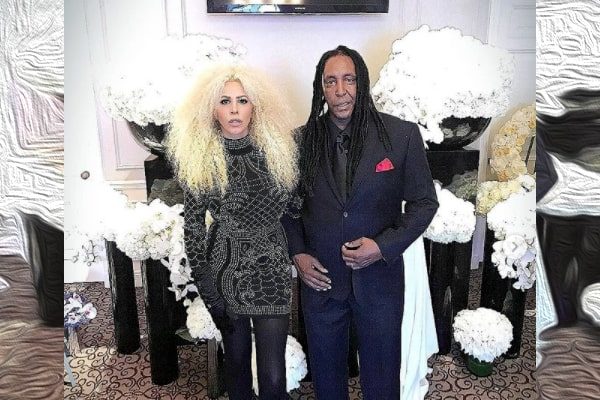 Ronnie Turner And Afida Turner experienced miscarriage after three months of pregnancy. Image Source: Afida's Instagram.                   
Ronnie Turner's wife, Afida, further detailed that she had to stay in bed for five days and lost her baby. She also explained that she had to go to Vegas to clear her mind and lose weight to gain confidence.
The Turner couple fought the devastating news together. However, it must have taken its toll as they briefly parted ways in 2017.
Reportedly Parted Ways In 2017 But Reconciled Later
As per Ronnie Turner's Instagram post, she captioned a few of her posts boasting her singularity.
Furthermore, according to The Famous People, the Turner couple briefly separated in June 2017, but have reconciled since then.
As of now, both Ronnie and Afida live peaceful life in the United States. Although Ronnie stays away from the media attention, his partner boasts 1 million followers on Instagram.
Afida also at times uploads a few pictures of her handsome beau with cute yet compelling captions. Along with her husband's photos, she has also uploaded a picture with her former partner, the boxing legend, Mike Tyson.
View this post on Instagram
You heard it right, Ronnie Turner's wife, Afida Turner, dated American boxer Mike Tyson. She was also in a two-year-long relationship with rapper Coolio.
Does Not Have Great Relationship With In-law, Tina Turner
Although Ronnie and Afida Tuner's marriage dates back to 2007 and their relationship is still strong, it is rumored that Afida had a rocky relationship with her mother-in-law, Tina Turner.
Moreover, Afida allegedly accused her mother-in-law, Tina, of refusing to help her husband in time of need financially. Despite the rumor, Afida mentions Tina in her posts.
Well, it is not the first time Ronnie's mother faced the allegation of abandonment. Afida's brother-in-law, Ike Turner Jr, also accused Tina of abandoning him and his siblings after she married Erwin Bach.
Currently, Afida Turner has diverted her career towards politics. She announced her candidacy for President of France in the 2022 election. If elected, she would be the first female plus North African President of the Republic. However, the announcement of her withdrawal came on January 11, 2021, so that must be it.
Nevertheless, Ronnie Turner and Afida Turner are enjoying a very blissful marital life since 2007 despite being very private about their whereabouts.
Don't Miss To Follow SuperbHub For More Updates On Celebrity Entertainment, Biography, and News.