Joe Biden's son Hunter Biden and Kathleen Biden divorced after 23 years of married life. The longtime couple got divorced on 14th April of 2017.
Hunter Biden and Kathleen Biden had lived six months apart before their divorce. At that time, Hunter was believed to be dating his late brother Beau Biden's wife, who is also his widowed sister-in-law, Hallie Biden.
Hunter Biden and Kathleen Biden
The ex-couple of Hunter Biden and Kathleen Biden got married in 1993. They were about to celebrate their 24th anniversary. They together had three children Finnegan Biden, Naomi Biden, and Maisy Biden.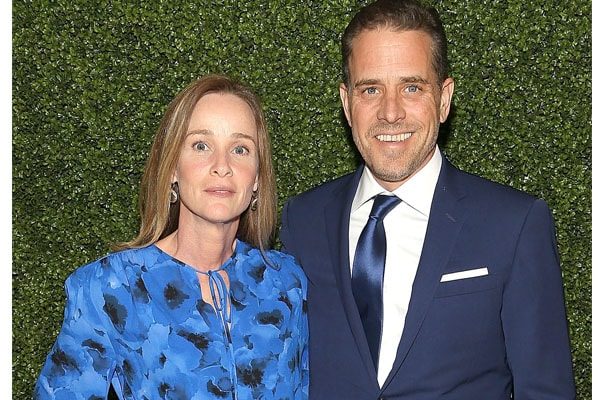 Hunter Biden, along with his ex-wife, Kathleen Biden. Picture source: People. 
However, their relationship couldn't last long, and got divorced on 14th April of 2017.
Hunter Biden and Kathleen Biden Divorce
Kathleen Biden was crying in court on the day when her divorce was finalized. She also revealed that she and her husband lived apart for six months before the divorce was finalized. Hunter Biden's ex-wife Kathleen Biden had asked for sole custody of their children on her divorce paper.
During the hearing at D.C. Superior Court, Hunter Biden didn't show up instead with his new lover Hallie Biden. Kathleen described that there was no point in reconciliation.
Kathleen further claimed that he was involved with drugs, alcohol, and prostitutes. She also stated that he was indulged in strip clubs and gifted women with whom he had sexual relations. She merely meant that he was cheating on her with other women. Kathleen also accused him of using thousands of dollars of their marital funds on his interest.
Was Hallie Biden The Main Reason Behind The Divorce?
Hunter Biden has been dating his widowed sister in law Hallie Biden. Hallie Biden is the widow of Beau Biden, who died from brain cancer in 2015.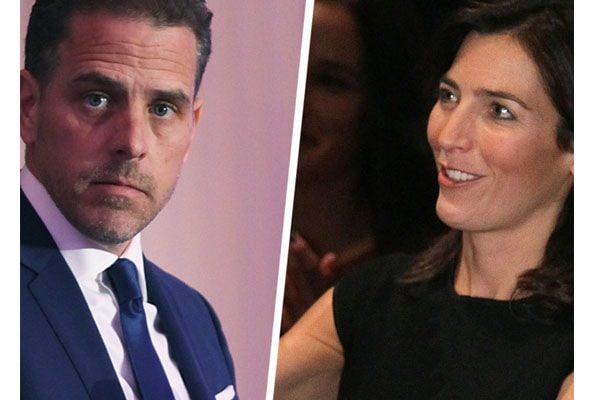 Hunter Biden is dating his deceased brother Beau Biden's wife, Hallie Biden. Picture Source: The Cut. 
Kathleen didn't mention her estranged husband's relationship with his brother's widow wife Hallie in the court. But it is believed that Late Beau Biden's wife is the reason behind the divorce.
Besides the family drama, former vice-president Joe Biden ran a presidential campaign in 2019. He has won the election with 290 electoral votes.
Biden is humbled by the trust Americans have put on him and his companion, Kamala Harris, and pledges to become a president who unifies. Let's hope Hunter Biden's father enjoys being a President as much as we enjoyed Trump's tweets.
SuperbHub for more News and Entertainment.