An American newscaster and television host, Harris Faulkner is the host of her own program, Outnumbered Overtime in one of the major three news channels. Being a successful Fox News member, Harris Faulkner net worth is estimated to be around $4 million.
One can easily get the idea of Harris Faulkner net worth to be quiet impressive as her show 'Outnumbered Overtime' has lifted ratings for 1 p.m eastern time and is watched by 1.6 million viewers in an average,  according to LA times article published in December 2017,
Faulkner's show has 78% lead over MSNBC and 82% advantage over CNN.  Also a co-host of another show, Outnumbered, Harris is able to draw 1.8 million viewers each day. She is anchor of Fox Report Weekend too.
Harris Faulkner net worth
Putting the news in Fox news, Harris Faulkner gives the breaking top news stories, utilizing the FNC journalist's resources during the midday hours and carries on one-on-one  guest interviews. In her show, Faulkner also carries out round table discussions with top contributors of the network. Her personality and work has thus drawn many regular viewers.
Faulkner, therefore, is one of the popular television hosts, who has won six Emmy Awards including the Emmy for Best Newscaster and Best News Specials in 2005.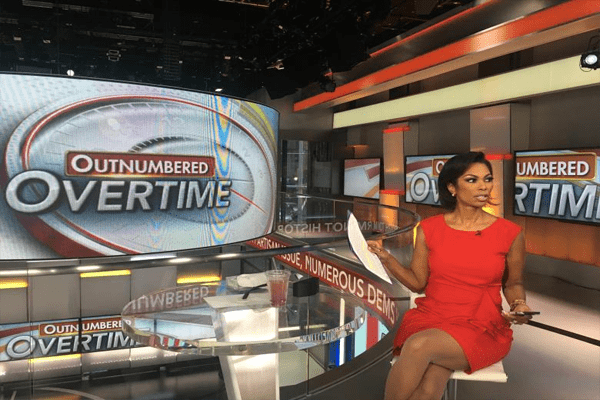 Harris Faulkner on the program 'Outnumbered Overtime. Image source: Fox News Insider
Faulkner began her career as a freelance business reporter and had earned $50 per episode. She then succeeded in becoming newscaster and then host of her own program.
News host, Faulkner got more popular, when she covered President Barack Obama's second State of Union Address in the year 2012 political season.
According to Glassdoor, The salary of news reporter at Fox News can range from $79,501 to $86,212. Thus, Faulkner might also be recieving adequate amount from the channel. And Harris Faulkner net worth is estimated to be at $4 million, which is huge.
Furthermore, she has also worked with one of the highest paid TV News Host, Bill O'Reilly. He ranked third with an $18 million salary until he had to resign due to sexual allegations.
Also know: Harris Faulkner's Daughter Danika Berlin
$5 million Hasbro Lawsuit and Travelling
Harris had once filed the $5 million lawsuit in September after finding out that Hasbro's Little Pet Shop toys included a rodent with her name, makeup style, and complexion.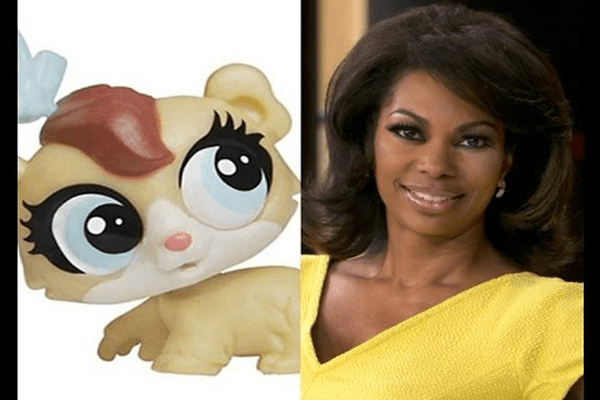 Harris filed $5 million law suit to Pawtucket-based Hasbro Inc. Image source: YouTube
Flaukner sued Pawtucket-based Hasbro Inc. in federal court in New Jersey last year.
Moreover, Flaukner had said, A part of the company's Littlest Pet Shop line, a plastic hamster has wrongfully appropriated her name and persona, which harmed her credibility as a journalist and was an insult.

Harris Faulkner is also a traveler and loves to travel different places. She usually goes for vacations with her husband, Tony Berlin, as the couple has shared the pictures while they were traveling on a yacht on December 27, 2017, in Carlisle Bay, Barbados.
Car and House
She is a married woman is currently living with her husband and children in New York City, California.
Harris Faulkner is also an owner of a car, that cost around thousands of dollars.

Harris Faulkner net worth includes her car.Image source: Harris Faulkner's Instagram
Harris Faulkner's greatest Net Worth and Treasure is perhaps her family. She enjoys hiking and spending time with the.
Keep in touch with SuperbHub, for more information regarding Celebrities Entertainment and Biography.