Picture Credit: WhoWhatWear
Seems like Christmas came early this year for Candice Swanepoel.
One of Victoria's Secret model, Candice Swanepoel revealed on Friday that she is pregnant. She gave this news via an Instagram post.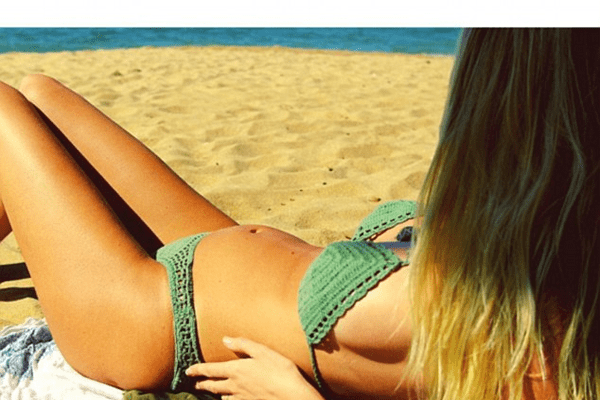 Picture credit: Daily Mail
Swanepoel managed to put on a sexy look while showing her tiny baby bump at the beach in Brazil.
She is already the mother of a child. Swanepoel and Nicoli welcomed their son in October 2016, Anaca, named after a word for a specific type of bird in Brazil. The model had posted a selfie with Anaca less than an hour before revealing her pregnancy.
This was the really good capture of moment between a mother and baby after Candice's delivery which she shared in her Instagram
In an interview with PEOPLE, Swanepoel told that she did not feel uncomfortable or troublesome to get back into her shape after her pregnancy. She had a natural, no drugs childbirth.
"It is really surprising how quickly body takes its shape. We are amazing creatures", she said.  She really took good care of her baby boy and breastfeed him well.
The baby news comes few weeks after she walked in Victoria's Secret Fashion Show in Shanghai in November where she wore lingeries pieces and wings to mark her first-time back since welcoming her son.