Relationships are always hard work unless two people involved in it are willing to make it through the phase. However, not all the relationships are meant to work, and not all people are destined to be with one another. A similar case occurred in the marriage of Van Halen's drummer, Alex Van Halen.
Alex Van Halen's marriage with former wife, Valeri Kendall did not last long because of various personal issues. The couple separated shortly after their nuptials. Since then, where is Alex Van Halen's ex-wife, Valeri Kendall? What is she up to? Let's find out in this article.
When Were Van Halen's drummer, Alex Van Halen, and Valeri Kendall Married?
Van Halen's drummer, Alex Van Halen, met his ex-wife, Valeri Kendall, in 1981. The couple began dating shortly after and were passionately in love. Alex Van Halen saw his brother, Eddie Van Halen, happily married. Therefore he wanted to have his own happily married ever after.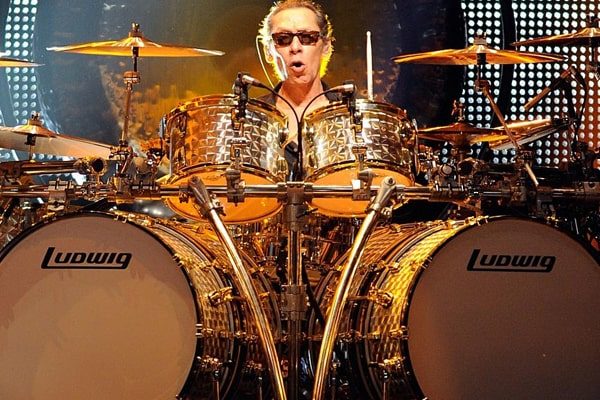 Van Halen's drummer Alex Van Halen's relationship with then-wife Valeri Kendall did not last long. Image Source: David Becker, Getty Images. 
Alex Van Halen and Valeri Kendall decided to share their vows after dating two whole years in June 1983. However, Van Halen's wife, Valeri Kendall's unsavory reputation, could not hold their relationship last and the couple parted their ways in 1984.
Was Valeri Kendall A Drug Addict?
Alex Van Halen's ex-partner, Valeri was a heroin junkie. Furthermore, she also became the reason for many disputes. In an interview, former lead vocalist of London, Nadir D'Priest, revealed that he was involved with Halen's former spouse while they were going through their messy divorce.
Nadir D'Priest revealed that he saw Valeri in Hollywood and thought her to be the hottest one. The pair hooked up for a while. However, a sudden dispute arose when she admitted that she hooked up with Izzy Stradlin. Nadir D'Priest later realized that Van's ex-wife was a junkie and would involve two people.
Likewise, Alex Van Halen's wife became the reason for conflict between VH band members, Eddie Van Halen, and David Lee Roth.
Where Is Alex Van Halen's Ex-wife Valeri Kendall Now?
Born on May 22, 1962, in Norfolk, Virginia, USA, as Valerie Arleen Kendall, Kendall is an actress known for her role in  Roller Boogie. According to her IMDb, she worked for Heidi Fleiss. Moreover, she also went through rehabilitation and worked in Los Angeles.
Kendall's IMDb also reflects her work as a composer for Jayne's Addiction and other bands. Although her whereabouts are unknown, she must be doing good in her accounts, including her career. She was exclusively known for being Alex Van Halen's wife and therefore is possibly leading a tranquil life today.
Although the couple did not last longer than three years, they had their share of memories. Because people involved in metal music were mostly doomed by addiction, Alex and Valeri's relationship was also affected by it. There is no news about Halen's ex-spouse's situation, but let's hope she's doing well in her life.
Did Alex Van Halen Marry After Valeri Kendall?
Human life is all about being loved and sharing love. Therefore, people find love in unexpected situations. After Van Halen's drummer Alex Van Halen's messy divorce with his former wife, Valeri, he found refuge in Kelly Carter aka Kelly Van Halen. The couple married in 1984 and had a child together, Aric Van Halen.
Unfortunately, the marital bliss did not last long, and the couple filed for divorce in 1996 after twelve years of marriage. However, the split was a bit harsh, and late on Alex Van Halen had to sue Carter for using her name in the trade.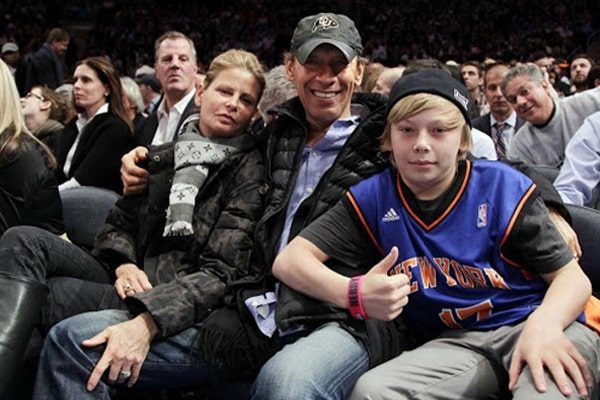 Alex Van Halen sued his wife for using his last name for trading. Image Source: Pinterest.
Kelly Carter had launched her company after her name, "Kelly Van Halen."
After two failed marriages, Alex Van Halen finally fond his love in 2000. He married his current wife, Stine Schyberg, in 2000 and shares two children with her, one being named Malcolm Van Halen. Alex Van Halen finally found his happily ever after and is living comfortably, leveraging from his career as a band member.
Nevertheless, we hope that Alex Van Halen's ex-wife, Valeri Kendall is living her best life no matter wherever she is.
Don't Miss To Follow SuperbHub For More Updates On Celebrity News, Entertainment, and Biography.