Women with good looks always find success in any field. The field of pro-wrestling is no different. The likes of Sable, Sunny, Nikki Bella, Torrie Wilson and many more reached the top of the wrestling business thanks to their stunning good looks. Now, we can add another name to that list: Zelina Vega.
Zelina Vega's fiance Austin Aries left the WWE in July, 2017. He was apparently unhappy with the creative direction of WWE and his position in 205 Live.
Zelina Vega (real name Thea Megan Trinidad) is a WWE star who acts as the business associate of former NXT champion Andrade "Cien" Almas. Both Zelina and Almas are currently assigned to the Smackdown brand of WWE.
Zelina is engaged to former WWE star and current Impact Global Champion Austin Aries. The couple has been together for some time now and got engaged in December 2017.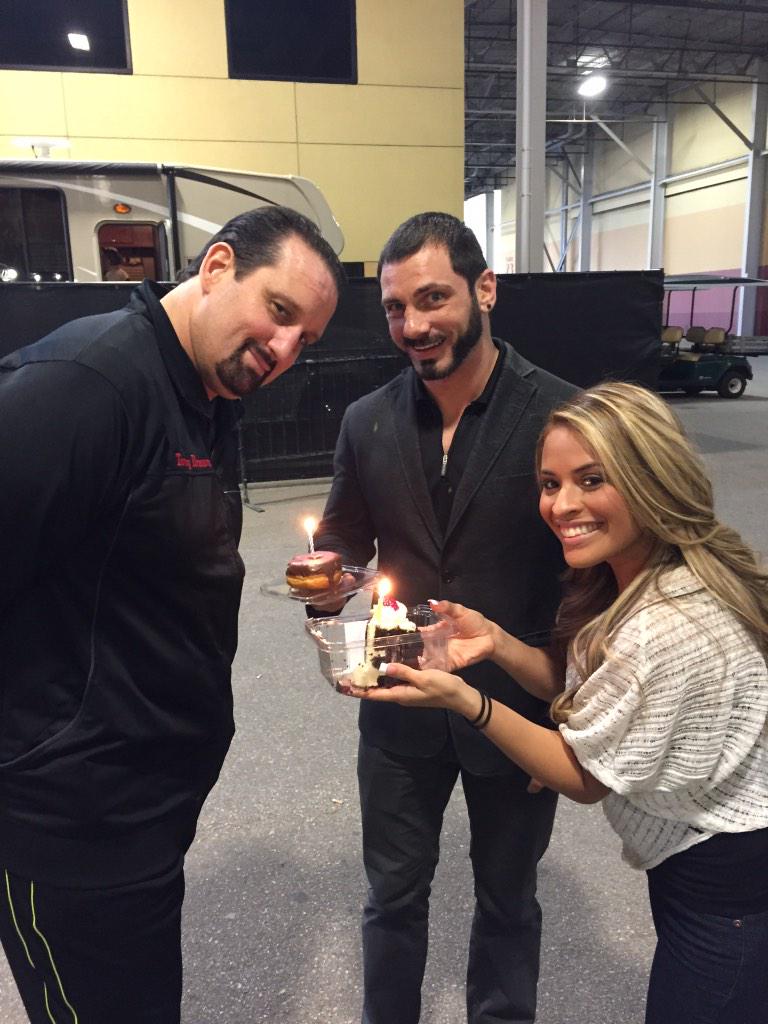 Austin Aries and his fiancee Zelina Vega with wrestling legend Tommy Dreamer, Image source: Zelina Vega's Twitter
Also read: Zelina having an affair with Aleister Black?
While Zelina is flourishing in WWE, Austin Aries had a hard time there and eventually left WWE on July 7, 2017. He reportedly asked for his release due to creative differences. Let us examine in detail why Austin Aries left the WWE.
Stuck in 205 Live
Austin Aries left WWE mainly because of his unhappiness with 205 live. He was assigned to 205 live, basically the 3rd brand of WWE.  He felt like deserved more than just being placed in that division.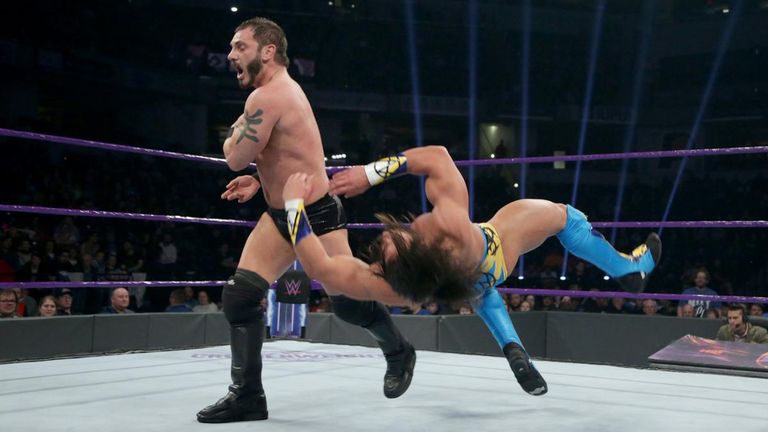 Austin Aries wrestling in 205 Live in 2017 against Tony Nese. Image source: Sky Sports
Zelina's soon to be husband Aries was also unhappy with the lack of screen time he got. 2o5 Live was barely promoted and his PPV matches were relegated to the pre-show. Due to this, he asked for his release from WWE.
Left Out of Wrestlemania 33 DVD
Another big reason Austin left WWE was that his match with Neville at Wrestlemania 33 was not only relegated to the pre-show, but it was also left out of the Wrestlemania DVD releases. Wrestlemania DVDs are a massive source of income for WWE wrestlers and Austin was pissed about not being included in the DVD as he missed out on a massive payday.
This was also a major reason behind Aries leaving WWE. His opponent at Wrestlemania 33, Neville also cited being left out of the DVD as a major reason for his departure.
Currently, Zelina Vega's Future Husband Works for Impact Wrestling and is the current Impact Global Champion. He reportedly makes more money than he made on WWE.
Lack of Creative Direction
Zelina's future husband Austin Aries's another issue with WWE was the lack of creative direction. He had zero creative control over his character. After losing to Neville for the WWE Cruiserweight Championship, he had no storylines going forward. This was another major reason for his departure.
Now we can't fault Austin for leaving WWE since he's doing very well since leaving. On his very first day in Impact Wrestling, he won the Impact Global Championship. He reportedly also makes more money than he did in WWE. I bet WWE doesn't want you to know that.
Zelina Vega and her Fiance have not disclosed any information on their marriage plan.
For more news and entertainment, visit Superbhub.