Vlogger and Gaming Star Desmond Amofah, aka Etika, was found dead at the age of 29. He had been considered missing since 19th July 2019 and was found dead on the evening of 24th June 2019. The exact reason behind his death has not been disclosed but many believe that Etika committed suicide.
Unfortunately, his older brother Randy Amofah also died in 2010.
Desmond Amofah, aka Etika, was an American YouTuber and Live-streamer. He was famous for his reaction to various Nintendo products and games. It is reported that he had apparent mental health and suicidal issues.
Desmond Amofah's Disappearance and Death
Desmon Amofah was missing since 19th July and was reported to the New York Police Department by 20th June. On 22nd June his belongings including backpack, cell phone, wallet, laptop bag, and Nintendo switch console, were found on the pedestrian walkway of the Manhattan bridge.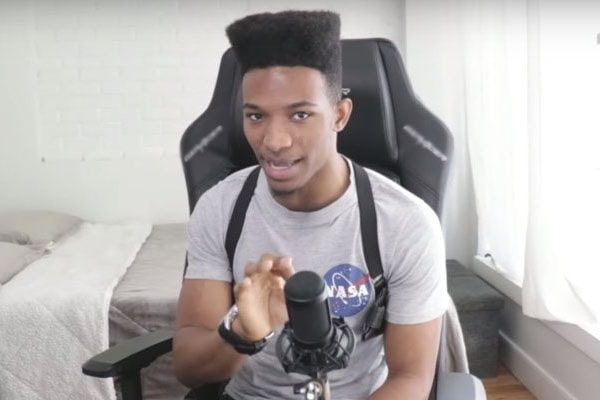 Desmon Amofah died at the age of 29. Picture Source: Variety.
On the evening of 24th June, a body was found around a half mile away from where Amofah's belongings were recovered down the East River. On the morning of 25th June, NYPD and emergency medical service recovered the body and confirmed it was of Desmon Amofah.
Prior to his missing, Desmon Amofah uploaded a YoutTube video titled "I'm Sorry" on his personal channel named TR1Iceman. In the video, he also admitted having mental health issues, mentioned struggling with streaming and also apologized for pushing people away from him. Later, his video was deleted from the channel but after his death, other channels reuploaded the video.
As he had apparent mental health and suicidal issues, many people assume that Etika killed himself.
Desmond Amofah's Brother
In 2015, Etika tweeted about his brother Randy Amofah's death but he never mentioned further details about how he died. It is unclear whether Amofah's brother was murdered, committed suicide or died from health issues.
Desmond also uploaded a tribute video to his brother on YouTube. The video includes a 4- minute stream of family photos and P. Diddy's song I'll Be Missing You on the background. He also said that his brother's death is making his parent's life very difficult even after all these years.
Keep connected with SuperbHub for more News, Entertainment and Biography.