One of the most heartbreaking things that can happen to a person is losing a person who you love dearly. Breakups happen, although the pain is immense, you still get to see the person and drunk-text sometimes. But when a loved one passes, that pain is invincible. Similar fate followed the relationship between Lil Peep and his girlfriend Arzaylea Rodriguez.
Lil Peep's girlfriend, Arzaylea Rodriguez, had to mourn the sudden and untimely death of her beloved at a very young age. The lingering feeling of someone being right next to you and in split seconds, that dissolving into thin air is the worst feeling.
Moreover, the internet right on your face, bashing you for some reason, it takes an iron heart to take all those bitterness and be just fine. So, let's know who, where, and what is late Lil Peep's girlfriend Arzaylea Rodriguez is doing at the moment.
Who is Arzaylea Rodriguez?
Born on October 19, 1994, Arzaylea Rodriguez grew up in Austin, Texas. Not much is known about her childhood and early years, but she belongs to a family with a musical background. According to Heavy, Arzaylea Rodriguez's father owns the company Tunes Headphones.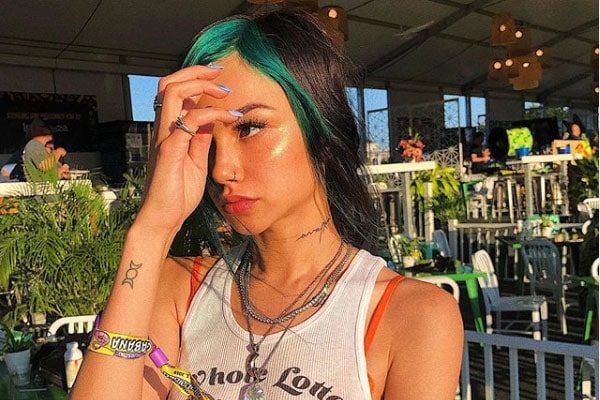 The stunning Arzaylea Rodriguez belongs to a family that has a musical background. Image Souce: Arzaylea Rodriguez/ Instagram. 
The company specializes in producing excellent headphones and AirPods. Furthermore, the company endorsed Tyga. When asked about how she knew pop stars, she conveyed kudos to her father's company and connections. Rodriguez's father's connection was one of the reasons she was invited to the 2015 Kardashian birthday party, where she first met Luke Hemmings of 5 SOS.
Lil Peep's ex-girlfriend is not a single child in her household. She has a younger brother named, Arzel Rodriguez and a sister called Aliezah Rodriguez.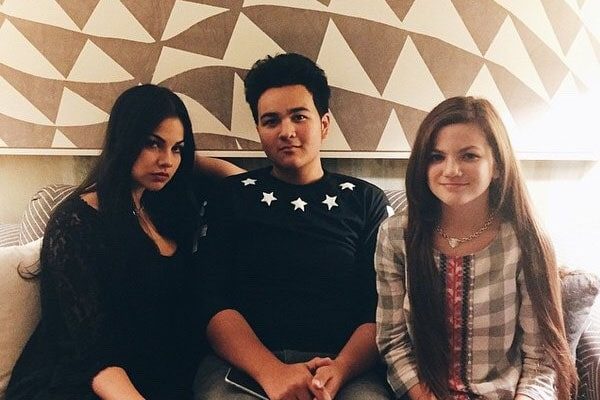 Arzaylea Rodriguez's siblings have sizeable social media followers on their respective social media handles. Image Source: Pinterest. 
Both of Rodriguez's siblings have massive followers in their social media accounts.
Arzaylea Rodriguez's Tattoos and Social Media
The gorgeous Rodriguez has beautiful and meaningful tattoos in her body. She gets inked by Romeo Lacoste from California Dream Tattoo. Moreover, she has the word "strength" tattooed on her left collarbone area. Furthermore, she has dates carved in her body and several other mini tattoos.
Moreover, Arzaylea Rodriguez herself garners 495k followers on Instagram. Late Lil Peep's former sweetheart previously worked as a personal assistant in LA and often flew back and forth between LA and Texas. Other than this, she's exceptionally private about her own life as she has learned it the hard way.
View this post on Instagram
Presently, Arzaylea Rodriguez is possibly in Paris, France, and she must be crowning herself and getting over all the horrible incidents that had occurred in her life at such a tender age.
Sad Separation
Arzaylea Rodriguez had to go through some tough phase in life as she lost her beloved man, Gustav Elijah Åhr, aka Lil Peep. The sudden tragic demise of the pop star left her heart shattered. Rodriguez was one of the first to confirm the rapper's death via Instagram post, which does not exist today.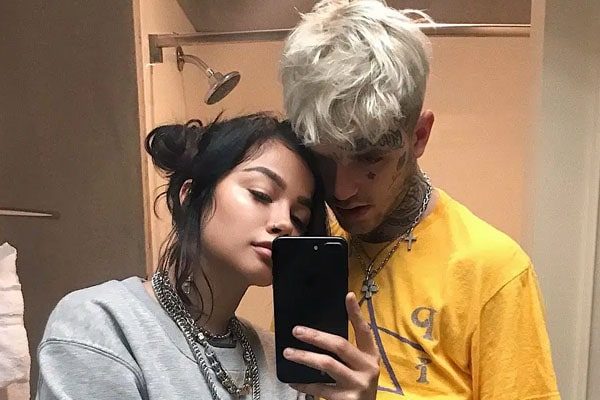 The former couple of Lil Peep and Arzaylea Rodriguez had a miserable ending. Image Source: Pinterest. 
Moreover, Rodriguez approached social media to console her heart and mourn the death of her beloved partner. Former rapper's lover shared screenshots confessing their love for one another. All the dreams they shared and the painful captions she wrote beneath the photos explaining how he will remain in her forever is heart-wrenching.
Adding pepper on her wound, Lil Peep's family called out on Arzaylea Rodriguez for profiting from the fans and illegitimate sales of Lil Peep's merch. More claims were made asking her to take down the false merch connecting Peep's name with Xanax and claiming them to be "barely artistic."
Lil Peep, who struggled with depression and substance abuse, died of an overdose Xanax and fentanyl on November 15, 2017, at the age of 21 while on tour in Arizona. His lifeless body was found n his tour bus by his manager. The rap world took social media to pay tribute to the emo-rapper. Pop stars like Post Malone, Marshmello, Diplo, took over Twitter to share their sorrow.
Previous Relationships
Many recognize Arzaylea Rodriguez because she dated some famous people and trashed teenagers' hearts. She rose to fame as she began dating the guitarist of an Australian pop-rock band, Luke Hemmings. The former couple dated from August 2015 until somewhere in 2017.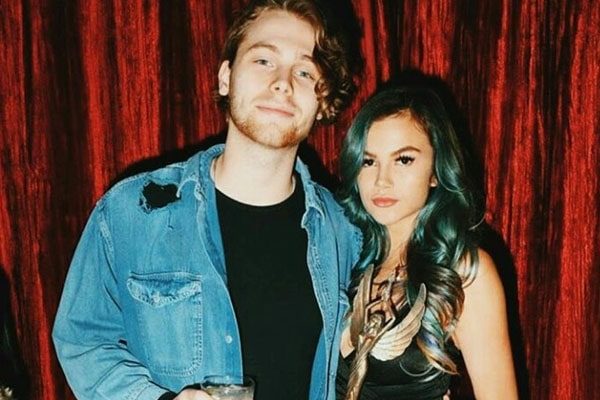 Arzaylea Rodriguez's ex-boyfriend was a lead guitarist of an Australian pop-rock band, Luke Hemmings. Image Source: We Heart It.
The former couple's relationship was always under the microscopic eyes of the devoted  5 SOS's fans, and Hemmings's ex-girlfriend was criticized mostly. The former couple ended their relationship very bitterly, and there remained prolonged comment-wars.
According to her ask.fm account, Arzaylea revealed that she "used to be" bisexual and was romantically involved with women before.
As of now, Arzaylea Rodriguez is quiet, and her relationship status is unknown. Since she learned her lessons dating some famous names, it is most likely to keep things personal. Let's hope we get to hear good news away from controversy soon.
Don't Miss To Follow SuperbHub For More Updates On Celebrity News, Entertainment, and Biography.