YouTube is a thing these days and has given many people a unique platform to show their talent. Singers, Dancers, Vloggers, Filmmakers, gamers, and many more talents have emerged through the help of YouTube. Among such personalities falls, Pokimane, the famous video gamer, and social media star.
Pokimane has been involved in the industry since 2014 and is continuing her gaming career as usual. Thanks to her dedication and hard works, Twitch Gamer And YouTuber Pokimane's net worth must have increased immensely. Let's dig more about the legendary gamer below.
What is YouTuber Pokimane's Net Worth?
Pokimane has been involved in the YouTube platform since 2014. Although Pokimane's net worth is not publicized, her earnings from YouTube alone is estimated at $3.5K – $55.9K per month and $41.9K – $671K per year. She has amassed 4.6 million active subscribers on YouTube in a brief period.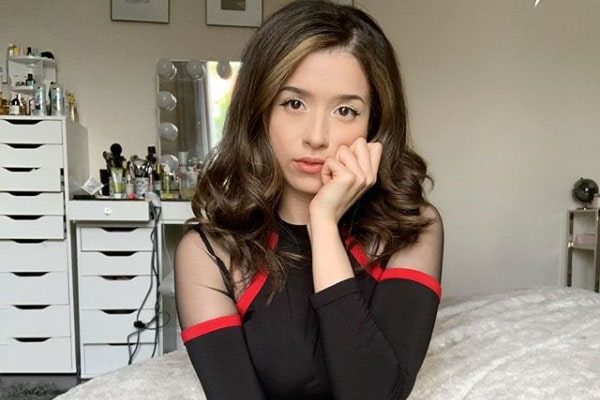 The gorgeous gaming streamer, Pokimane's net worth must be very impressive while looking at her YouTube earnings. Image Source: Pokimane's Instagram. 
The doe-eyed lady started her gaming journey very early in life. As the legend says, elders influence their youngers. Likewise, Imane, aka Pokimane, started gaming, thanks to her brother. The twitch gamer mainly played The Legend of Zelda and Pokémon franchises until she began playing PC games.
After Imane joined high school, her friends began sending her links to many lady streamers, and she was intrigued by it. Then, she launched her streaming channel. She registered in the Twitch platform in 2014, and her initial games gained its fame as the strategic and devoured player of League of Legends.
View this post on Instagram
Similarly, when Pokimane realized that she was earning enough from the stream, she decided to move out to LA and pursue her career as a full-time streamer and a social media influencer.
Can You Guess Pokimane's Earnings From Merch and Endorsements?
YouTuber Pokimane's earnings are not just limited from her twitch account or YouTube. Since she is a social media star, Pokimane's net worth also rises with the brand endorsements. Likewise, she also earns from her merchandise.
Most of Pokimane's merch is limited edition, and thus many of them are only produced once. Furthermore, her merch includes hoodies, pants, t-shirts, windbreakers, camo hoodies, caps. Pokimane had launched valentines special in 2019 for 48 hours only.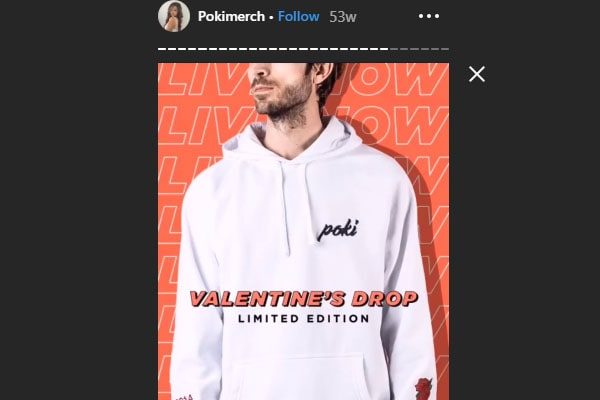 The limited-edition Poki's merch was a hit among her fans. Image Source: Poki's Instagram. 
The concept of limited edition intrigues human brains, and having a merch from the cute twitch streamer is a thing to boast about. Therefore, Pokimane's merch sales out pretty quick and earns a hefty sum from the merch.
Besides brand endorsements and merch, Pokimane's fortune is aided by the paid contents and advertisements. Let's hope she continues to earn speedy and become mega-rich. Besides her main channel, Poki also has two active channels, Poki ASMR and Pokimane Too. So the earnings from her other two channels also contribute to her vast fortune.
What Are Pokimane's Gaming Equipment?
Since Pokimane is mainly famous for her gaming streams, she has some crazy setups. She streams for hours and needs some cozy place to lounge in, play some seriously tactical games, and thus requires some comfortable chair to fit in. Thus, in a room tour video, she did in 2019, she revealed a lot about her $10,000 PC setup.
A few items she uses in her daily videos are listed below with their respective prices.
Sony Alpha a6000 Mirrorless Digital Camera: $548.00

Sony SELP1650 16-50mm Power Zoom Lens: $298.00

HyperX Cloud Alpha Gaming Headset: $69.5

HyperX Pulsefire Surge – RGB Wired Optical Gaming Mouse: $44.99

NZXT PC: $1,499.00

USD
The set up looks pretty rad and comfortable. The workplace of Pokimane is admirable. The works she presents from the space are pretty praise-worthy as well.
Is Pokimane in Offline TV?
Pokimane is a member of Offline TV, where a bunch of content creators live together and make fun videos. She is assisted by other Twitch streamers, including Lily "LilyPichu" Ki, "Fedmyster," and Jeremy "Disguised Toast" Wang.
Poki moved to the Offline TV house in 2019 and has been sharing the place with other famous twitch streamers. Despite having its own sets of loyal fans and followers, the team comes together for Offline TV Podcasts to talk about wide-ranged topics.
Likewise, in an episode aired in November, Disguised Toast revealed that Pokimane, aka Imane Anys, earns the most money in the house, followed by himself, Scarra, Michael Reeves, Fedmyster, and Yvonne Ng. The podcast proved that Pokimane's net worth is pretty impressive.
The Twitch star Pokimane continues to win millions of hearts and crush it on the platform; she has garnered over 4.6 million followers on Instagram, 268,751 likes on Facebook, and 3,938,842 followers on Twitch as of now. Let's hope the group continues to grow, and the Moroccan Canadian personality earns more respect and money.
Don't Miss To Follow SuperbHub For More Updates On Celebrity News, Entertainment, and Biography.